Bengali grammar: A tale of horror for Friday the 13th
The worst from our past is not dead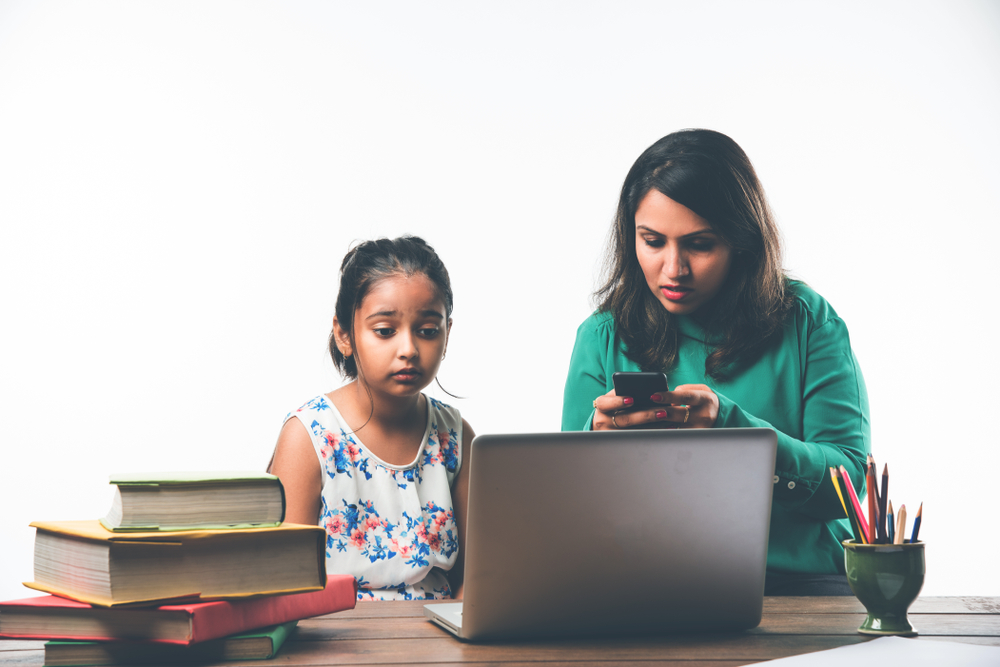 The message of the grammar book was clear. Hello! We are a feudal, casteist, colonial, communal, patriarchal society. However much English you speak, how can you run away from us? We will get you!
(Shutterstock)
---
Published 12.09.19, 09:30 PM
|
---
Today is Friday the 13th and I want to talk about a spine-chilling experience. A chain of circumstances led me to spending a night in the company of a Bengali grammar book, with no one around but a lonely, frightened child. She was in middle school; her exams were looming on the horizon and she had to cross the menacing terrain of lingo (gender) and bachan (number). Bengali was her second language.
Why Bengali should still be the second language for a Bengali child after all these years is another troubling question, but then Article 377 was instituted in 1861, to be declared unconstitutional only last year. And some are happy that Bengali is studied at all. The experience, however, can be scary.
I will begin with lingo, gender. About six pages were filled densely with couples of words that, as a friend would point out, were "irretrievably heteronormative", but we will not go there either. We will just look at the words. They came crawling out of the pages, filling us with horror. They were things that we ought to have buried long ago, but obviously had not. They were putrid, rotting stuff. They were zombies.
I remembered watching the film, The Evil Dead, long ago.
A secluded cabin. An ancient curse. An unrelenting evil.
The couples reproduced stunning old categories and distinctions, not only of gender, but also of class, caste and community. The first ones were milder. Such as "Thakurjamai" and "Thakurjhi". The punglingo (masculine gender) was always placed first.
Now I bet on all my heteronormativity that neither the child nor any of her classmates would know such words before they were taught them in class. "Thakurjamai" means the husband of the sister-in-law of the wife. "Thakurjhi" is the sister-in-law. "Thakur", of course, means the father-in-law, the patriarch.
How does one explain all this to a child who has already abjured her mother tongue in favour of Harry Potter? And why should it be done? Besides, if the man in question is the husband of the sister-in-law, should not the sister-in-law be mentioned first? But this is already beginning to look like the many circles of hell that matrimony can be, and is, in Bengali serials, and I shall desist again.
Now the big ones began to stumble out in a thick procession, heading for us straight.
Under the category, foreign words, these pairs were listed: "Lord", "Laat" (Bengali for lord), "Lady" (in Bengali script); "Chakar" (servant), "Jhi" (maidservant); "Khansama" (steward), "Ayah"; "Saheb", "Mem"; "Golam" (slave), "Bandi" (female slave).
I am not joking.
Under another category, "Musalman", "Musalmani". What is a Hindu woman called? But we don't need to define ourselves. We are the norm.
Our 'system' needs elaboration, though. Thus followed "Bamun" (Brahman), "Bamuni" (Brahmani); "Kayet" (Kayastha), "Kayetni" (Kayastha woman). I also spotted "Arya". "Chakar" was repeated three times.
The message was clear. Hello! We are a feudal, casteist, colonial, communal, patriarchal society. However much English you speak, how can you run away from us? We will get you!
At this point the child looked terrified. We ran and switched on YouTube.
I think the middle-schooler was saved by utter incomprehension. She did not know what these words meant at all.
I was happy for her. But it also meant that she interpreted Bengali yet again as an anachronism.
The grammar book taught us a two-fold lesson: that the worst from our past is not dead and that Bengali, which has no claim to being 'modern', needs to reinforce these through a formal study of the language.
Why cannot children just read Sukumar Ray? But I only see more grammar books lined up for the future generations. Horror stories always breed sequels. We had an Evil Dead 2.