Article 370 and the rough ride ahead
Our move in Kashmir could trigger a two-pronged threat from sullen, leaderless Kashmiri youngsters and also, more seriously, from revitalised jihadi groups like the LeT, JeM and Hizbul Mujahideen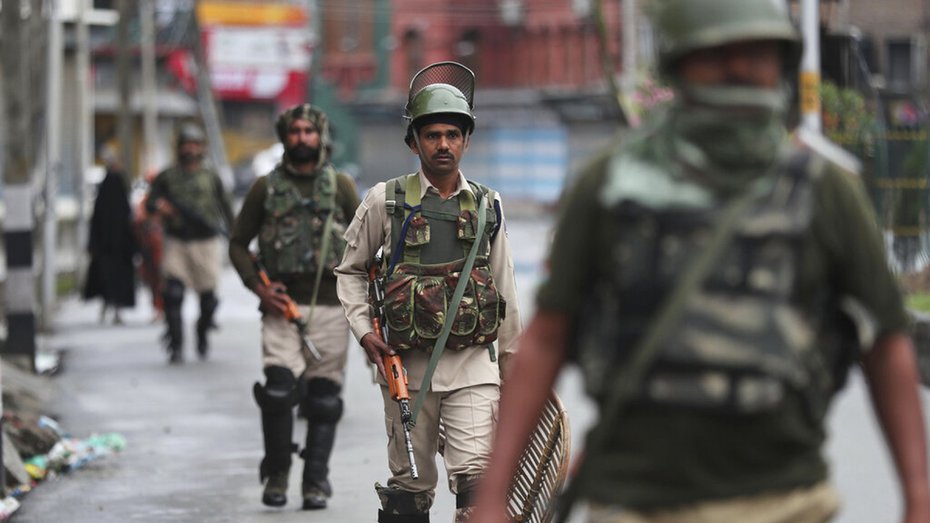 ---
Published 12.08.19, 11:05 AM
|
---
But this is not it, what we must be concerned with is what happens next. The boys are sullen, they have no known leader as we have ensured that they are leaderless. Consequently, we have no one to speak to. The senior leadership – the Hurriyat matters for little. There has been an intifada type of movement which we should have recognised as an outpouring of frustration. Being pelted with stones is, in many ways, a lesser problem than being confronted by armed brainwashed militants. And yet we baulked from talking to them.
We have many problems ahead of us – a plummeting economy, massive joblessness and we have now added to that - a sullen angry Kashmir whose youth could turn hostile and decide to extend their battle southwards. It could also help revive, with or without ISI help, Kashmiri groups like the Hizbul Mujahideen, Al Umar Mujahideen, etc.
There are other obstacles ahead – increasing political resistance in the days to come. Any leader who chooses to engage with the centre will be seen as a quisling. An early election is next to impossible as there will be calls for boycotts and low voter turnout which will be embarrassing both internally and externally. In any case, after heading a semiautonomous state, it is unlikely that any mainstream politician will agree to participate in an election for a truncated half a state. Inevitably, there will be electoral violence and the distance between Hindu majority Jammu and Muslim Kashmir will grow.
We also have to contend with Pakistani tanzeems who could turn this, more forcefully, into their battle. The Jaish-e-Mohammad (JeM) jehadis are a problem but the bigger problem is the Lashkar-e-Taiba (LeT). Imran Khan has admitted that there are 30,000-40,000 of them. Even if we consider that this is a comment made for effect and the actual numbers are about 10 per cent of that figure, this is not something that we can countenance, not with a demoralised police in J&K that has been the first to face problems. Every modern state is hard-pressed to deal with suicide bombers or a Mumbai type of operation.
Even if we do have confidence in some restraint on Pakistan – either through the FATF, the IMF, their own economy or the Americans -- we must remember that the Deep State is not always in tune with the regime in power. The Pakistani COAS, Gen Qamar Javed Bajwa is likely to get an extension and there are always some pretenders who would upset the cart. There are many in the jehadi ranks who would see it as a sell-out and take matters into their hands. Whatever activity we will see will be ascribed to home-grown Kashmiri groups or internationalists like the AQ or ISIS, notwithstanding the fact that the early signs of them morphing has already become visible.
It will take many months, perhaps years, for development to percolate to J&K. There will be no rush to buy property or even create a shift in demographics as the fear of the gun will keep most away. In the past, the government had announced package after package for J&K and none of this has made an iota of difference. The only one that did was Mr Vajpayee's 'insaniyat, jamhooriyat and kashmiriyat'. Paradoxically, it was the Kashmiri who most welcomed Mr Modi's election in 2014, thinking he would take Mr Vajpayee's doctrine further.
But then, I hope that what has happened has not been without safeguarding at least one flank – possibly the external one. Even if there has been a backroom understanding of taking Ladakh and GB out of the Kashmir imbroglio, it still is unclear why the moves were made in such a surreptitious and humiliating manner. 
I find that I can argue both sides with equal felicity and conviction – Article 370 had to go because it did not mesh with our democracy/it was a compact with a Muslim state that joined India and had to be honoured. And yet, I am filled with unease, not just about the subterfuge and the manner in which it was done, but for what lies ahead.
The analogy of a hornet's nest fits here. A nest in our backyard is a nuisance and an occasional sting is a minor inconvenience compared to what could be in store now that we have stirred the proverbial nest. Should we batten down the hatches in anticipation of the worst or is there another way?
What doesn't help our cause is the triumphalism in various quarters including from some from my own ilk. What signals do we convey when a lout speaks of now being able to pick a Kashmiri bride? This is clearly the talk of a victor and it's an image that will abide unless Mr Modi or Mr Shah decide to sack the obnoxious boor. The triumphant breast-beating of Hindu majoritarianism is exactly what is not required, it will not only anger the Muslims of J&K but also infuriate Pakistan and its jehadis.
We must remember that Kashmir was one of the largest states in the sub-continent, one of five entitled to a 21-gun salute, with a population (in 1947) of close to 4 million, over 75 per cent of whom were Muslim, 20 per cent were Hindu and about 50,000 Sikhs making up the rest. The Hindus were 60 per cent of Jammu, 5 per cent of Kashmir and 1 per cent of Ladakh. The princely state included Jammu, Kashmir and Ladakh now on our side and POK, Northern Areas (now Gilgit and Baltistan) under Pakistani control and the Chinese-occupied areas of Aksai Chin and the Trans Karakoram Tract (Shaksgam valley). In geographical terms, 45 per cent is with India, 35 per cent with Pakistan and about 20 per cent with China.
What happened in 1947 and how Jammu and Kashmir decided to join secular (an inappropriate word nowadays) India is known and how Pakistan blundered, and something it continues to do even today, using irregulars to force a merger, is equally well known. This led to a compact between Muslim majority J&K and the Indian Union and the terms under which they joined are what is sanctified in Articles 35A and 370.
These articles have long been hollowed out and virtually all that was left was a flag (last year, my own state, Karnataka moved the centre to have its own flag). No, Kashmiri citizens are not dual nationals, they have a sort of an enlarged domicile certification (paradoxically, in response to a demand from the Kashmiri Pandits) to regulate who can buy land but then there are eight other states of the Indian Union (Assam, Arunachal Pradesh, Nagaland, Manipur, Tripura, Meghalaya, Sikkim and Himachal Pradesh) that have similar restrictions.
We even have an inner-line permit system, a sort of visa/travel document which owes it roots to colonial era regulations, by which the government of India regulates the movement of Indian citizens to Arunachal Pradesh, Mizoram and Nagaland. There is the argument that there are other historical anomalies – the six-year assembly tenure but then Sikkim's Assembly is of four years; women's rights has often been flagged, more so since it is a Muslim majority state, but the Supreme Court has intervened here. All that really remained was a sense of identity and pride. And we've now reduced a state which shared borders with India, Pakistan and China to a Union Territory, on par with Kejriwal's half a state and with no control over the police.
Anand Arni, a former Special Secretary with the R&AW, is now with the Takshashila Institution