An open letter to Twitter-happy Opposition politicians
Dear Opposition leaders, it's about time you started something. Really. Start. Something.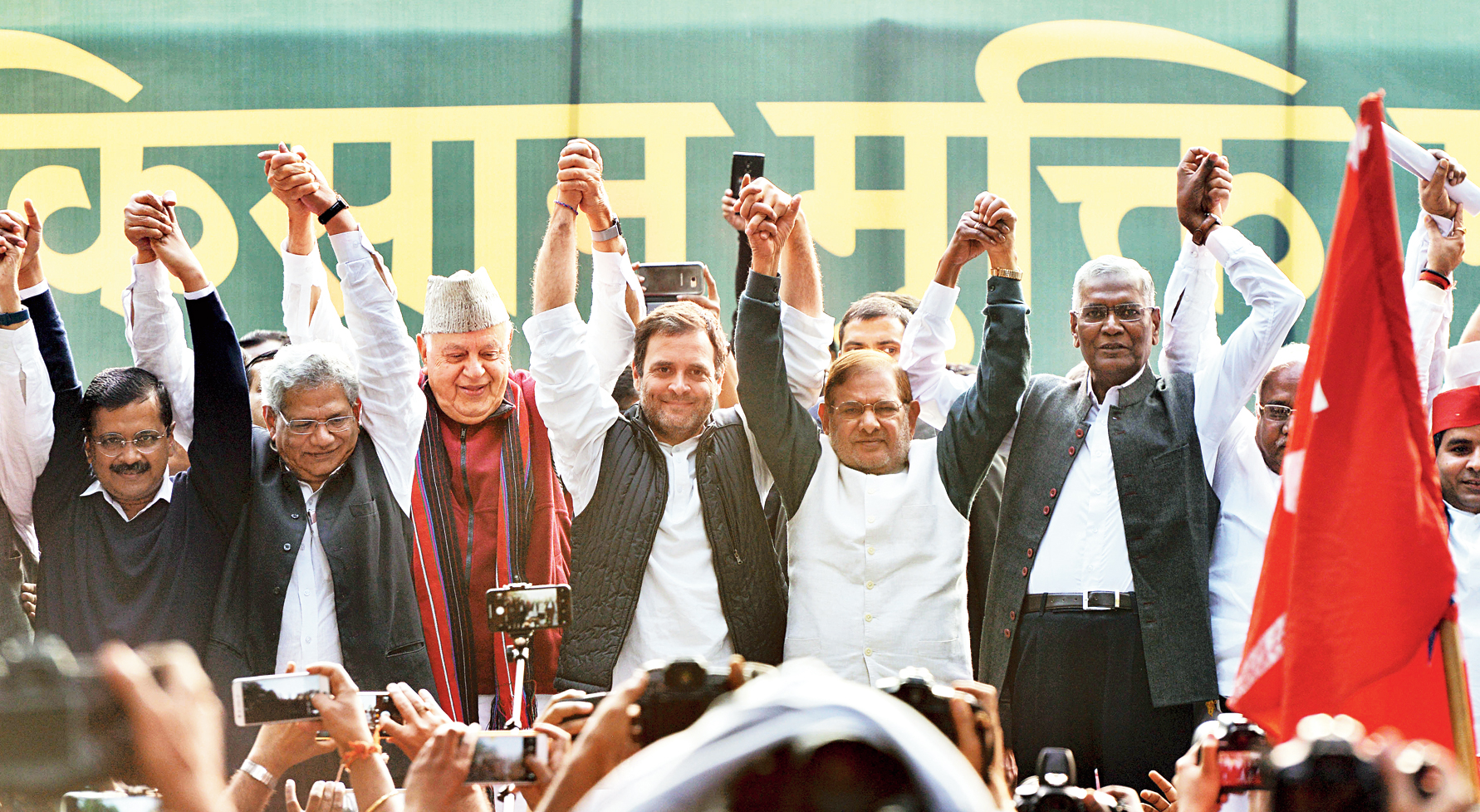 ---
---
Dear Rahul, Priyanka, Arvind, Mayawati, Mamata, Akhilesh, and other luminaries of our Opposition (or not),
It's about time you started something. Really. Start. Something.
It's terribly nice of you to tweet your condemnation of occurrences such as Baba Gurmeet Ram Rahim Singh being released on bail, or of an honourable IPS officer being jailed for life. How decent and honourable of you to criticise the arrest of innocent poor citizens for demanding water! How responsible of you to merely convey the news of mangroves being razed and statues being erected, stuff that most of us already know.
Let me tell you, we have become a travesty of a democratic country because of your selfishness.
People are being arrested for agitating for water, and you'll merely tweet about it? That's no better than 'condemning this dastardly act'! People are being lynched, and you'll merely release a whimper into the web? Journalists are being targeted unapologetically, and you'll merely share a video, like us hapless citizens? You'll sit in your respective corners and sulk like children, protesting at the wall every once in a while, and complain about EVM fraud to no one in particular. You don't have a shred of leadership or patriotism in you. Why didn't you insist that Ernst & Young or PriceWaterhouseCoopers, or one of the world's tech leaders, should audit the elections and monitor the machines, knowing that there had been EVM malfunctions earlier, too? After having lost, why have you stopped rallying completely? Why are you not out there agitating on the streets en masse? Why aren't you filing cases in every court? When the rapist Baba was arrested, his supporters went nuts, killing 36 or more people. That alone qualifies for sedition. Why don't you file 36 court cases to oppose his bail?
When ordinary citizens can organise a protest rally and court arrest, why can't you get off your high horses, get together as one united opposition and gather your hordes? What police would dare arrest you when you're out there rallying for the truth and for the Constitution?
We are here, and we will sink deeper into despair, succumb to fascism and get rapidly poorer as a nation (as if we aren't poor enough already) because of your abject lack of spine, lack of ideas, lack of energy, lack of genuine empathy and lack of perspective.
Start something. If you love your country as you claim to do.
Start. Something. And then see how 74 per cent of the country stands behind you. Yes, that is how many Indians really didn't endorse this regime. They will give you the spine transplant you so badly need.
I don't know if this letter will reach your ivory towers. But I hope this gets shared until it reaches one of you Twitter-happy people.
This letter was originally published as a `Facebook post` and is republished here with the author's permission