A Pakistan inside the very heart of India
Development indicators of UP and some other states are eerily similar to those of Pakistan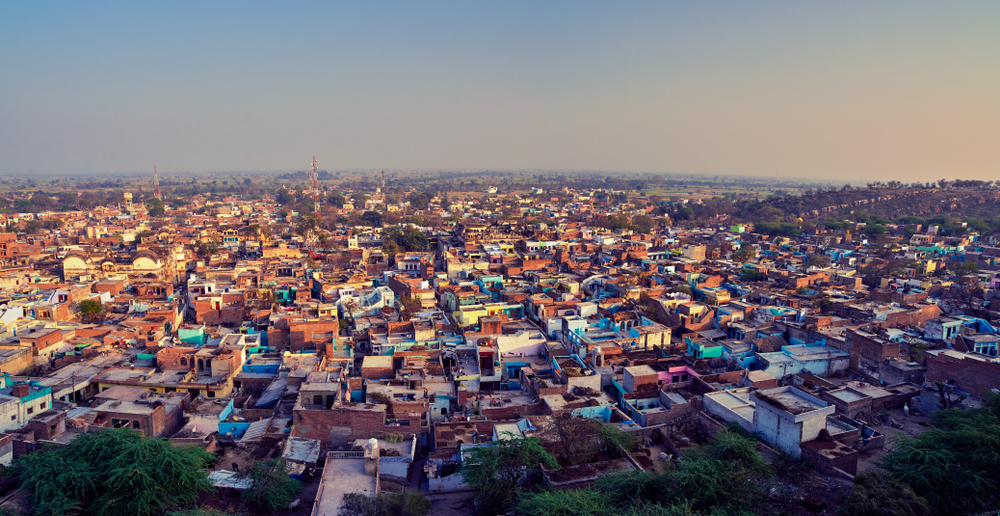 ---
---
The most dangerous enemy that has been created in the Indian psyche over the decades is Pakistan. For successive Indian governments, Pakistan, touted as the most dangerous enemy, has actually been a trusted friend. This is especially true when the economy is doing badly because the anti-Pakistan sentiment helps deflect public attention.
Pakistan has often been criticized for being slow in terms of development when compared to other Asian countries. An analysis of underdeveloped countries of the world shows that Pakistan is similar to African nations like Benin, Niger and Ethiopia than it is to socially developed neighbours like Sri Lanka, Indonesia and Burma.
Pakistan's poor performance in terms of social indicators is cited as proof of our superior governance and the success of democracy. We pride ourselves on faring so much better on these indicators and for having progressed much more in spite of our shared history. However, a closer look would reveal something interesting. There is evidently a Pakistan inside the very heart of India. Development indicators of Uttar Pradesh are eerily similar to those of Pakistan. For example, UP's sex ratio (2011) is 912, while that of Pakistan in the corresponding year is 942. The total literacy rate for UP in 2011 was 67.8 per cent; the figure for Pakistan was 58 per cent. The same year, the gender gap in literacy in UP read 20 per cent; it was 22 per cent in Pakistan. Maternal mortality rates for UP and Pakistan in 2016 were 201 and 178, respectively. The similarities are especially striking for the health indicators. The sex ratio and the MMR were, in fact, in favour of Pakistan, reflecting the sorry state of affairs in UP.
Many blots
Pakistan's poor performance is attributed to the unstable political atmosphere in that country. Surely UP's similarity with Pakistan in these fields does not bode well for India.
A number of arguments have been put forward to explain UP's dismal performance. Foremost among them is the dominance of caste, religion and identity-based politics. UP is the most politically significant state in India, contributing around 15 per cent of Lok Sabha constituencies. Yet, it has been rated as one of the most poorly governed states in the country.
The establishment of the landlord system during the colonial era led to severe economic marginalization and inequity. As a result, 20 per cent of India's poor are said to be found in the state. The unequal distribution of production assets like land and education has worsened matters. Economic growth is weaker in UP when compared to some Indian states. It can be argued that the law and order situation and problems with power supply discourage potential investors. UP's vast human capital has become a liability because of poverty, illiteracy, malnutrition and low skill levels. Weak institutions, poor infrastructure and social conflict have worsened UP's fate.
Alas, the average Indian does not realize that it would be impossible for India to earn a respectable place for itself on the world map without freeing the nation from the Pakistan that is growing inside it. Uttar Pradesh, informed readers would know, is just one example. Some other states in the heartland come perilously close to Pakistan's position on development indices.
Freeing these from the 'Pakistan syndrome' would entail the execution of well thought out, efficient, public policies. The country is at a critical juncture at the moment. Economic growth is slowing down and there is growing unemployment. The signs are not quite encouraging for the future. Immediate and meaningful interventions from the government can address the perilous situation.
An imagined enemy cannot save us from the real ones.