India and Pakistan cross swords at UNHRC
Sovereign decision on Kashmir: New Delhi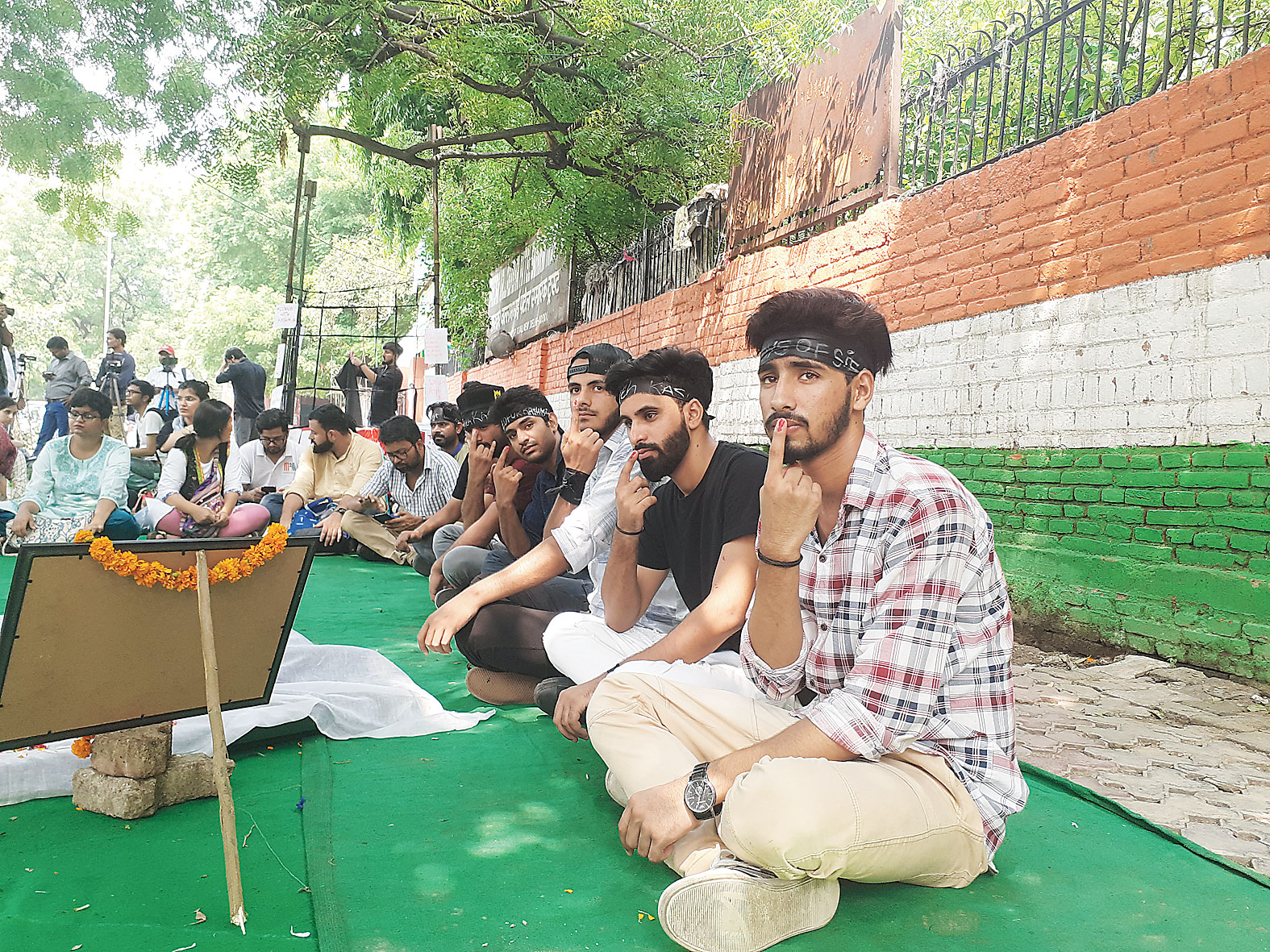 ---
|
Geneva
|
Published 10.09.19, 09:04 PM
---
The revocation of Jammu and Kashmir's special status was a sovereign decision taken by the Indian Parliament and the country cannot accept any interference in its internal affairs, India on Tuesday asserted at the UN Human Rights Council.
India strongly rejected Pakistan's "malicious" campaign on the issue.
The secretary (east) in the external affairs ministry, Vijay Thakur Singh, said there was a need to call out those who are misusing the UNHRC for malicious political agenda under the garb of human rights.
"They cry victim when they actually are the perpetrators," she said, rejecting Pakistan's charges against India on the issue at the 42nd session of the UNHRC.
She said the recent legislative measures taken by India in Jammu and Kashmir were within the framework of its Constitution.
"These decisions were taken by our Parliament after a full debate that was televised and enjoyed widespread support. We wish to reiterate that this sovereign decision, like other legislations passed by Parliament, is entirely internal to India. No country can accept interference in its internal affairs, certainly not India," Singh said.
Earlier, Pakistan demanded an international investigation by the UNHRC into the situation in Kashmir and urged the world rights body not to remain "indifferent".
Pakistan foreign minister Shah Mahmood Qureshi, leading the Pakistani delegation, said: "Today, I have knocked on the doors of the Human Rights Council, the repository of the world's conscience on human rights, to seek justice and respect for the people of Kashmir," he said.
Qureshi asked the council to urge India to immediately stop the use of pellet guns, lift the curfew, reverse the clampdown and communications blackout, restore fundamental freedoms and liberties, release political prisoners and fulfil obligations under the UN Security Council Resolutions and various human rights instruments, as required by international law.
He asked the council to constitute a commission of inquiry into the situation in Kashmir, as recommended by the Office of the UN High Commissioner for Human Rights.
"We must not allow this august body to be embarrassed on the world stage. As a founding member of this council, Pakistan feels morally and ethically bound to prevent this from occurring," he said.
Indian state: Pak
Qureshi later described Jammu and Kashmir as an "Indian state" soon after he attacked India at the UNHRC. Pakistan has so far been referring to Jammu and Kashmir as "India-administered Kashmir".
"India is trying to give an impression to the world that life has returned to normalcy. If the life has returned to normalcy, then why don't they allow you, the international media, the NGOs, civil society organisations to go into the Indian state of Jammu and Kashmir and see for themselves what the reality is," he told reporters after his address at the UN Human Rights Council.