Two held for ATM break-in
Dhemaji police station received a report of break-in attempt in an SBI ATM, opposite old bus stand around 7.30am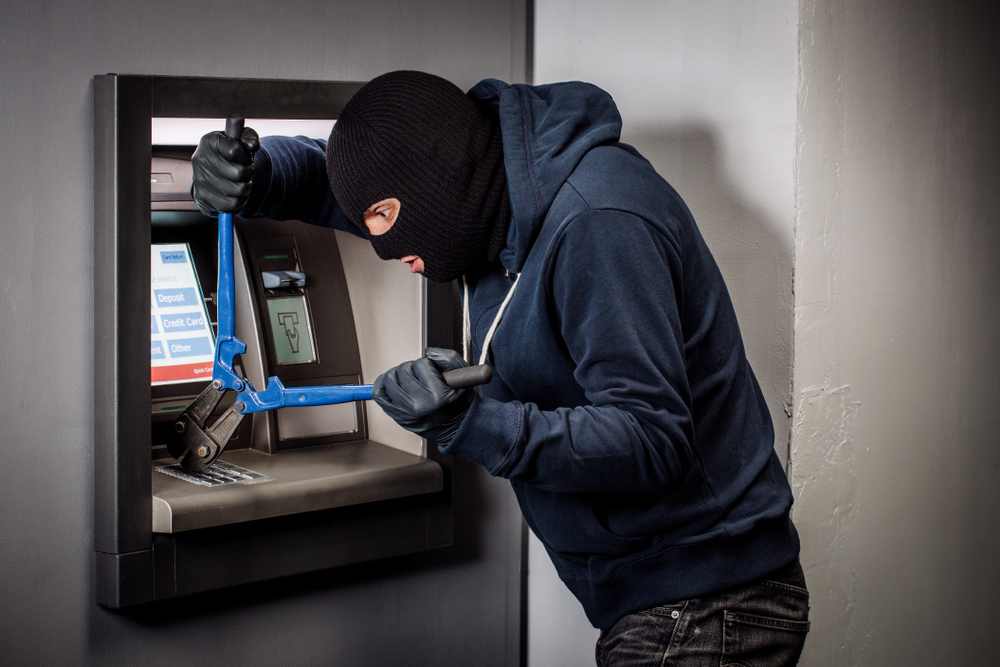 The CCTV footage showed that at 3.57am, the accused broke the CCTV camera in the kiosk. After that, he started breaking the ATM machine. After trying to break open the money chest for 10 minutes, he failed and left the kiosk
Representational image from Shutterstock
---
Dhemaji
|
Published 02.05.20, 07:46 PM
|
---
Two persons have been arrested in Upper Assam's Dhemaji district for trying to rob an ATM.

Dhemaji superintendent of police P. Ghanawat told The Telegraph on Saturday, "We have arrested two persons in connection with the incident. Our team is also working to apprehend other members of the gang involved in such crimes."
He said Dhemaji police station received a report of break-in attempt in an SBI ATM, opposite old bus stand here, around 7.30am on April 29.
"Our team swung into action and obtained CCTV footage of the ATM after contacting the bank's Guwahati office. The footage revealed a person entered the ATM kiosk after breaking open the shutter lock with an iron rod around 3.46am on April 29. He was wearing a mask, blue shorts and had covered his head with a shawl. He didn't have an ATM card," he added.
"The footage showed that at 3.57am, he broke the CCTV camera in the kiosk. After that, he started breaking the ATM machine. After trying to break open the money chest for 10 minutes, he failed and left the kiosk," he added.
"At 6.30am on May 1, our team picked up Moina Gharfulia, 25, of Borpatriya in the district from his home. The police also recovered the blue shorts and slippers used during the crime. While checking his phone, a suspected message was found on his mobile asking his partner to run away as the police are going in the 'right direction'," Ghanawat said.
On interrogation, Gharfulia confessed to have planned the heist along with the main accused Akhim Gogoi, 23, alias Rongai, of the same village.
"Around 11am, police raided Akhim's house, who is also a drug addict. Though Akhim was not present, a gamosa and the shirt he was wearing during the crime, were seized from his house. On May 2, we managed to arrest Rongai from his hideout," the officer said.
Ghanawat also said the police have destroyed more than 30,000 litres of illicit liquor along with materials during the lockdown and seized illegal timber.