Tripura cabinet minister axed
Departments held by Barman were reassigned to the CM and the deputy CM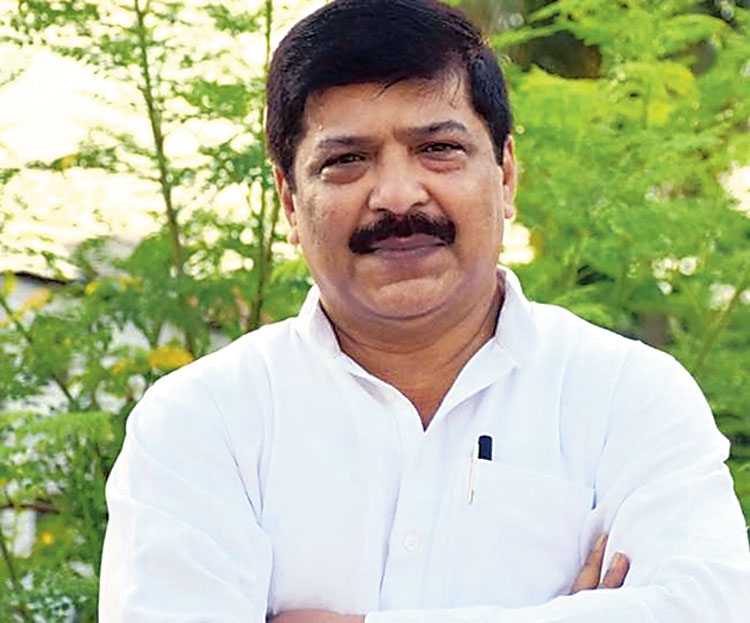 ---
|
Agartala
|
Published 01.06.19, 06:43 PM
---
Tripura health and family welfare minister Sudip Roy Barman was removed from the state cabinet late on Friday, an official notification issued by Tripura chief secretary in-charge Kumar Alok said.
A notification of the department of general administration (confidential and cabinet), said, "…the governor of Tripura has on the advice of the chief minister been pleased to allocate with immediate effect to the ministers, the business of the Government by assigning the charges held by Sudip Roy Barman. Barman ceases to be a member of the council of ministers." The notification signed by Alok said the departments previously held by Barman were reassigned to chief minister Biplab Kumar Deb and deputy chief minister Jishnu Dev Varma.
Deb, who holds seven portfolios including home, would now also be in charge of the departments for PWD (drinking water and sanitation), industries and commerce (IT) and health and family welfare and Dev Varma would head the science, technology and environment department.
Sources in the BJP said Barman was dropped from the state cabinet because of his "anti-party activities". He is also known to have developed a bone of contention with Deb in the last one-and-a-half years of their tenure as cabinet colleagues.
On May 23, Deb, who is also BJP's state president in Tripura, said the victory in Lok Sabha this year from his state has come despite several conspiracies hatched by enemies inside the party.
"Peoples from our own party hatched conspiracies against us. I will not mention their names because their name will automatically be revealed after a few days. People of the state supported us and they are supporting us all along despite these treacheries," he said and warned that his party would soon take action against such leaders.
Barman on Saturday said, "It is up to the chief minister to decide whom he will keep. He is not satisfied with the work which I have done over the last 14 months. However, I have worked with honesty. I regret that I could not make the chief minister happy. I think he wanted more from me which I could not deliver. I accept his decision with respect."
Barman is a five-time MLA and a former leader of Opposition in the state Assembly.
Though he did not campaign for the party this year he reportedly asked voters to choose "eligible candidates".
Barman, who is the son of former Tripura chief minister Samir Ranjan Barman, had left the Congress in 2016 and joined Trinamool Congress. A year later, he and five other Trinamool Congress MLAs joined the BJP.