Trinamul Congress unveils manifesto for Agartala Municipal Corporation polls
The party has in all promised the development of nine sectors for the residents of 51 wards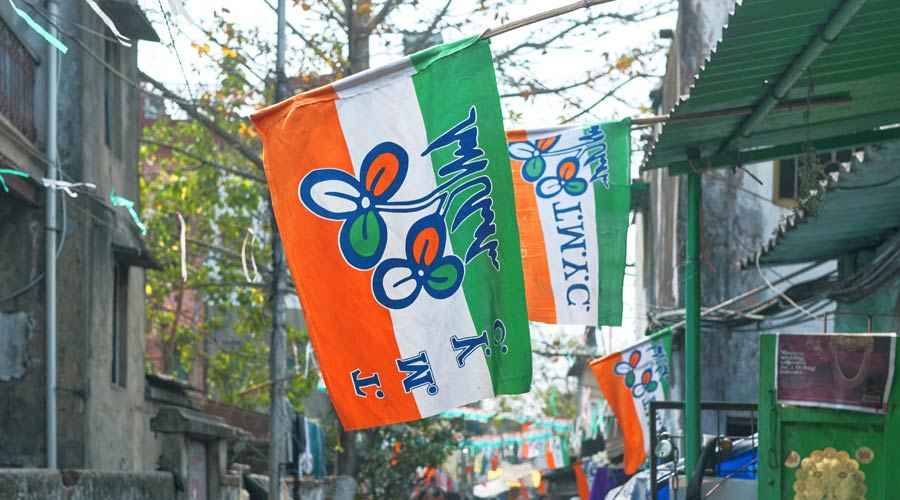 Trinamul insiders admitted the polls were going to be a challenging task but they were sure about victory.
Shutterstock
---
Guwahati
|
Published 17.11.21, 01:29 AM
|
---
The Trinamul Congress on Tuesday unveiled its manifesto for the Agartala Municipal Corporation polls in Tripura on November 25.
Making development and safety the cornerstone of its poll plank, Trinamul, which started a major rebuilding exercise in Tripura soon after winning the Bengal Assembly elections in May, has promised waiver of water tax and reduction of property tax among others.  
" Reduced tax burden! We will abolish all taxes on water & reduce property tax by 20% for families with a combined income of less than Rs. 10 Lakhs per annum. This progressive decision will greatly reduce the financial burden on Agartala's people. #AgartalarJonnoNabaratna," the party tweeted.
Trinamul has in all promised the development of nine sectors for the residents of 51 wards of the Agartala Municipal Corporation (AMC) constituted in 1972. 
The nine sectors are civic infrastructure, public safety, waste management, governance, healthcare, taxation, water supply, social welfare and social security.
The State Election Commission had announced in October polls to 20 urban bodies spread over eight districts. Counting will take place on November 28.
Trinamul insiders admitted the polls were going to be a challenging task but they were sure about victory.
The ruling BJP has already won uncontested 112 out of the total 334 seats at the 20 urban local bodies. These include six of 14 municipal bodies and one of six nagar panchayats. 
However, all 51 AMC seats will be contested.
Like the BJP, Trinamul is contesting all the 51 seats followed by the Left Front in 46 seats and the Congress in 40.
The run-up to the polls has been marked by allegations of intimidation by BJP members by both Trinamul and the Left Front.
State CPM secretary Jitendra Chaudhury said the Left would win a comfortable majority if the election commission and the administration played a "neutral" role. "The BJP will be pushed to the third spot if our members and supporters are allowed to vote," he told The Telegraph.
Reacting to the Trinamul manifesto, he said the CPM had distributed leaflets to all households, promising what it would do for the city's development.
"And I must add we never taxed water when we were in power and will not tax it in future. We will also substantially reduce property tax," he said.