Tribal students see land policy holes
Land policy was not specific enough regarding protection of tribal belts and blocks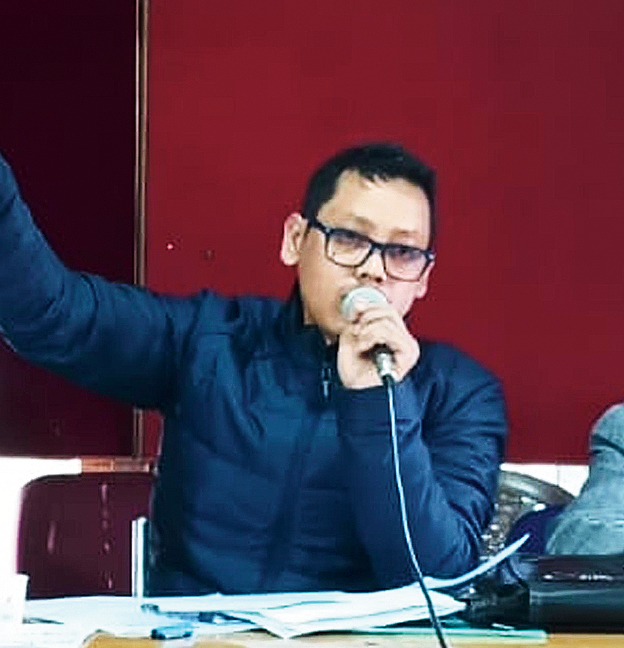 ---
Guwahati
|
Published 01.01.20, 08:54 PM
|
---
The All India Tribal Students' Association, Assam, on Tuesday said the new land policy of the state government would facilitate non-tribal people to occupy land in tribal belts and blocks.
The state cabinet has recently approved the new land policy which is yet to be notified. Officials of the state revenue and disaster management department, which had prepared the policy, said the policy accommodates nearly40 suggestions of Hari Shankar Brahma-headed Committee for Protection of Land Rights of Indigenous People.
"Through the new land policy, the tribal people in Assam will lose hold on their land. It has a number of loopholes," adviser to the association, Arindom Prince Panging, told the media here.
The association opposed the land policy's authorisation to deputy commissioners to monitor transfer or sale of land in tribal belts and blocks and said it should have been handed over to committees comprising tribal people.
The association raised objections regarding paragraphs 17.2, 17.4, 17.5 and 17.6 which talk about tribal belts and blocks. It said the land policy was not specific enough regarding protection of tribal belts and blocks. It demanded that the government evict those who have encroached onland in tribal belts and blocks.
According to a reply given by former minister of state for revenue and disaster management Pallab Lochan Das in the Assam Legislative Assembly in February 2017, the amount of encroached land in tribal belts and blocks was 418,076 bigha. He said the total amount of land covered by tribal belts and blocks was 85,80,842.
In another reply in March 2017, Das had said the largest amount of encroachment had taken place in Lakhimpur district (182,610 bighas) followed by Udalguri (165,713 bighas). The amount of encroached land in Kamrup (metro) was 2,046 bighas.
The association welcomed the recent Gauhati High Court order to the deputy commissioners to evict encroachers from tribal belts and blocks and urged the deputy commissioners to follow the court order in letter and spirit.
When contacted, the All Assam Tribal Sangha also said they had certain reservations regarding the new land policy and they would approach chief minister Sarbananda Sonowal, who also holds the revenue and disaster management portfolio, for the required rectifications. 
"The land policy does not have any provision to make accountable the government officials who are involved in transferring land in tribal belts and blocks to ineligible persons," general secretary of the Sangha, Aditya Khakhlari, said.