Tobacco act being violated openly in Assam, activists say
Cigarettes and other tobacco products are available almost everywhere, even near schools and colleges: study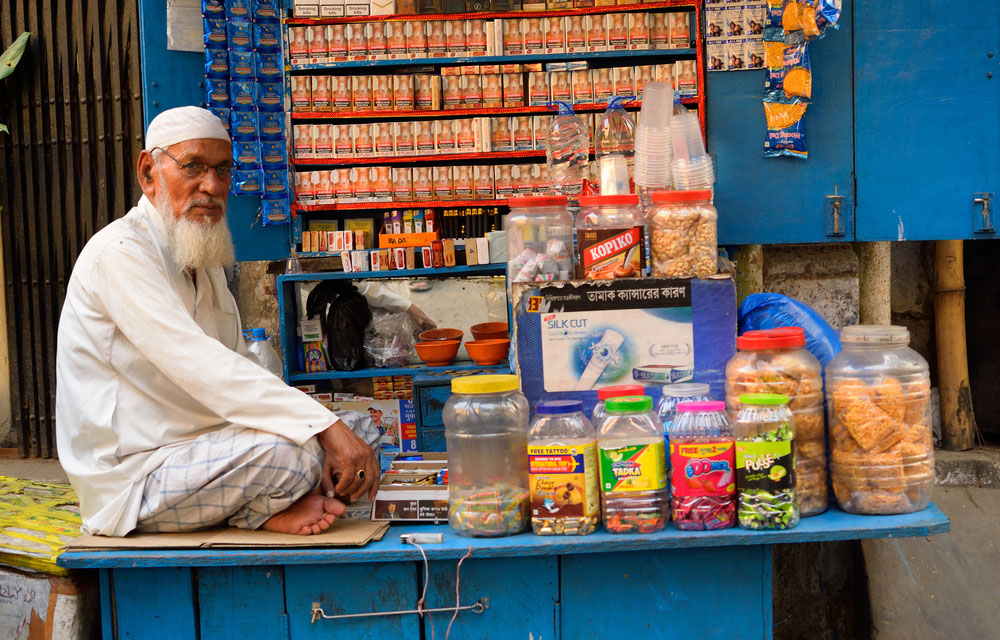 324 tobacco vendors in 6 wards of Guwahati, Jorhat and Dibrugarh violated Cigarettes and Other Tobacco Products Act
(Shutterstock)
---
Guwahati
|
Published 16.01.19, 06:33 PM
|
---
Anti-tobacco activists have flayed Dispur for failing to properly implement the Cigarettes and Other Tobacco Products Act. They urged the Assam government to provide licence to vendors to sell tobacco products, especially cigarettes, to reduce violation of the act.
Ajoy Hazarika, secretary of Consumer Legal Protection Forum, which has been working on tobacco-control in the state, said, "Cigarettes and other tobacco products are readily available almost everywhere — starting from grocery to stationery shops. It's unfortunate that these are easily available near schools and colleges."
He said a recent study conducted by the Forum found 324 tobacco vendors in six wards of Guwahati, Jorhat and Dibrugarh violating the act.
The study was a part of a survey carried out by non-profit Consumer Voice and Voluntary Health Association of India in 20 cities across six states — Delhi, Gujarat, Madhya Pradesh, Assam, Tamil Nadu and Telangana. The report titled, India Tiny Targets Report, and released on Wednesday found that about half of the surveyed areas sell tobacco products to minors.
Hazarika said, "Mandatory warning display board was not found at 67 per cent tobacco points of sale. Tobacco products are displayed openly, amounting to advertisements. So, we demand that if the licence is provided, the violations can be reduced."
Section 6 of the Cigarettes and Other Tobacco Products (Prohibition of Advertisement and Regulation of Trade and Commerce, Production, Supply and Distribution) Act, 2003, prohibits sale of cigarette or other tobacco products (a) to any person who is under 18 years of age, and (b) in an area within a radius of 100 yards of any educational institution.
Srabana Misra Bhagabaty, in-charge of preventive oncology department, B. Borooah Cancer Institute, and principal investigator-cum-nodal officer of satellite tobacco quitline services, said young people are more vulnerable to use of tobacco products and suggested that the act be implemented in the truest sense and more spread of awareness.
"On many occasions, some violate the act because they don't even know that such an act exists. So, it's very important for the stakeholders to do more awareness campaigns in schools, colleges and other educational institutes," she added.
Lohit Saikia, a teacher in Upper Assam's Dibrugarh town, said, "Cigarettes and other tobacco products are selling openly in front of schools and colleges across the town, violating all laws. The district administration should take action against sale of cigarettes within 100 yards radius of schools and colleges."
A tobacco product vendor in Dibrugarh, Ramlal Shah, said, "No circular has ever come to us where it is stated that we cannot sell cigarettes and other tobacco products within 100 metres of any school. If there is anything as such, the district administration should inform us."
Interestingly, Jorhat in Upper Assam was declared the first tobacco-free district in the state by the state directorate of health service in 2014.
Sonali Satabdi, a Class XII student in Jorhat, said, "It's quite unfortunate that in a town like Jorhat, which has a legacy of literacy, we are still fighting against the menace of tobacco. More disgusting is the fact that the administration turns a blind eye to sale of tobacco in front of schools. The way those products are displayed is enough to entice youngsters to tobacco abuse."
Admitting the sale of tobacco products near educational institutions in the district, Jorhat deputy commissioner Narayan Konwar said, "We had conducted a survey during Gunotsav in November and it has come to our notice that it's mostly makeshift vendors who sell tobacco products and cigarettes near schools in urban and semi-urban areas. We are taking steps."
Jorhat Medical College and Hospital superintendent Saurabh Barkataky said most tobacco abuse-related diseases reported among the youth in the hospital were caused by consumption of gutkha and smoking.
Additional reporting by Devajit Baruah in Jorhat and Avik Chakraborty in Dibrugarh