Tea group support for anti-hooch measures
Over 150 people, mostly from Golaghat and Jorhat districts, died after consuming illicit liquor last month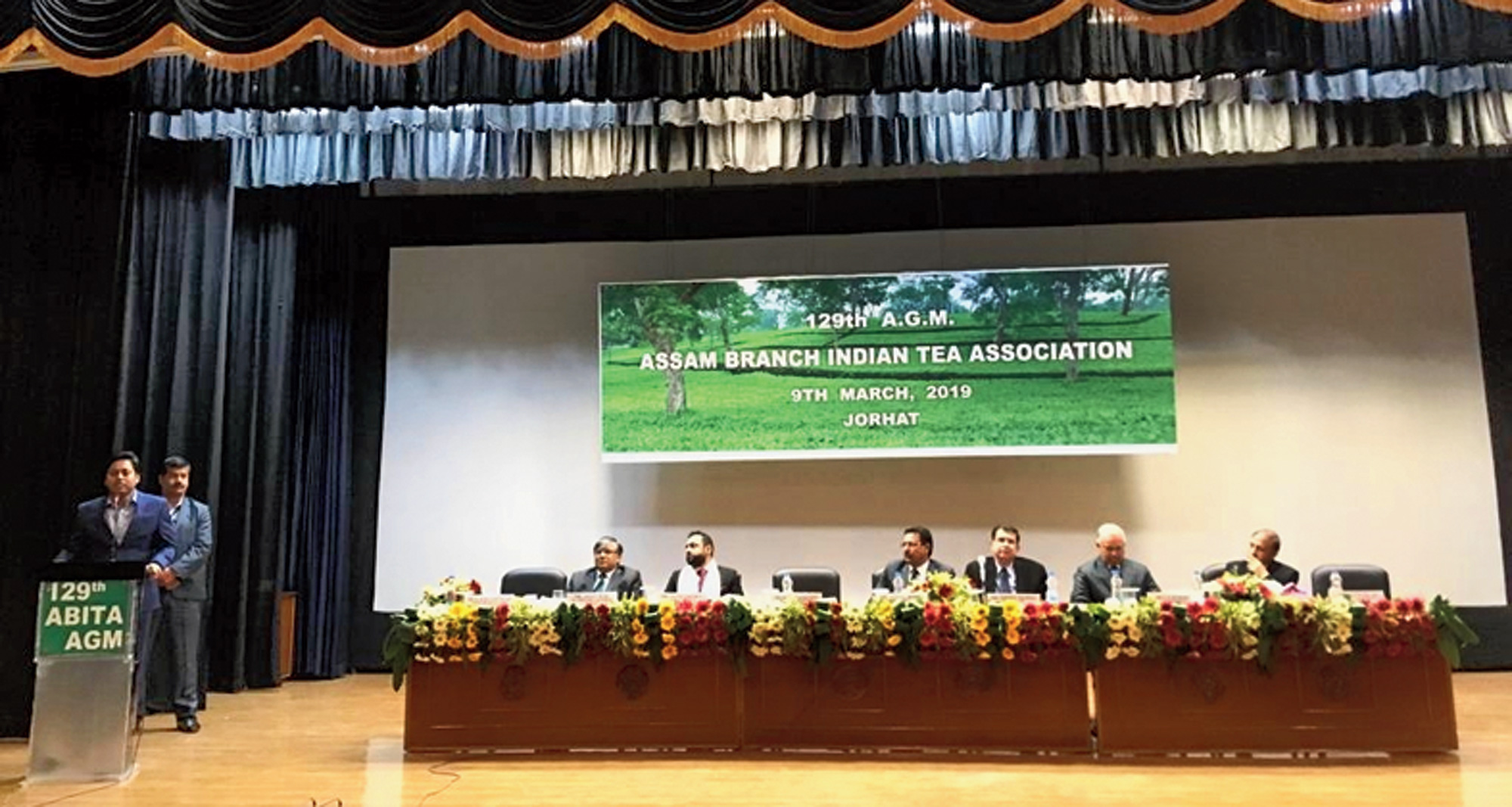 Pallab Lochan Das speaks during the Abita meeting in Jorhat on Saturday.
The Telegraph picture
---
Guwahati
|
Published 09.03.19, 07:34 PM
|
---
The Assam Branch Indian Tea Association (Abita) has assured the state government that it would extend full cooperation to the prevention of brewing and selling of illicit liquor in tea gardens.
Speaking at the 129th annual general meeting of the Abita in Jorhat on Tuesday, Abita chairman Sanjay Bohra said the recent incident in which a number of people from Assam tea gardens died after consuming illicit liquor is a matter of serious concern. "We have, all along, undertaken campaigns in our member gardens to stop the selling and consumption of illicit liquor. We have launched a sustained anti-alcoholism campaign in our member gardens and we would continue our efforts in this direction till this menace of alcoholism is eradicated from the tea gardens," he said.
"We further assure that we would extend our full cooperation to the government in its efforts to prevent the brewing and selling of illicit liquor in tea gardens," Bohra said.
Over 150 people, mostly from Golaghat and Jorhat districts, died after consuming illicit liquor last month.
A tea industry official said the programmes usually start with a rally in each tea estate to mobilise the people followed by a street drama (in a few gardens) and open meetings. The open meetings are facilitated by the child survival coordinators of Abita, welfare officers and medical officers of the respective gardens. Officers from the excise department also attend a few of these programmes. "The members of child protection committee and the mothers' group of Abita have been making all-round efforts to stop the consumption of illicit liquor in their respective gardens through various garden-level activities. The girls' group members have also been organising rallies and home visits in their respective gardens. Such programmes are scheduled to continue on a regular basis," the official said.
Labour welfare minister Pallab Lochan Das floated the idea of forming development committees comprising representatives from the management, unions and students' bodies to organise sporting events and other activities to keep the workers away from drinking illicit liquor.
He said the management should allow welfare officers to act in liaison with the government to bring government schemes to the gardens.