Tea estate suspends operations with full pay
The Rungajaun Tea Estate became the first in the tea-producing state to go for a lockdown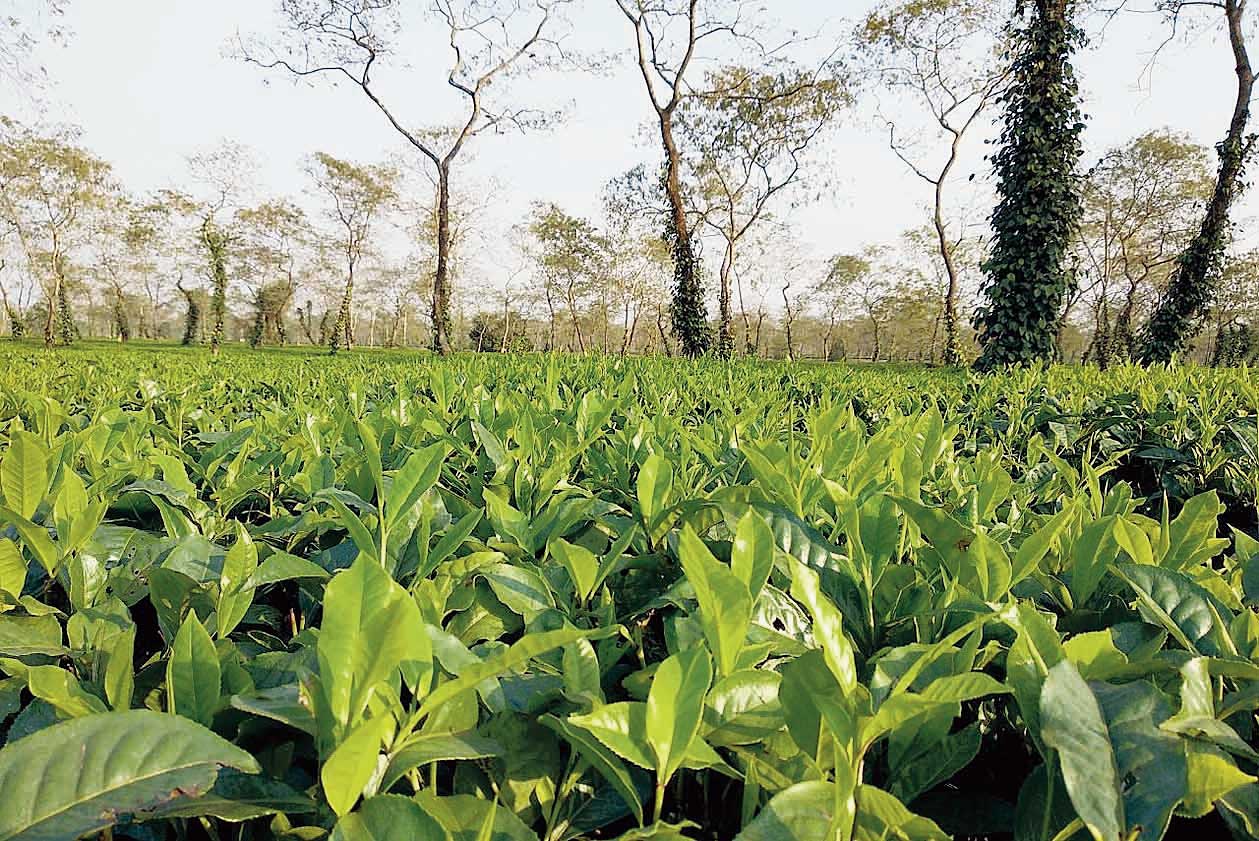 ---
|
Guwahati
|
Published 22.03.20, 07:22 PM
---
The Khetan Group-owned Rungajaun Tea Estate will suspend its operations with full pay to its staff from Monday to prevent the spread of coronavirus. The move prompted the Asom Chah Mazdoor Sangha (ACMS) to seek a similar lockdown of all gardens in the state.
The 3,000-acre garden that annually produces about 6.5 lakh kg tea became the first in the tea-producing state to go for a lockdown. It has nearly 1,000 workers and 100 office staff. The development came at the beginning of the plucking season that lasts till November. Assam's tea production in 2019 was 715.8 million kg, an increase of 23.88 million kg compared to 691.91 million kg in 2018. If the impasse continues, it is bound to hit the overall production, putting the industry under a lot of financial strain, a source said.
Basant Khetan, managing director of the tea garden in Upper Assam's Golaghat, said the decision to shut down operations till March 31 was taken in view of the virus threat. "We have closed down as a precautionary measure," he added. The Khetan Group also runs, among others, Kaziranga University, Neccon Power and Infra Ltd and North Eastern Cables Pvt Ltd. "Beside the tea estate, we have shut down all our companies. Safety our people and the society comes first."
The Khetan Group's decision saw the ACMS and the industry captains seeking the state to order a similar lockdown. There are over 765 registered gardens in the state, excluding the small ones, with a total workforce of over 13 lakh. ACMS general secretary Rupesh Gowala said all gardens should go for lockdown. "Our community is vulnerable. We also want that the government to keep isolation facilities ready to meet any eventuality," he said. Gowala added that the government and the tea garden management should also keep tabs on youths from the garden working or studying in other states.
The state government held a videoconference with the deputy commissioners and tea industry representatives on March 21 and asked them to play a proactive role in checking the virus's spread and coordinate with the administration.
They have been asked to carry out awareness drive, pay wages in hygienic condition, make sanitizers and handwash available, follow home quarantine if there are suspected cases within the garden.
An industry source said it was a matter of time that other gardens will follow suit. "With rain, air, road travel and most public places shut what will be the use of keeping gardens/factories open? Who will buy made tea? It is important to shut operations temporarily for the sake of our own safety and that of others," a source said.