Protests continue in Delhi over citizen act
Protests by Not My Name Collective, Muslim, and the northeastern groups against CAA took place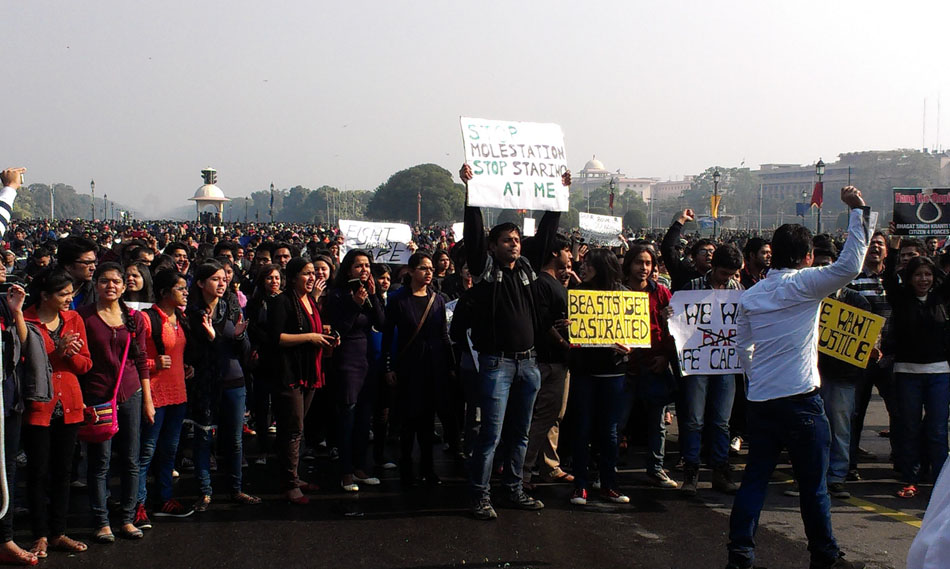 ---
---
Multiple protests against the Citizenship (Amendment) Act, 2019, filled up every inch of the protest zone on Jantar Mantar Road — half the size of a football ground — on Saturday.
Protests by the Not In My Name collective, Muslim, and the northeastern groups against CAA took place on different stages, often with opposing slogans.
Streams of protesters meandered through the crowd trying to make sense, and sometimes joining different protests. The biggest crowds were at the Not in My Name stage where speeches were interspersed with poetry and music — the only audible expression in the din of slogans.
"This fight is for our existence of Muslims, Dalits and others the BJP looks down upon. If you attack the artery of the Constitution, secularism, every neighbourhood will speak out…the law may have already been passed but the dawn is never late. In the history of India, before and after the Independence — laws have been taken back," Abdul Moeed, a protester, said.
At the protest of youths from the Northeast, Arman Ali, a disability rights activist from Assam, weaved through the crowd on his wheelchair. "The process (of the National Register of Citizens' update) was peaceful until the citizenship act was passed. The law will push Assam and rest of the Northeast 30 years back. We have no problem between Hindus and Muslims, Assamese do not hate Bengalis either, our problem is with illegal Bangladeshi immigrants."
Ali admitted that the aim of the larger crowd was against the NRC — which he supports, and that despite the proximity of their protests, there was no attempt of either side to discuss their point of view.
This is a dilemma Xattriya artiste Srijani Bhaswa Mahanta also faces. A student from Assam in Jawaharlal Nehru University, Mahanta said tempers are running high that solidarity between protesters is a far cry. "There is no space for individual nuances. I oppose the citizenship act. But there are problems with the NRC too. It's a huge scam with no account of actual expenditure and now the government plans to do it again. We can't keep proving our citizenship," she added. "The moment you say that there are some xenophobic tendencies in Assam too, you are ostracized. If we don't recognize these problems, we have a stalemate...The least the government can do is to have peoples' consultative groups to discuss our objections."