Opposition mounts against Assam govt's proposed cattle 'preservation' law
Raijor Dal president Akhil Gogoi said he was "out-and-out" opposed to the proposed law because it would adversely affect "our farmers, irrespective of their religion"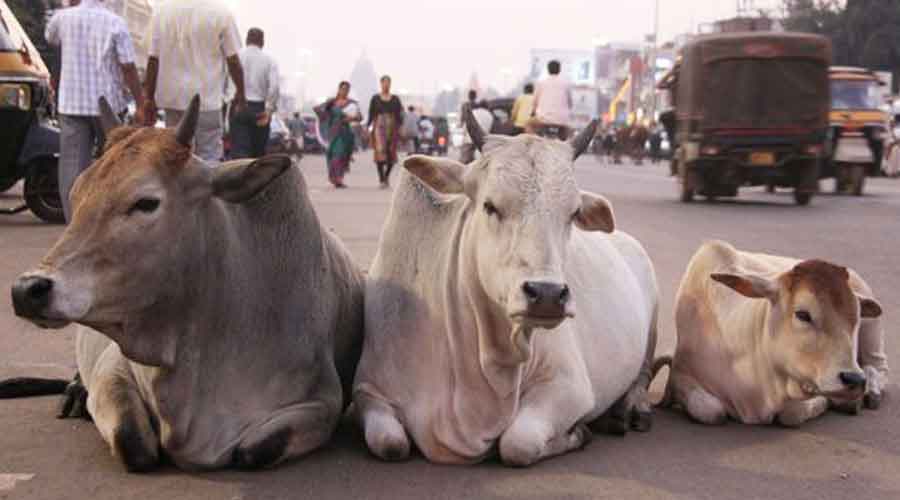 ---
|
Guwahati
|
Published 16.07.21, 01:17 AM
---
Opposition is mounting against the Assam government's proposed cattle "preservation" law with concerns being raised about the possibility of farmers' income dwindling because of the planned bans and restrictions.
The Assam Cattle Preservation Bill, 2021, tabled in the Assembly by chief minister and BJP leader Himanta Biswa Sarma on Monday, aims to regulate the "slaughter, consumption and transportation of cattle" by repealing the Assam Cattle Preservation Act, 1950.
The bill proposes to impose stringent restrictions on the sale of beef and the transport of cattle, sharply increases the punishment for cattle slaughter and transport of cattle without permit and appears to suggest that no permit will be given for cow slaughter.
Raijor Dal president and Sivasagar MLA Akhil Gogoi on Thursday said he was "out-and-out" opposed to the proposed law because it would adversely affect "our farmers, irrespective of their religion".
"There will be no amendment demand from our side. We are looking for a device through which we can speak against the bill in the House. Let there be an open debate. As a farmer I can only say that the bill in its present avatar will affect our farmers, irrespective of their religion," he said.
The bill is likely to come up for discussion in the Assembly on Monday.
Gogoi said: "For a farmer from my village, cattle is big business. He sells at the cattle market the animals that are not productive or if he has in excess. There are big cattle markets in upper Assam. These markets will close down once this bill is passed. If the markets close down, how will our farmers sustain themselves? They sell their cattle to get their sons and daughters admitted to colleges. That will stop.
"This is why I oppose the bill out and out. Seeking amendments will mean I support the bill.… How can I support a bill that will affect our farmers? It will also push up the price of all kinds of meat in the state"
The bill says beef and beef products will no longer be permitted to be sold and consumed in specified areas. Beef is widely consumed in the region, which has a large Christian population. Assam, which has a 34 per cent Muslim population and where beef consumption is prevalent, is the first northeastern state to propose such restrictions.
The bulk of the cattle that is sold at the animal markets is meant for slaughter as they have become unproductive or suffered irreversible injury or deformity.
If the farmers fail to sell their cattle because of what appears to be a ban on cow slaughter and the multiple area- and religion-based restrictions on the slaughter of other forms of cattle and the stringent conditions on transit permits, they will lose out on a substantial source of income. Added to this will be the financial burden of feeding the unproductive cattle.
Moreover, the instances of cow vigilantism and lynchings in other BJP-ruled states on unfounded suspicion of slaughter and possession of beef are expected to hang heavy on those wanting to sell cattle.
A farmer in lower Assam said: "Buyers will not buy cattle for its meat because of the stringent restrictions on the sale of beef and beef products, thereby bringing down the price of cattle….. Although slaughter is not completely banned, the restrictions will be discouraging for the trade. In such a scenario, the farmers and owners will have to either maintain the cattle by paying from his pocket or abandon them — in both cases he loses money."