NDFB-S leader Ranjit Basumatary joins UPPL
UPPL president Pramod Boro said Ferenga had joined the party in keeping with the trend of people joining UPPL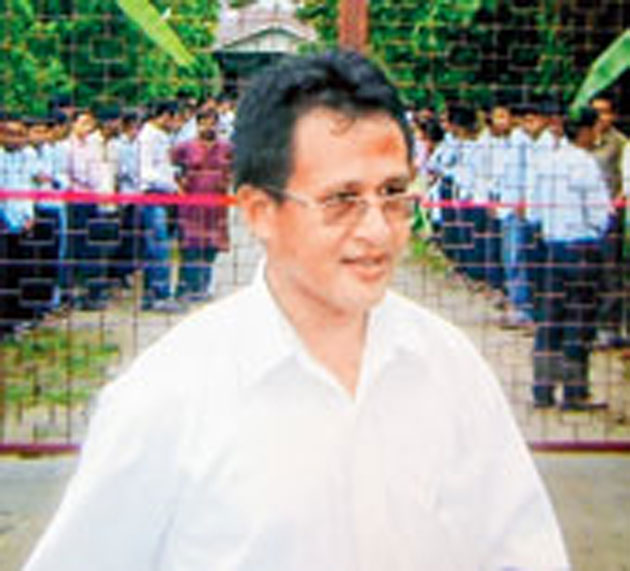 ---
|
Udalguri
|
Published 10.03.20, 06:44 PM
---
In a major boost to the United People's Party Liberal (UPPL) general secretary of the NDFB (Saoraigwra) faction, B.R. Ferenga, alias Ranjit Basumatary, along with more than 400 people formally joined the party on Tuesday at Dotma High School playground in Kokrajhar district.
Former All Bodo Students' Union (Absu) leader and UPPL president Pramod Boro welcomed him in a traditional manner by felicitating him with an aronai.
Previously, BPF leader and former Member of Council of Legislative Assembly (MCLA) of Fakiragram constituency of the BTC, Afjal Hoque Sarkar, had joined the UPPL.
Boro said Ferenga had joined the party in keeping with the trend when several people from other political parties, organisations, including non-political persons, are joining the UPPL.
He claimed that people of the region wanted a change of guard because of mis-governance and corruption by the Bodoland People's Front (BPF) for the past 15 years.
Boro added that his party would nominate candidates for the constituencies after the BTC election notification by the Election Commission.
Ferenga said he had joined the UPPL for implementation of the Bodo pact.
He said under the leadership of Boro, the UPPL would win the BTC elections and form the government.
Ferenga also said NDFB (S) head B. Saoraigwra could join the Hagrama Mohilary faction of the BPF.
NDFB (Progressive) leader Gobinda Basumatary who recently joined the UPPL said NDFB leaders Dhirendra Boro and B. Saoraigwra could join the BPF.