Naga groups 'agree in principle' to aid talks
The development assumes significance because the Centre is negotiating with both the groups which have had differences earlier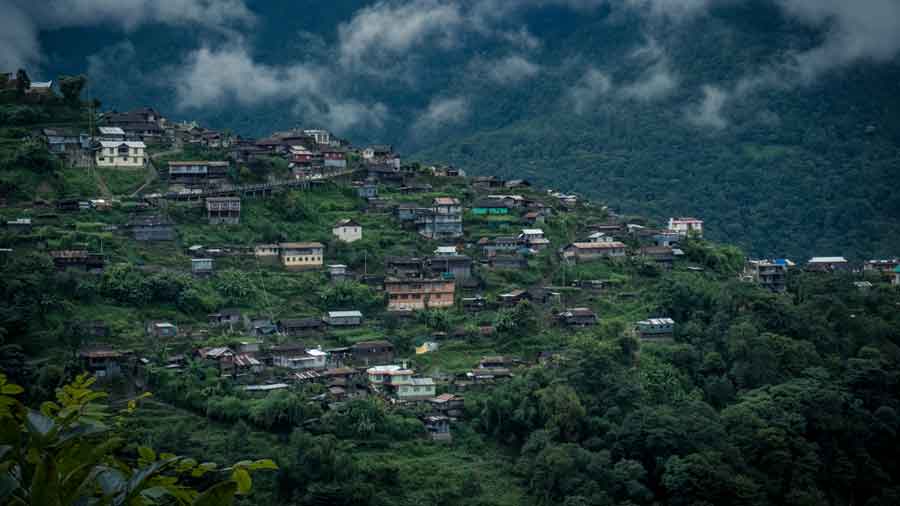 ---
|
Guwahati
|
Published 13.10.20, 01:40 AM
---
The Opposition Naga People's Front-constituted Political Affairs Mission to help facilitate the ongoing peace talks to resolve the Naga political issue has said that the National Socialist Council of Nagalim (I-M) and the Naga National Political Groups (NNPGs) have "agreed in principle" to come together and discuss across the table issues related to the peace process.
The development assumes significance because the Centre is negotiating with both the groups which have differences over a couple of issues related to the ongoing talks.
The NSCN (IM) had last week said it has made its stand "very loud and clear" during the ongoing talks that there "is no way forward" without finalising on Naga flag and constitution.
The NPF-PAM in a statement said their objective is to bring the NSCN (IM) and the NNPGs, made up of seven outfits, to a common understanding as both the groups are now engaged in negotiation with the Government of India for a political solution.
After withdrawing from the Joint Legislators Forum (JLF) on Naga political issue in August, the NPF constituted the PAM with the objective of "further strengthening" the ongoing talks between the Naga Nationalist Groups and the Government of India while continuing to play the role of an active facilitator on the Naga political issue.
The statement said the two sides have agreed in principle to come together and discuss across the table as proposed by the NPF-PAM in a separate meeting with both the groups.
The NPF-PAM said it will also reach out to all the other groups who are yet to join the peace process once tangible progress is made in its endeavour to bring the NSCN(IM) and the NNPGs to a certain level of understanding.
The recent trip of NPF-PAM members to Delhi has been quite encouraging they have been briefed by the Centre's representatives that the political dialogue has been put on track although there was "some hitch" for some time.
"The Collective Leadership of the NSCN (IM) has also conveyed that they would definitely keep their words by way of participating in the effort of the NPF-PAM to bring the NSCN (IM) and the 7 NNPGs to sit across the table," the statement said.
NPF-PAM will figure out the date and venue very soon in consultation with both NSCN (IM) and the NNPGs.
The NPF-PAM has had held a series of consultative meetings with the NSCN (IM), the NNPGs working committee, various Naga civil societies and also with authorities representing the Centre directly involved with the Naga negotiators.
During the course of interaction with various civil societies, it was reconfirmed that every Naga wanted an early solution while also noting that the past Agreement and Accord had taught us "enough lesson on how ample dissension had been brought into our Society instead of uniting our people" .