Gadkari to launch slew of projects in Arunachal
National Highway projects worth Rs 9,533 crore await his touch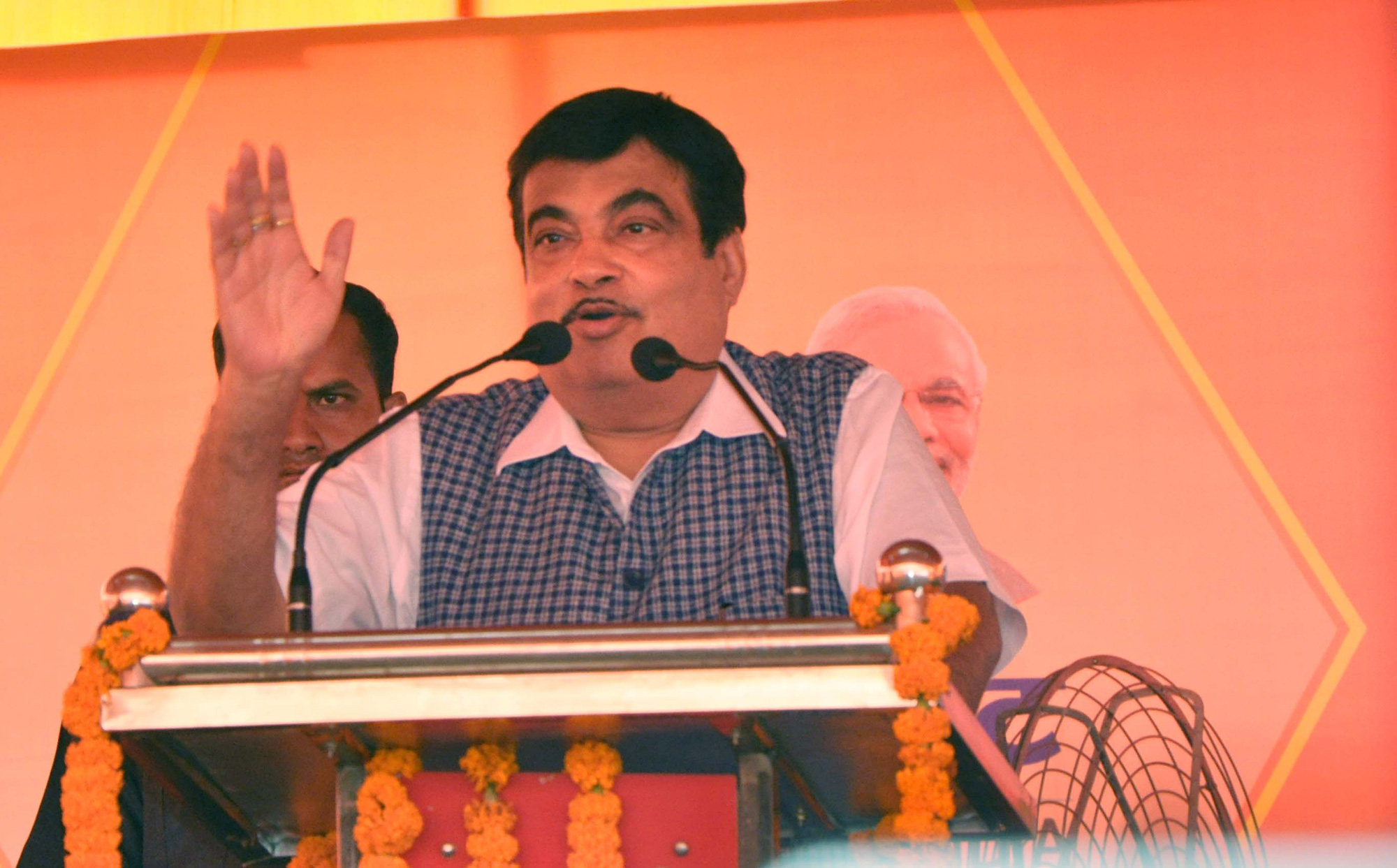 ---
|
Guwahati
|
Published 18.12.18, 07:39 PM
---
Nitin Gadkari, Union minister for road transport and highways, shipping and water resources, river development and Ganga rejuvenation, will inaugurate and lay the foundation of national highways projects worth Rs 9,533 crore at separate events in Roing and Ziro in Arunachal Pradesh on Thursday.
These projects will improve connectivity between Assam and Arunachal Pradesh and between district headquarters by reducing travel time and distance.
The projects will create new employment opportunities for people in the region and ensure socio-economic development. These projects are also of strategic importance to the nation.
The Centre and the Arunachal government have gone on an overdrive to expedite development projects in the frontier state which, sources said, was being done with an eye on the Lok Sabha and Assembly elections which are likely to be held simultaneously in April.
In the last Assembly election, the Congress won 42 of the 60 seats. Most of its MLAs, barring three, joined the People's Party of Arunachal (PPA) and then the BJP. The state now has a BJP-led government.
Accompanied by chief minister Pema Khandu and Union minister of state for home affairs Kiren Rijiju, Gadkari will inaugurate bridges across Dibang and Lohit river systems at Roing, including an approach road between Chowkham and Digaru. The total length of this project is 30.95km and the cost is Rs 1508.3 crore.
Gadkari will also inaugurate the two-lane, 25.14km Mahadevpur to Buri Dihing section of NH-52B, constructed at a cost of Rs 136.60 crore and 22.23km Bordumsa-Namchik section of NH-52B constructed at a cost of Rs 189.91 crore.
Gadkari will also lay the foundation of nearly 96.47km of national highway projects at a cost of Rs 2,114.82 crore in Roing.
These include two-laning of the 74.86m Roing-Hunli section of Hunli-Anini Road (National Highway 313) at a cost of Rs 1718.59 crore, two-laning of the 11.31km Hayuliang-Hawai Road section of National Highway 113 at Rs 256.66 crore and the 10.3km Hunli-Anini section of NH-313 at a cost of Rs 139.37 crore.
In Ziro, Gadkari will lay the foundation for 472km of national highways, costing Rs 583.92 crore.
These include the 26.12km Akajan-Likabali-Bame road at an estimated cost of Rs 374.73 crore, and six packages on Joram-Kolorlang Road on National Highway 713 for a total length of 94.39km and at a cost of Rs 1253.19 crore.
Gadkari will also relaunch a project for two-laning of 351.38km of Potin to Pangin section of NH-229 at a cost of Rs 3,956 crore.