Peasant body's unity call deadline
The cut-off comes a day after the announcement of the name and roadmap of the AASU and the AJYCP backed Assam Jatiya Parishad which has adopted 'Assam First, Always and Ever' as its guiding principle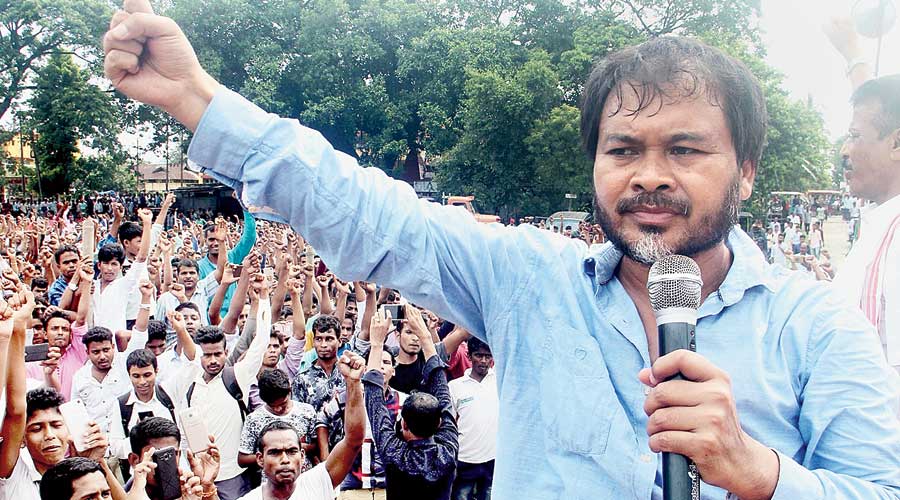 ---
|
Guwahati
|
Published 16.09.20, 01:25 AM
---
Peasant organisation Krishak Mukti Sangram Samiti (KMSS) has set a deadline of September 20 for the AASU, AJYCP and the AJP to respond to their appeal for a united fight by regional forces to oust the ruling BJP in the next year's Assembly polls.
The deadline comes a day after the announcement of the name and roadmap of the All Assam Students' Union (AASU) and the Assam Jatiyatabadi Yuba Chatra Parishad (AJYCP)-backed new regional political party — Assam Jatiya Parishad (AJP) which has adopted "Assam First, Always and Ever" as its guiding principle.
KMSS president Bhasco D. Saikia on Tuesday said they wish the AASU, AJYCP and the AJP well, but there was nothing to celebrate.
"We still are for a united fight under one party, one flag and one goal because we feel regional forces fighting separately will only help the BJP," Saikia said.
Even BJP rivals admit the ruling party is a formidable force and can be checked only if the anti-BJP votes are not divided.
The KMSS deadline was seen as its way of politely expressing its displeasure over the formation of the AJP if one goes by the tone and tenor of Saikia's appeal.
"Our appeal for a united fight by regional forces should not be seen as a weakness. We are reiterating our appeal because we want to strengthen regionalism, jatiyatabad.
We need to unite to not only defeat the BJP, but also the Congress and the AIUDF. We have appealed in the past and we are appealing today for the AASU, AJYCP and AJP to respond. We will wait till September 20 or else we will continue with our political activities," Saikia said.
KMSS has also announced a political party with its chief adviser Akhil Gogoi as the chief ministerial face. Akhil, however, has ruled himself out as the chief minister face, but is pushing for a united fight to save the Assamese community. Saikia said the KMSS has an open mind and feels every issue can be sorted out through negotiations.
AJYCP general secretary Palash Changmai told The Telegraph that they are also for a unification of regional forces, for a united fight.
"But political decisions will be taken by the AJP. They will decide. They will hold negotiations," a circumspect Changmai said.