King speaks up for Manipur polo ponies
Titular king Leishemba Sanajaoba urges chief minister N. Biren Singh to keep his promise to preserve the breed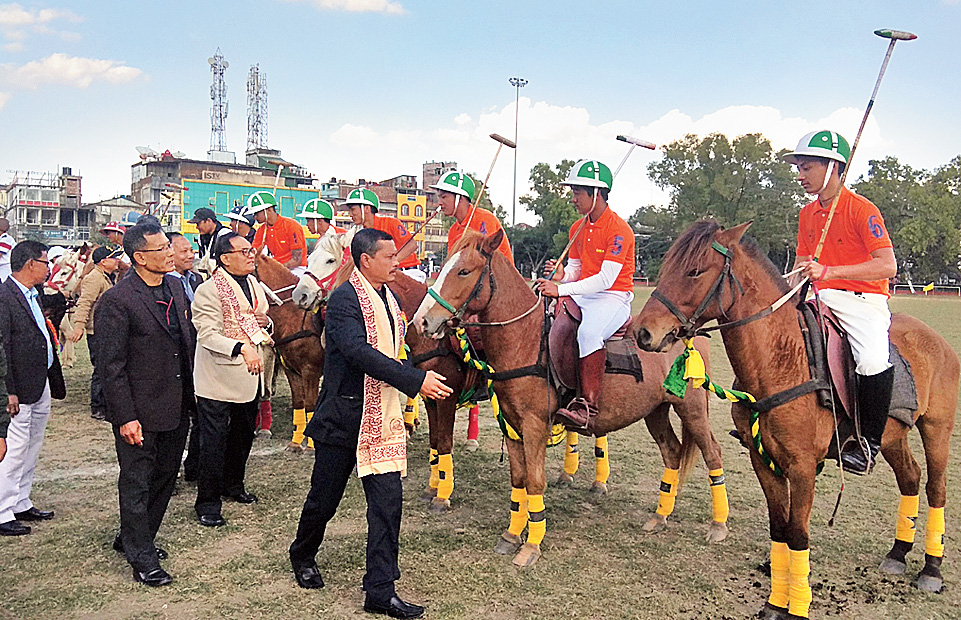 ---
|
Imphal
|
Published 28.12.18, 07:08 PM
---
Manipur's titular king Leishemba Sanajaoba urged chief minister N. Biren Singh to keep his promise to preserve Manipur ponies and complete the Marjing polo complex in Imphal East at the earliest.
Sanajaoba said this during the men and women's senior and junior boys polo tournament organised by the All Manipur Polo Association at Mapal Kangjeibung on Friday.
"The population of the pony is dwindling day by day without proper care and lack of grazing grounds. There is an urgent need to speed up the facilities at the earliest," he said.
The Marjing polo complex is spread across 23 acres over the Marjing hills in Imphal East while the grazing ground is only about four acres.
Sanajaoba said, "The pony is an integral part of Manipur's history. The ponies have served our forefathers during their battles some 2,000 years ago. They won the battles because of the ponies. So it is time for repayment."
"We can at least give them a proper grazing ground. Mapal Kangjeibung (outer polo ground) has gained popularity around the globe because of these ponies. It is time for us to give genuine thought towards its preservation and upkeep," he added.
Later, in the opening match of the under-16 boys category of the 2nd Junior Boys State Level Polo Tournament, K&MM Riding School (A) beat Thangmeiband Polo Club by 5-0 goals.
In the other match of the 14th Women's state level tournament, Thoubal District Polo Club thrashed Tentha Polo Club by 10-0 goals.