High Court of Tripura takes up death linked to video
The bench directed the South Tripura superintendent of police to 'supervise and guide' the investigation and the govt to immediately block the video clips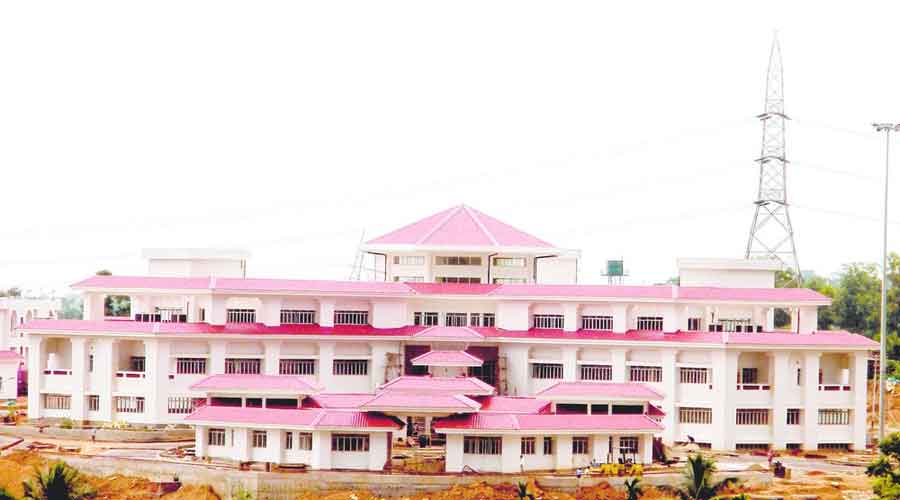 ---
Guwahati
|
Published 09.05.21, 12:20 AM
|
---
High Court of Tripura has taken suo motu cognisance of a married woman committing suicide by consuming poison on May 4 in south Tripura after a purported video of her in an "extremely intimate and compromising position with a man was shown" in public.
A bench of Chief Justice A.A. Kureshi and Justice S. Talapatra on Friday directed the South Tripura superintendent of police to "supervise and guide" the investigation and the government to immediately block the video clips which may be in circulation on social media.
The court had taken suo motu cognisance of the case on May 6 based on media reports of the "extremely disturbing news" published on May 5.
Seven persons, including four women, have been arrested till Friday in connection with the case following the intervention of the court.
"This suo motu public interest petition arises out of an unfortunate incident where one young married lady committed suicide on 04.05.2021 allegedly on account of extreme humiliation she was subjected to by some of the community members and residents of the village," the court said.
"It appears that the video clips of the deceased women shown in compromising position may be circulating on WhatsApp and other social media platforms. The respondents... shall ensure that all such circulations are blocked with immediate effect… he shall communicate these directions to the social media platform providers," the court added.
The video clip was shown in public comprising members from her village who it "appears" had gathered to discuss this issue, the court had said on Thursday.
After asking the government to provide details of the case and provide security to the affected family, the court had said on Thursday: "As if this much humiliation (public screening of the video) was not enough, going by the news reports, what followed was the grossest possible violation of human rights and extreme humiliation that any human being can be subjected to by fellow human beings through most barbaric acts perpetrated on her."
Unable to bear these insults and humiliation, the young lady committed suicide by consuming poison, the court said.
The state's advocate general said a formal FIR was registered on May 6 after the post-mortem report confirmed that the deceased had committed suicide.
"The FIR discloses commission of offences punishable under Sections 323, 354, 306 read with Section 34 of IPC. Statements of some of the relatives of the deceased girl have been recorded. The investigation is being carried out in full earnest and as directed by the Court the family members of the deceased woman are provided round the clock security," the court order said.
The IPC sections deal with voluntarily causing hurt (Section 323), using force to outrage the modesty of a woman (Section 354) and abetment of suicide (Section 306).
The next date of hearing is May 17.