Gloom pervades Sanaullah's village on Id
Murmurs of discontent among the villagers and family members were loud and visible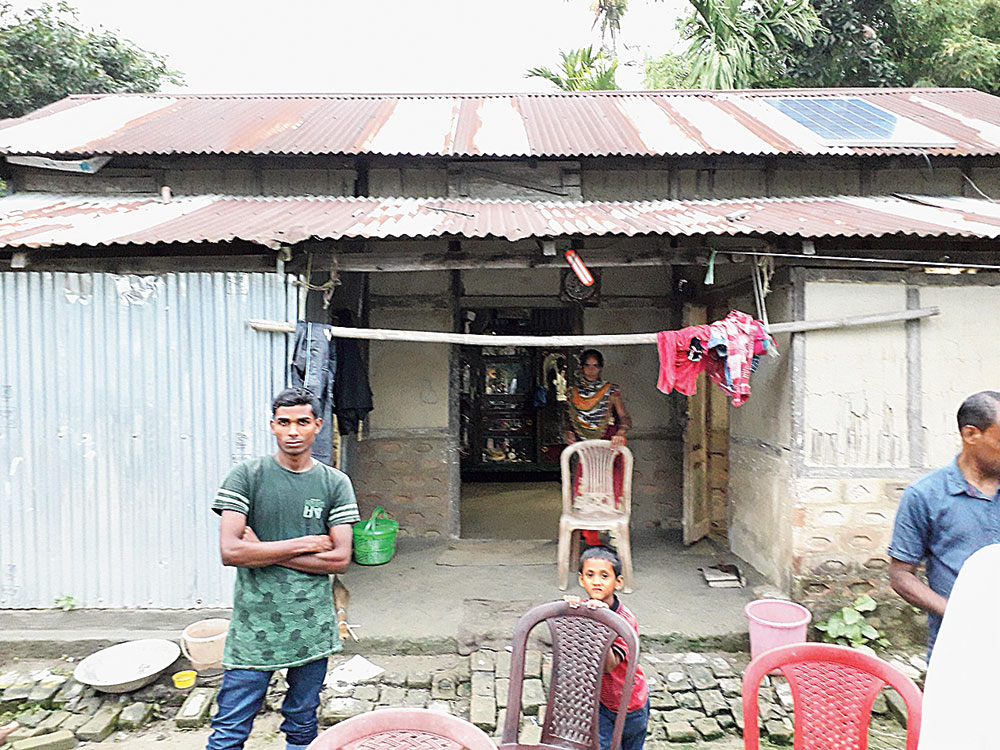 ---
|
Boko
|
Published 05.06.19, 06:42 PM
---
There was no fanfare on Id-ul-Fitr at the ancestral home of sub-honorary lieutenant and Kargil war veteran Md Sanaullah, who was declared a "foreigner" and shifted to the detention camp inside Goalpara district jail last week.
Murmurs of discontent among the villagers and family members were loud and visible. After all, Kalahikash has produced two sons who went on to serve the nation, dedicated their loyalty, brought pride to the village but both of them were branded "foreigners".
Sanaullah's cousin Ajmal Haque, a former junior commissioned officer in the army, was posted in Andhra Pradesh, Punjab, Arunachal Pradesh, Uttar Pradesh, Chandigarh and Guwahati. He, too, was declared a "foreigner" in 2017. The two cousins now await their fate.
As Sanaullah's case is now in Gauhati High Court with his legal team battling it out, Haque awaits the hearing at a National Register of Citizens (NRC) centre in Kamrup district on June 13.
"What should the two cousins do to prove they are Indians? Is it not enough that they served the nation as loyal soldiers? It is equally insulting and hurting that two brothers from the same family have received such disrespect from the state. How can we celebrate Id? We are horrified by the two cases. Just because their names and surnames do not tally with a common Assamese surname, they have declared foreigners," said Md Faizal Haque, another cousin of Sanaullah.
Kalahikash, according to Faizal, has around 1,000 households with 600 families. Sanaullah and Haque are the only ones from the village to serve in the army. Faizal said there could be 40 to 50 villagers who have been declared D (doubtful)-voters.
"In 2017, I was declared a foreigner but it was a case of mistaken identity. I was released by the foreigners tribunal but the border police said they didn't get the judgment copy. Then they filed another case. I am now waiting for June 13, the date of hearing. I am worried that my name may not be cleared. The state will play around. We were the only two from our village to join the army," said Haque.
Sanaullah is his aunt's son. He retired in 2016.
On the eve of Id, a group of citizens belonging to the Forum for Social Harmony visited the village. The team, besides offering solace to the family members of the two former armymen, also expressed their concern over retired soldiers being declared foreigners.
"There is an air of terror in the village. There was no sense of any celebration. The family is so shattered that they could not offer us a glass of water. If such fate befalls former soldiers of the Indian army, we can only imagine the plight of other people," a team member said.