Expert predicts rise in snake-bite cases in Assam
The number of snake bite cases is increasing because of deforestation, incessant rain and sudden rise in temperature.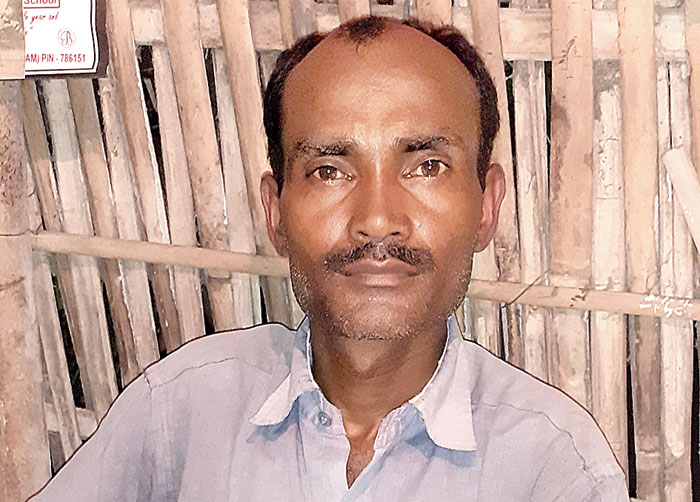 ---
---
Assam Snake Rescue Network's Tinsukia district convener Devajit Moran on Thursday said the number of snake bite cases is increasing in the state because of deforestation, incessant rain and sudden rise in temperature.
There were two such cases in the district this month.
Last fortnight, a green pit viper bit local journalist Nirmal Bora while he was working in his orchard. He was immediately taken to Doomdooma first referral unit and survived.
On August 28, contractor John Induvar was bitten by a monocled cobra while he was in his kitchen with his wife Maria.
"We took John to the doctor immediately and an anti-venom was administered, whi-ch saved his life," Maria said.
Moran, whose team has rescued more than 3,000 snakes in Upper Assam and neighbouring Arunachal Pradesh from residential buildings, told The Telegraph, "More snake-bite cases are to be expected in the state as the creatures are losing their habitat because of deforestation. A study by the Indian Institute of Remote Sensing under the Indian Space Research Organisation has predicted a depletion of 9,007 sq. km (2.94 per cent) of forests in parts of Assam and Arunachal Pradesh by 2028. Where will the snakes go? They will enter human habitats and the snake-animal conflict will rapidly grow. This loss of green cover because of timber smuggling, increasing human population and subsequent demand of land for cultivation is likely to influence not only adjoining Bhutan and Arunachal Pradesh but lower Assam as well. The study says Tinsukia is one of the highest deforested districts in the state. Snakes are forced to come out of their holes as it gets filled with floodwater following incessant rain which marooned the state's 30 of the 33 districts. Besides, there is also the scorching heat with temperatures soaring six to eight degrees above normal."
He said the government should take initiatives to solve problems related to snake bite cases as doctors say the existing polyvalent anti-venom serum, which may cause allergic reactions used for treatment, is produced from snake varieties that are not local inhabitants.