Demu train resumes on popular demand
Train service to be renewed between Dibrugarh town and Dangari from Monday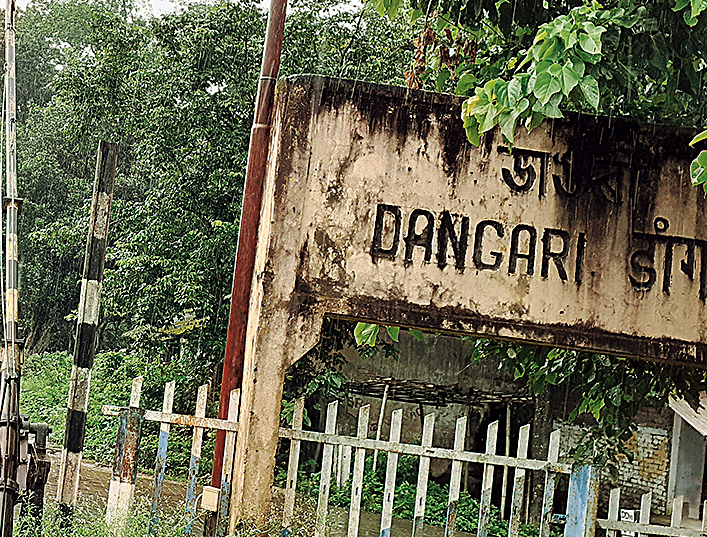 ---
---
North Frontier Railway's Tinsukia divisional railway manager Aashish Sharma on Sunday said the diesel electric multiple unit (Demu) train between Dibrugarh and Dangari will be started on Monday keeping in mind the inconveniences caused to commuters, patients and students, as reported by The Telegraph in an exclusive report (Call to start DEMU train service again) on June 30.
Sarma said, "Keeping in mind the inconveniences of passengers, we have decided to resume the service between Dibrugarh town and Dangari from Monday. We want to thank The Telegraph for bringing the matter to our notice."
Service of the 75911 Up New Tinsukia-Dangari Demu and the 75912 Down Dangari-New Tinsukia Demu was stopped in September 2018 for want of rakes.
The service was replaced by the 55911 and 55912 Tinsukia-Dangari passenger train.
Sarma said, "We felt the need for a Demu service in the Dibrugarh town-Dangari section and resumed the service by revising the existing service rake (links). It will run from Monday to Saturday and a travelling booking clerk will be available on board from Makum Junction to Dangari. It will stop at all stations, including halt stations. The train will depart Dibrugarh town at 10.40am and arrive Dangari at 2.10pm. It will then depart Dangari at 2.30pm and arrive Dibrugarh town at 5.45pm."
On Saturday and Sunday, a team of track supervisors, safety engineers, Government Railway Police, technicians, mechanics and railway superintendent visited the stretch from Tinsukia till Dangari and a trial engine was run up to Dangari. The branches of trees and bushes which might cause disruption were cleared and after a hundred per cent assurance, the train is now ready to run from Monday," he said.
"The Demu service between Tinsukia departing 5.10am and arriving Ledo at 6.30am and the Demu service between Tinsukia departing 5.20am and arriving at Dibrugarh town 6.40am will remain cancelled because of poor patronisation and operational problems in the morning."
Sarma said an announcement in Assamese at New Tinsukia Junction has been restarted which was stopped because of technical problems.