Facebook page throws light on 'corona warriors'
Netizens laud efforts of frontline staff in Assam's Goalpara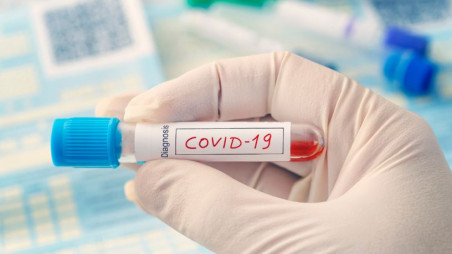 The page, Corona Warriors: Heroes of the Day, was created on Monday by the district administration.
(Shutterstock)
---
Goalpara
|
Published 09.04.20, 07:26 PM
|
---
A Facebook page created by the Goalpara district administration in lower Assam, containing stories of the frontline workers in the fight against Covid-19, has been widely appreciated by netizens.
The page, Corona Warriors: Heroes of the Day, was created on Monday by the district administration.
Already 1,000 users have liked, reacted, shared and lavished praise in their comments.
Since its inception, there have been daily uploads of untold stories of "brave soldiers" with photographs. The physical and emotional challenges being faced by them, while treating coronavirus patients, and being separated from their families and friends, are being brought to light by these stories.
On Wednesday, the daily upload mentioned about Dr Hrishikesh Kalita, "For Dr Kalita, engaged in the isolation wards for the positive COVID-19 Goalpara patients, it was a tough time to take teary farewell from his loving wife and parents to discharge duties. Specially heartrending was for him to stay away from his cute son who has just learnt to welcome him with the word 'P..A..P..A'. However, setting aside emotions, he is continuing his fight against coronavirus," the post read. At the time of filing this report, the post had been liked by 671 users and given 80 positive comments and the numbers are increasing every minute.
As many as 56 people shared the post, which was liked and commented by thousands of other users.
On Thursday, Kalita, whose personal quarantine begins after weeklong duty at the isolation ward, said: "Fear is that we don't know, whether we can go back to our families. However, our journey of duty and quarantine continues."
On Wednesday, the page also highlighted the services of Tulu Basfor, the lone cleaner engaged in the isolation wards.
"Despite being exposed to danger and vulnerable situation, he has relentlessly provided quality service and maintained cleanliness and hygiene in the isolation wards," the post said.
Arup Sarma, in-charge of the district-level coronavirus monitoring cell, Ashrumoni Malakar, district development commissioner, Dr Ujjal Kumar Sarma, surveillance officer, Dr Monikuntala Choudhury, in-charge superintendent of Goalpara civil hospital and staff nurse Poppy Chanda are some of the other "warriors" whose duties and activities have been highlighted on the page and hugely appreciated.
Deputy commissioner Varnali Deka, whose brainchild the page was, expressed gratitude for the unprecedented response and appreciation from the netizens.