BBCI clinical services suspended for 3 days
Emergency care to continue; Lives of cancer patients at stake according to doctors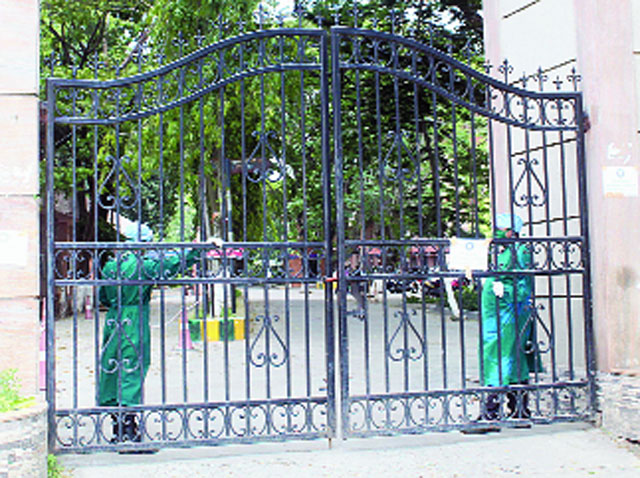 ---
|
Guwahati
|
Published 11.05.20, 07:14 PM
---
The B. Borooah Cancer Institute (BBCI) authorities on Monday said following the stigma and paranoia among the people for Covid-19, hospital staff residing in various localities of the city and adjoining areas were facing harassment from the people, landlords and housing societies.

A relative of the staff working at BBCI here posthumously tested positive for Covid-19 last week. After that, the hospital staff quarters where the girl had stayed was declared a containment zone by the district administration and 17 primary contacts of the patient residing outside the containment zone, including family members, were immediately sent into quarantine.
"The neighbours are harassing us as if we have tested positive for the virus only because we work at a hospital," an employee of the hospital said. "We are risking our and our family members' lives for such people. They don't take precautions, beat up healthcare workers when anything goes against their wish, harass us and our families. A photograph about locking the house of healthcare worker by locals, posted on social media, is depressing. I feel so bad about the family," another staff of the hospital said.
A counsellor under the department of preventive oncology said: "I was on the triage duty of screening from April 24 to May 2 and now people are harassing me for the Covid-19 report. Even my landlord and the villagers in my village in Udalguri district are asking for the report."
A helper in the radiology department was also locked out by people of his locality.
Clinical services of the hospital have been suspended for three days, except emergency care.
The 82 samples of staff of the BBCI, including doctors, nurses, and cleaners, were taken for Covid-19 testing and to the relief of staff and patient the results of all were negative.
Assam chief minister Sarbananda Sonowal spoke to Dr Amal Chandra Kataki, the director of BBCI, and assured him of all possible help to the institute and asked the institute's employees to keep their morale high at this juncture.
Dr Manigreeva Krishnatreya, the medical officer at BBCI, said Covid-19 in 97 per cent cases will not kill a person, but cancer surely will if not treated.
"If there is complete disruption in clinical services at BBCI, many cancer patients will die due to the lack of treatment. Blood of these unfortunate cancer patients will be on the hands of those people who are stigmatising the frontline health workers and doctors, and not allowing their travel from home to hospital," said Krishnatreya.
A hospital statement released on Monday said , "It was also seen that in many places staff of the institute who were not even remotely came in contact with the primary contacts were forced into home quarantine by gaon panchayat and local health authorities, which is an unscientific and unethical thing."