BJP sweeps Tiwa council polls
The saffron party won 34 of the 36 seats with Asom Gana Parishad and Congress winning a seat each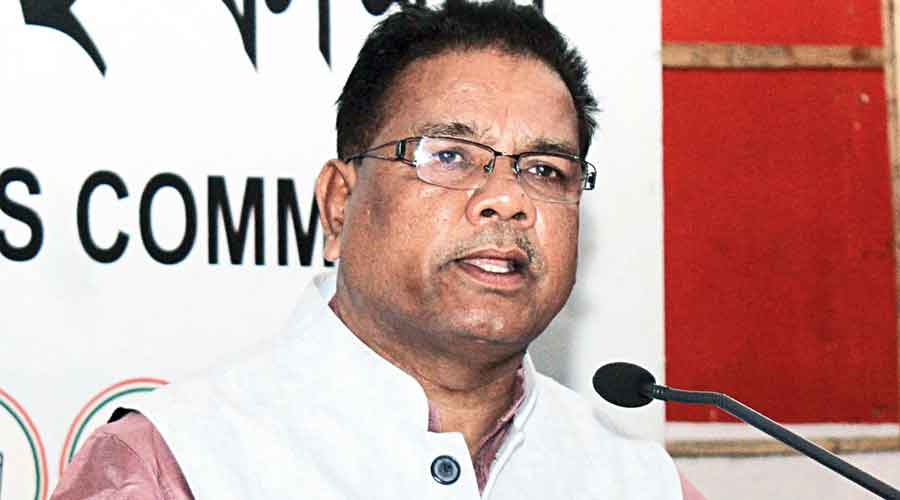 If that were not enough, Bithika Baruah, a PCC secretary, resigned on Saturday, accusing PCC president Ripun Bora of misconduct
File picture
---
Guwahati
|
Published 20.12.20, 03:14 AM
|
---
The ruling Bharatiya Janata Party (BJP) on Saturday swept the Tiwa Autonomous Council (TAC) elections in Assam but the outcome once again established the free fall of the Congress, which could manage only a lone seat.
The BJP has won 34 of the 36 seats with Asom Gana Parishad (AGP) and Congress winning a seat each in the polls held on Friday. The council is spread over four central Assam districts — Nagaon, Morigaon, Hojai and Kamrup Metropolitan districts.
This is the BJP's second victory in a week after having taken over the Bodoland Territiorial Council, spread over four lower Assam districts, through a post-poll coalition with the United people's Liberal Party and the Gana Suraksha Party.
While the BJP's electoral prospects for next year's state elections continue to soar, the Congress continues to grapple with loss and erosion in its rank with two sitting MLAs — Ajanta Neog and Roselina Tirkey — likely to join the BJP very soon.
If that were not enough, Bithika Baruah, a PCC secretary, resigned on Saturday, accusing PCC president Ripun Bora of misconduct. In her resignation letter to AICC general secretary in-charge of Assam, Jitendra Singh, Baruah has said the party is "not safe" under Bora.
Singh cancelled his two-day visit to Guwahati from Sunday two days ago but sources said it could be linked to the developments surrounding Neog and Tirkey.
The AICC on Saturday appointed three secretaries attached to Jitendra Singh in the poll-bound state. They are Anirudh Singh, MLA, Vikas Upadhyay, MLA and Prithviraj Prabhakar Sathe.
Aitting party MLA Rupjyoti Kurmi said they hoped to get a new state leader to lead the fight in the state polls.
"These are tough and testing times for the party. We are losing polls after polls, losing MLAs and now this misconduct charge against our president. The party leadership should get to the bottom of these developments and take corrective measures," a PCC insider said, reflecting the overall mood in the state unit.
In the last polls in 2015, the Congress had won 17 and BJP three seats. However, the Congress members shifted allegiance to the BJP after it came to power in 2016. BJP state president Ranjeet Kumar Dass thanked the voters of reposing faith in the party. State minister Pijush Hazarika said the outcome suggests the party will win all seats in central Assam in the state polls.