BBCI decries virus stigma
Hospital staff and patients facing harassment from neighbours, landlords and housing societies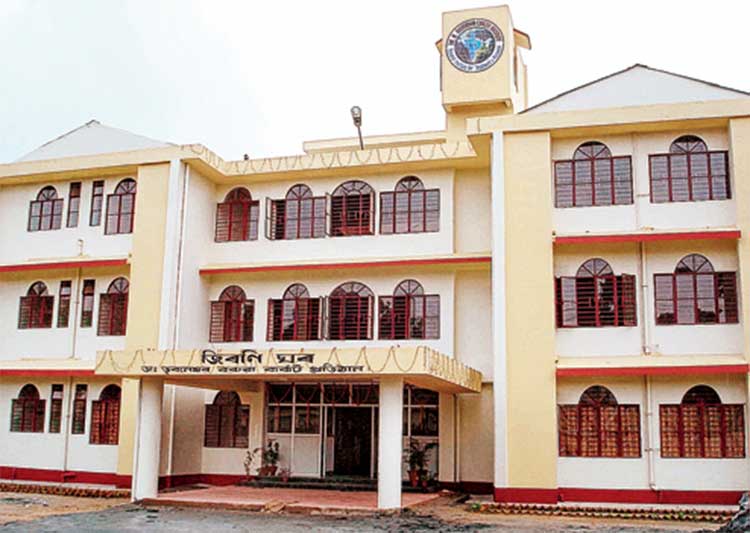 ---
|
Guwahati
|
Published 16.05.20, 07:57 PM
---
The Dr B. Borooah Cancer Institute (BBCI) here on Saturday said cancer patients coming to the hospital were facing harassment in their neighbourhood because of Covid-19 stigma and requested the authorities to take up the matter.
This is the second time this week that the BBCI has come up with the complaint of harassment. On Monday, it had said hospital staff residing in the city and its outskirts were facing harassment from neighbours, landlords and housing societies, given the Covid-19 paranoia and stigma among the people. A relative of a staff working at the BBCI had posthumously tested positive for Covid-19 last week.
"It has come to the attention of the authorities at Dr B. Borooah Cancer Institute, Guwahati, that cancer patients who come to the hospital for treatment and check-up are facing psychological harassment from neighbours and people of their respective localities," a hospital statement released on Saturday said.
The hospital opened its services for patients already undergoing treatment on May 11 and on an average 250-300 patients have visited the hospital daily since then.
BBCI director Dr Amal Chandra Kataki said the stigma followed by psychological harassment is unscientific and unethical. "Cancer patients are emotionally fragile due to the nature of their illness and to subject them to further psychological harassment will lower their strength to fight their disease, which is far more dangerous than Covid-19. One must understand that people afflicted with Covid-19 are now recovering without treatment in most cases. So, the excessive fear about Covid-19 among the public is unfounded," he said.
Kataki said this Covid-19 pandemic has shown the best amongst us but also exposed the worst in us.
"The World Health Organization (WHO) has noted that people around the world will have to learn to live with the virus. Sadly, many BBCI staff are also facing such harassment. Yet they continue to serve cancer patients. The management of BBCI would request the authorities concerned to take up this matter and do the needful," he added.
WHO had noted in a report in April that in 11 countries there were 35 reports of serious attacks on healthcare workers, mostly due to people's excessive reaction, rumours and vested interests.
BBCI medical officer Dr Manigreeva Krishnatreya said cancer patients or their attendants were not primary or secondary contacts of the deceased Covid-19 patient detected at BBCI staff quarters.
"Furthermore, samples of 82 primary contacts of the Covid-19 deceased patient have tested negative. So, it is rumour or hearsay to think that cancer patients or their attendants will infect anyone coming in contact with them in their respective localities. Some cancer patients undergoing treatment at the BBCI are reluctant to go back to their villages for fear of social isolation," he added.