Assam's Maijan tea fetches Rs 70500
ACIL, which was incorporated by the Royal Charter of the British Empire, 1839, is the world's oldest tea company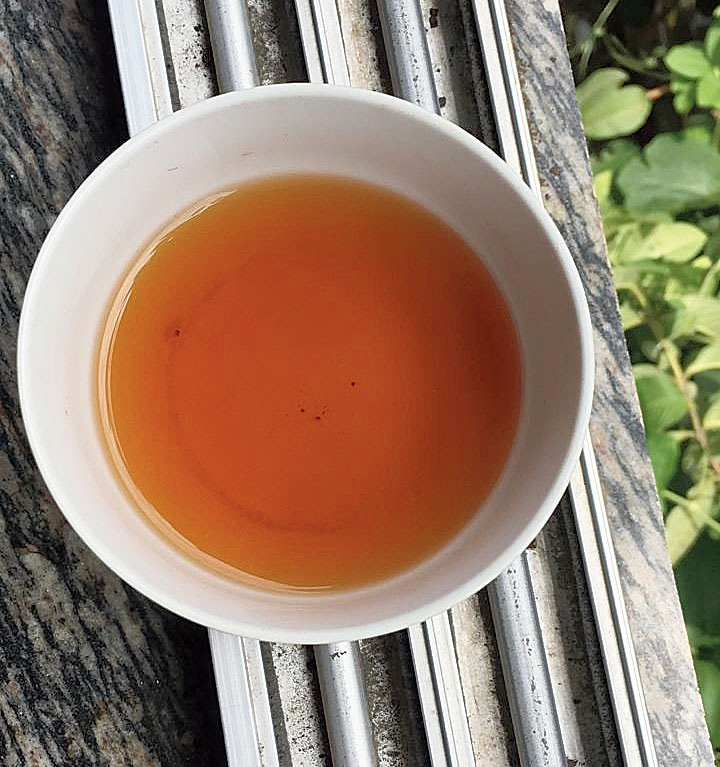 ---
|
Guwahati
|
Published 31.07.19, 07:25 PM
---
Assam tea struck gold at the Guwahati auctions for the second consecutive day on Wednesday, fetching Rs 70,501 for a kilogram.
Two kg of Golden Tips from Maijan garden in Upper Assam's Dibrugarh district was sold by Parcon (India) Pvt Ltd to Ramesh Mundhra of Guwahati-based Mundhra Tea Company for their clients Steven Plaizier of Belgium, who has a tea boutique, and Namhah Marketing, a Guwahati-based online tea store.
On Tuesday, Gold Special tea of Manohari garden, also in Dibrugarh, had fetched Rs 50,000 a kg. Last year's record was Rs 40,000 a kg. The teas are fetching higher prices at the auctions this year as the bidding cap has been relaxed to Rs 75,000.
"Maijan Golden Tips is a specially hand-plucked second flush produce which represents the true character of premium Upper Assam tea. It has a unique golden liquor. The unique inherent character of Maijan orthodox tea comes from stress induction in the root zone due to the plantations remaining submerged periodically under the back waters of the Brahmaputra which flows close to the tea estate," Vijay Singh Panwar, acting chief operating officer of Assam Company India Limited (ACIL), which owns Maijan, told The Telegraph.
ACIL, which was incorporated by the Royal Charter of the British Empire, 1839, is the world's oldest tea company.
Maijan, which fetched the highest price in auctions in the country, has been a victim of floods and erosion. "The 680-hectare garden has been reduced to 390 hectares now because of floods, erosion and changes in the course of the Brahmaputra," Panwar said.
Planted in 1869, the garden produces five-and-a-half lakh kgs of tea annually. Sprawled along the banks of the Brahmaputra, it is known for its chunky tips and creamy liquors. The Maijan leaf possesses an unusual sheen.
ACIL director Sanjay Jain said, "Top quality remains the focus of our company and reflects the vision of our chairman, B.R. Shetty of BRS Ventures. Today, when the industry is at the threshold of survival, it becomes imperative that it focuses on production of good quality teas, which will entice people to consume tea which will eventually lead to higher demand and increase in the per capita consumption of Indian tea from the present 750 gm per consumer (one of the lowest in the world)."
"Assam Company endeavours to take the lead in the specialty segment and is planning to produce and offer large quantities of specialty teas globally. International tea marketers are in consultation and marketing and branding strategies are being developed," he added.
Surajit Phukan, executive director of Parcon (India) Pvt Ltd, said while Darjeeling tea is known as the champagne of teas, speciality teas from Assam is a lesser known and rare commodity. However, there are connoisseurs around the world and in India who are willing to pay a hefty premium for Assam Golden Tips.
"Maijan orthodox was produced during the second flush this season. This tippy tea has a nice floral nose and a mellow rounded cup which leaves a lingering after taste. It is truly a rare tea," Phukan said.
Parcon is the second largest tea broker in north India, selling close to 100 million kg annually.
Dinesh Bihani, secretary of Guwahati Tea Auction Buyers Association, said, "It is unbelievable that Maijan Golden Tips has been sold for Rs 70,501, creating a world record for any public auction. It shows that buyers are willing to buy good quality tea at any price," he said.