14 species under 'threat'
Assam State Biodiversity Board states species having a threat perception based on the IUCN Red List of Threatened Species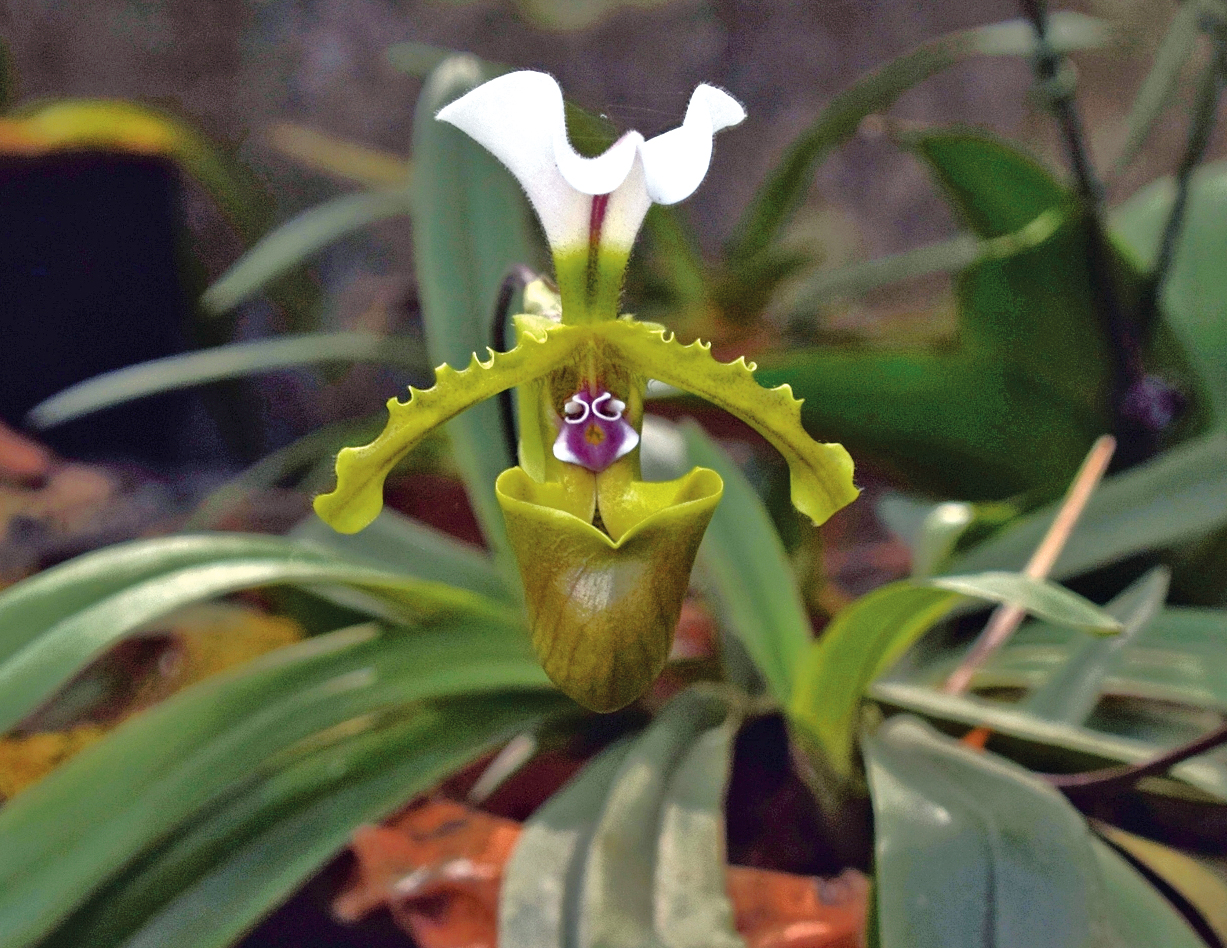 Lady's slipper orchid
The Telegraph file picture
---
Guwahati
|
Published 23.12.18, 09:49 PM
|
---
Assam now has its own "threatened species" list of 14 species, comprising seven plant and seven animals.
The list has been prepared by the Assam State Biodiversity Board under Section 38 of the Biological Diversity Act 2002, for the state of Assam.
The seven plant species are Cathcart's Magnolia, Griffith's Magnolia, Magnolia, siya nahar, lady's slipper orchid, Lanceleaf Vatica and cycas.
The animal species are red-headed vulture, Assamese day gecko, tokay gecko, black soft-shelled turtle, narrow-headed soft-shelled turtle, elongated tortoise and brown tortoise.
Of the 14 species, 12 are listed in the Schedule 4 of the Wildlife (Protection) Act.
A board official said the list includes species that have a threat perception based on the IUCN Red List of Threatened Species (which can be accessed at www.iucnredlist.org), but are not strongly protected under the Wildlife (Protection) Act.
The people's perceptions of threat for these species have also been taken into account in preparing this list.
"Species such as gecko have been added to the list based on media reports and people's perception, as the species was facing a threat because of hunting, though studies on population estimation of the species in the wild are not available," the official said.
The board said the collection of the species of plants and animals mentioned in the threatened list is prohibited, except with the approval of the board.
Permission to collect these species might be applied for only for scientific research, herbariums and museum of scientific and academic institutions, propagation and any scientific investigation.
Under Section 38 of the Biological Diversity Act 2002, the Centre, in consultation with the state government, may from time to time notify any species that is on the verge of extinction or likely to become extinct in the near future, as a "threatened species".
It can prohibit or regulate collection for any purpose and take appropriate steps to rehabilitate and preserve those species.
The board in 2016 had recommended development of a protocol for declaration of "threatened species" of the state as directed by the Union ministry of environment, forests and climate change.
According to the protocol, a preliminary list of five plants and 30 animal species was prepared based on media reports, people's perception and scientific publications. The list was advertised in local newspapers and on the website, inviting opinions comments or objections, if any, from eminent citizens and scientific communities, within a time frame of a month on September 2016.
Based on the comments and suggestions, the list was finalised and submitted to the government for forwarding to the Union forest ministry for notification as "threatened species of Assam".
The board said once such species are brought under the fold of the act by declaring them as "threatened species", protection of these species against illegal access and trade will become possible.