Assam schools bear the brunt of floods
2,278 elementary schools and 306 secondary schools damaged by floods in the state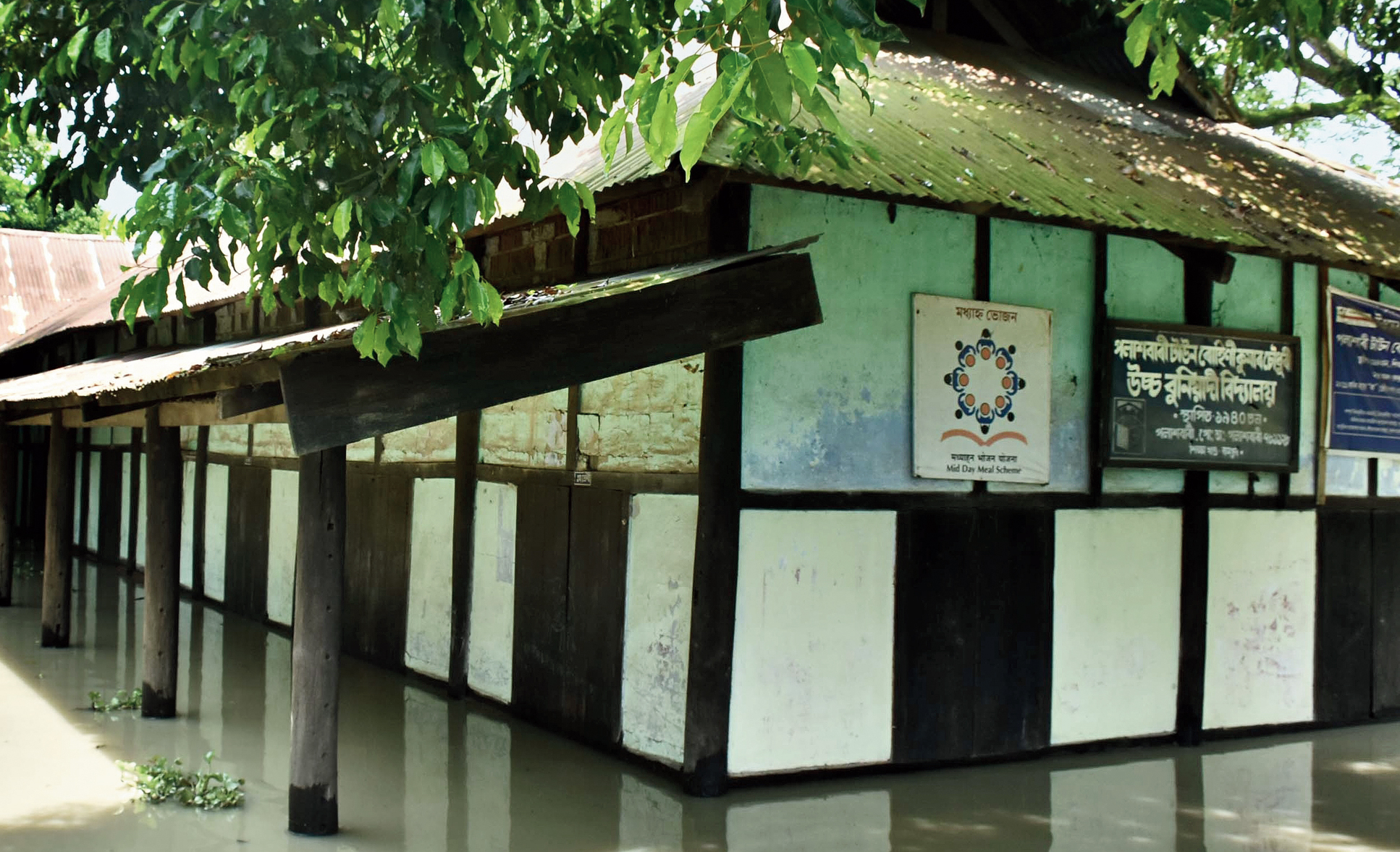 ---
|
Guwahati
|
Published 21.07.19, 09:15 PM
---
The ongoing wave of floods in Assam has damaged 2,278 elementary schools and 306 secondary schools in the state, forcing the education department to spend extra hours to make them ready for resumption of classes after summer vacation.
A senior education department official said the school suffered from damages of various kinds, from a broken wall to damaged computers, desks and benches.
"Most damages have been reported from the lower Assam districts like Dhubri and Barpeta," he said.
He added that data collection was on to have a clear picture of the actual damage.
Classes in schools in the state will resume from August 1 after a month-long summer vacation.
Although floodwaters are receding in the state, many schools are still under water.
Schools located on higher land have been converted to shelters or relief camps for the flood affected people and livestock.
Assam finance minister Himanta Biswa Sarma, in a review meeting a few days ago, had asked all departments, including education, to submit the damage reports so that the affected schools can be compensated through the revenue and disaster management department.
An elementary school is eligible for compensation for any natural disaster up to Rs 1.5 lakh of from the state disaster response fund. The secondary schools are not eligible for the compensation.
In the lower Assam districts, many school authorities did not get enough time to shift even essential item like computers. A senior official of the education department of Dhubri district said, "Many schools reported damage to walls, computers and floors."
Of the 162 secondary schools in Dhubri district, around 110 were submerged in water.
"Floodwaters are receding but many schools are still under water," he said, adding that siltation will be a major cause of concern for some schools.
The state higher education department has also received reports from over 20 colleges.