Assam government employees protest against new pension policy
Under the old scheme, an employee gets at least Rs 12,000 a month and those who have completed 25 years in service 50 per cent of basic plus other allowances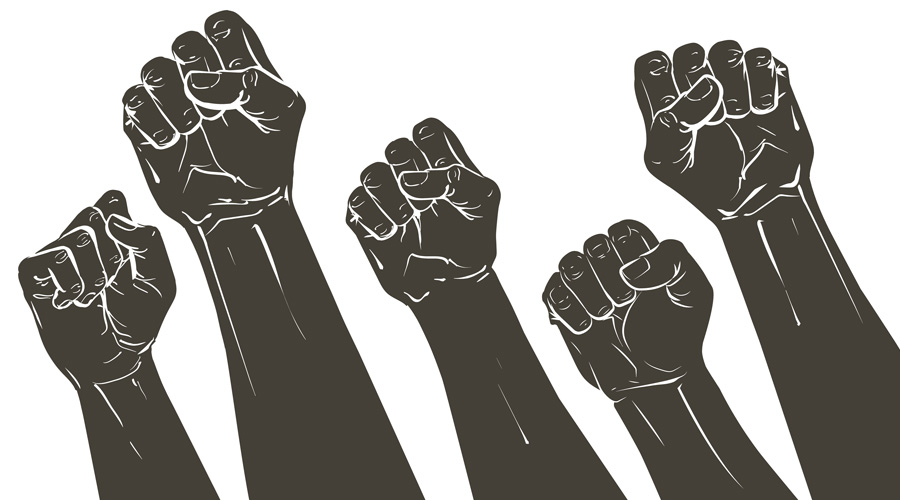 Representational image.
Shutterstock
---
Guwahati
|
Published 23.08.22, 12:08 AM
|
---
The Assam government employees who are under the new pension scheme staged a statewide protest on Monday, piling pressure on Dispur to follow the examples of non-BJP states like Jharkhand, Rajasthan, Chhattisgarh and Punjab of reverting to the "secured and employee-friendly" old pension policy.
The protest was held by the All Assam Govt. NPS Employees' Association, which has around 2.38 lakh members, including teachers, officials, employees, police personnel, doctors and nurses.
Functioning of government offices, schools, colleges, universities was affected but those involved in emergency services like healthcare and policing extended support by wearing black badges, the association president Achyutananda Hazarika told The Telegraph.
The trigger for the protest has been the meagre pension retired staff are getting under the NPS which is applicable to those who were appointed after February 1, 2005. The NPS came into effect in 2009.
So far around 7,500 employees have retired and they are getting below Rs 1,200 and others a maximum Rs 2,800 a month, which has made their future and survival uncertain, the association said.
However, under the old pension scheme, an employee gets at least Rs 12,000 a month and those who have completed 25 years in service 50 per cent of basic plus other allowances.
"Therefore, all officers, employees, teachers, police personnel of the state under the NPS demonstrated and demanded before the government in one voice to restore the old pension system for all of them. This is the beginning of a big agitation programme. Next month we are planning a padayatra in Guwahati with at least 50,000 employees. The government should take our protest seriously in the greater interest of the employees and the state," Hazarika said.
He pointed out that the Assam government should revert to the old system just like Rajasthan, Chhattisgarh, Jharkhand and Punjab.
Hazarika said the government has contributed around Rs 9,900 crore to the NPS since 2009.
"We feel the government should instead revert to the old system so that employees could get an assured amount every month. If the government reverts to the old policy, not only it will help the employees live in peace but also help the state's economy," Hazarika said.
He cited the examples of the 7,500 retired employees under the NPS. "They are hardly contributing to the local economy. Their number will only grow if the NPS is not rolled back, there will be no money to spend and as a result the local economy will suffer impeding the state's overall growth," Hazarika said.