Anti-CAA hope in farm retreat
KMSS sources said the outfit would make it a part of its protest against rising prices on November 26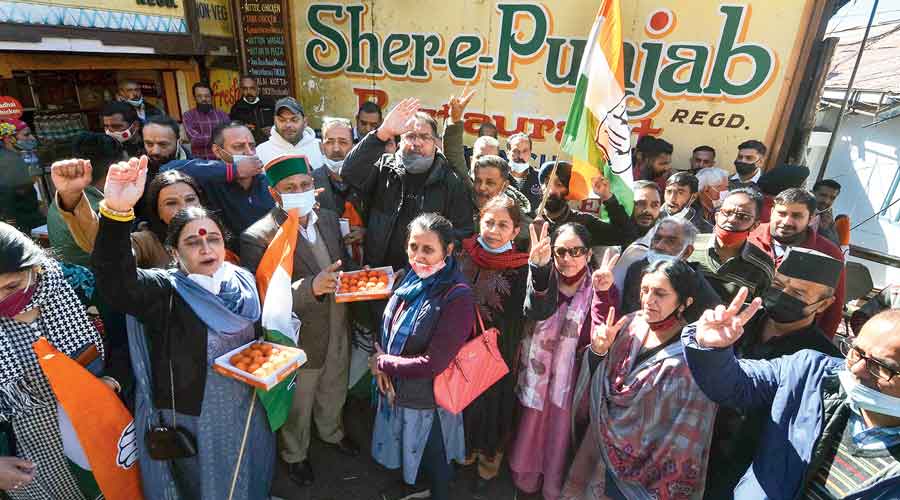 ---
Guwahati
|
Published 21.11.21, 03:05 AM
|
---
Prime Minister Narendra Modi's announcement on Friday to roll back the three contentious farm laws has given a fresh lease of hope to those protesting against the Centre's Citizenship Amendment Act (CAA) in the Northeast.
The CAA, passed by Parliament in December 2019 and notified by the Modi government in January 2020, has been widely opposed in the region due to the fear of large-scale influx from Bangladesh, always a touchy issue in Assam and the rest of the Northeast.
The reaction of the anti-CAA brigade, which includes the Krishak Mukti Sangram Samiti (KMSS), All Assam Students' Union (AASU) and the Co-ordination committee against CAA (CCACAA), to Modi's decision to repeal the farm laws suggested that the movement seeking the withdrawal of the citizenship legislation, which had lost momentum due to the Covid-19 pandemic, could soon see a revival.
A senior member of the KMSS students' wing, Pranjal Kalita, said the development had filled them with hope to launch a united and sustained campaign.
"There is a lot to learn from the successful farmers' agitation continuing since last year. It is a historic victory. It shows that central legislation can be withdrawn. It shows that a sustained and united approach can yield results. We appeal to the people of Assam and the regional forces to join hands to make our protests effective so that we can one day get the CAA repealed," Kalita said.
KMSS sources said the outfit would make the CAA a part of its protest against rising prices on November 26.
Welcoming the Centre's decision to repeal the three "anti-farmer and pro-corporate laws", the CCACAA hoped the Centre would extend a "similar gesture" in case of the CAA as it too was a law against which the people of the country, more particularly those in the Northeast, had risen in protest.
"Five young people died in police firing on December 12, 2019, in Assam while protesting against the CAA. We are committed to intensifying our struggle against the citizenship act and will draw our agitation programme accordingly. The announcement (on the farm laws) has given us hope to continue our fight," Deben Tamuly, chief coordinator of the CCACAA, told The Telegraph.
As in 2020, the committee plans to observe the second anniversary of the enactment of the CAA on December 12 at the Lakhidhar Bora Kshetra in Guwahati, Tamuly said.
Dipanka Nath, president of AASU that spearheaded the Assam Agitation, said they demanded the repeal of the law and that they would continue with their movement.
Those opposed to the law believe that it is against the 1985 Assam Accord, signed after the six-year-long Assam Agitation against influx. The accord had fixed March 24, 1971, as the cut-off for the detection and deportation of foreigners illegally staying in Assam.
Ajit Kumar Bhuyan, journalist turned Rajya Sabha MP from Assam, tweeted: "Determined protest by farmers for over a year compelled Modi Govt to repeal the anti-farmer farm laws. This is a victory of protests, protests backed by determination. It's time Central Govt realise their another mistake and repeal CAA as well."