Arunachal Pradesh folktales travel to Rajasthan
About five to six stories from the book 'Uiimok' are being shortlisted by the NCERT and will be included as part of Hindi textbooks of upper primary classes (V to VIII) in government schools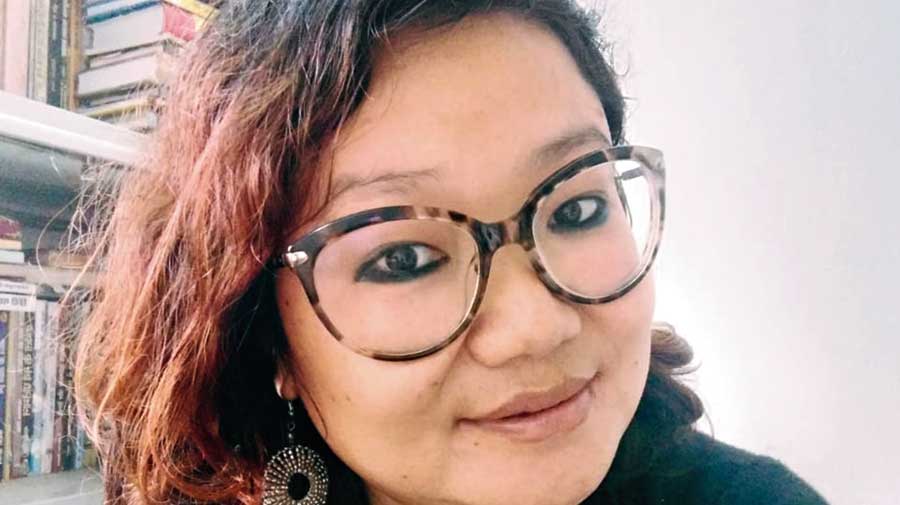 Author Jamuna Bini
Sourced by The Telegraph
---
Guwahati
|
Published 18.09.20, 01:05 AM
|
---
Folktales of the Nyishi community of Arunachal Pradesh will soon feature in the curriculum of government schools in Rajasthan.
Arunachal Pradesh chief minister Pema Khandu shared the development through a tweet with pictures of author Jamuna Bini and cover of the book, Uiimok, a collection of 21 Nyishi folktales in Hindi.
About five to six folktales from this book are being shortlisted by the National Council of Educational Research and Training (NCERT) and will be included as part of Hindi textbooks of upper primary classes (V to VIII) in Rajasthan government schools, Bini told The Telegraph.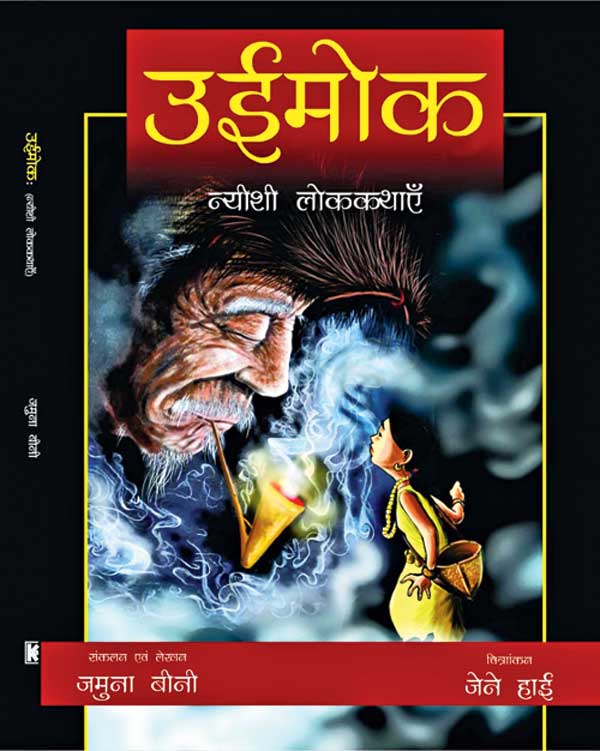 Khandu tweeted on September 13: "Happy to know that folktales from Nyishi tribe of Arunachal from the book 'Uiimok' will be introduced in Rajasthan's govt schools under #EkBharatShreshthaBharat. Thank you Dr Jamuna Bini, author of this Hindi book for sharing us this wonderful news."
Khandu, who tested positive for Covid-19 on Tuesday, has tagged the Prime Minister's Office and the ministry of culture in his tweet, which has received over 200 retweets, over 1.9k likes and over 38k views.
Bini, an assistant professor of Hindi at Rajiv Gandhi University in Itanagar, said it was a great honour and an encouragement to share the "stories of our land with the world".
A senior NCERT official contacted her early this year seeking her "consent" to include some of her stories for the upper primary classes in Rajasthan. Uiimok was published and released by Indira Gandhi Rashtriya Manav Sangrahalaya during the Tribal Litfest held in Bhopal last November. Located in Bhopal, the Sangrahalaya is one of the largest and leading anthropological museums in India under the ministry of culture.
"It is also a befitting tribute to my ancestors and all Nyishi elders who have passed on these folktales generation after generation. I just documented these tales. I would also like to thank the illustrator (Jene Hai) of my book Uiimok. All 21 tales carry an illustration for the right visual effect," Bini, who belongs to the Nyishi community, said.
Uiimok, according to Bini, means the land of the dead. "It is the first story in the book. We Nyishis believe in life after death. It is a touching story of a girl who chases the soul of her dead father. The book was well received in the Hindi belt where talks and symposium were also held on the book. One thing I have realised is that despite being a multi-cultural and multilingual country, our soul is one," she said.
Referring to two instances about the oneness, Bini said, "Nyishis don't hunt tigers as we consider them as our brothers. A tribe in Sikkim shares the same belief. There is a tale about why crows are black in Nyishi. There is a similar tale in the Bhojpuri belt. This all proves how similar we are despite our diversities."
Of the 26 major tribes and 100 sub-tribes in the frontier state, the Nyishis are the leading tribe according to population. The lingua franca of the state is Hindi because of the massive army presence and the inflow of labour and traders from the Hindi heartland after the1962 Chinese incursion.
Bini's literary offerings in Hindi and mother tongue Nyishi have been translated into many Indian languages, including Santhali, Assamese, Malayalam, Punjabi, Rajasthani, and even in Turkish. Her poems are included in the MA curriculum of Allahabad University.
The recent honour, Bini said, has only made her "more determined" to write more about her land.