Arunachal Internet bar to curb cheating
There will be two papers of three hours duration on Sunday, from 9am to noon and from 1pm to 4pm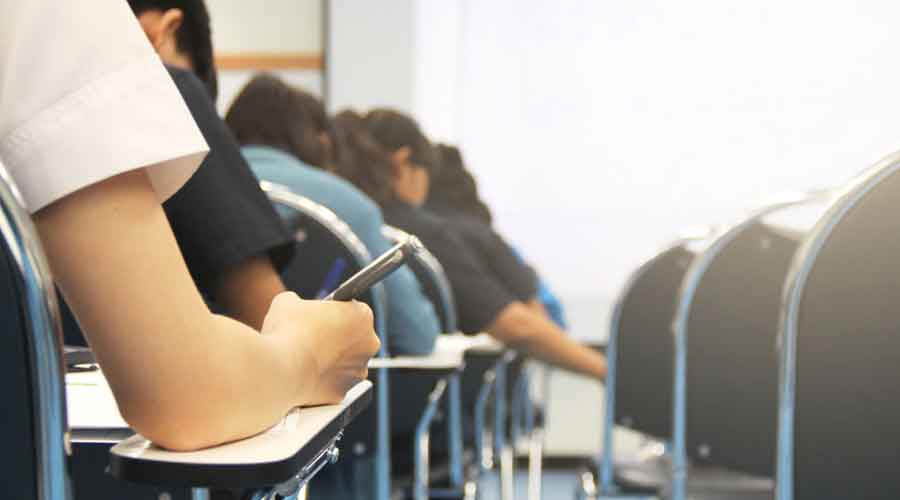 ---
Guwahati
|
Published 30.10.20, 11:05 PM
|
---
The Arunachal Pr­a­desh government will temporarily suspend Internet ser­vices in 15 out of its 25 districts to "check" any possible online malpractices during the state civil services exam on Sunday.
The Arunachal Pradesh Pu­blic Service Combined Co­mpetitive (Prelims) examination is conducted by the Aru­nachal Pradesh Public Service Commission. Those who clear the exam are appointed to the most coveted posts in the state civil services, including deputy superintendents of police and circle officers.
Commission chairman Ni­po Nabam told The Telegra­ph that they requested the st­a­te government this month to bl­ock Internet services in the 17 examination centres under the 15 districts to rule out the use of unfair means during the exam. 
There will be two papers of three hours duration on Sunday, from 9am to noon and from 1pm to 4pm.
"Nowadays technology has become so advanced that frisking alone cannot detect the sophisticated gadgets that are in the market. These may be used to scan the question papers and send it online to experts who may revert with answers. To check the use of unfair means, were requested the home department to block the Internet services during the duration of the exam on Sunday since we don't have resources to install jammers," Nabam said.
The home department has on the commission's request an­nounced temporary suspe­nsion of Internet from 8am to noon and from noon to 4pm on Sunday to check transmissi­on/sharing of exam-related information through telecom services.
The districts where Internet services will be suspended on Sunday are Lower Subansiri, Upper Subansiri, Lower Dibang Valley, Lohit, Tirap, Changlang, Itanagar Capital Region, Papum Pare, Tawang, East Kameng, West Kameng, East Siang, West Siang, Leparada and Upper Siang.
All the 15 deputy commissioners have been asked to coordinate with the telecom ser­vi­ce providers and implement the order, sources said. They said this may soon become the norm in other states too to ch­e­ck exam-related malpractices.
This is the second time si­nce 2017 that Internet services will be suspended in the state.
The commission had on Thursday briefed the governor on the preparations for Sunday's examination.