Ally Asom Gana Parishad puts BJP to the blush on Citizenship Act
AGP's Patacharkuchi MLA Pabindra Deka raised objection to Patowary's claim and demanded that the Assembly hold a discussion on CAA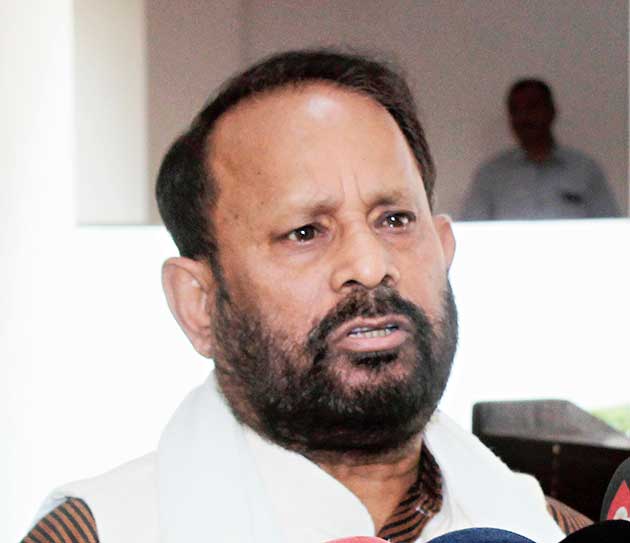 ---
|
Guwahati
|
Published 05.03.20, 08:39 PM
---
The ruling BJP on Thursday had an embarrassing moment in the Assam Assembly when a member of its ally, the AGP, raised an objection to government's claim that because of anti-Citizenship Amendment Act protests several enterprises cancelled their plans to set up industries in the state.
During question hour, industries minister Chandra Mohan Patowary told the Assembly that an industrialist was going to invest to revive two paper mills of the state and a few other pharmaceutical companies were to open their units in the state, but those were cancelled because of the anti-CAA protests.
The AGP's Patacharkuchi MLA Pabindra Deka raised objection to Patowary's claim and demanded that the Assembly hold a discussion on the CAA. He left the House when the Speaker did not allow the discussion saying the House in the last session had discussed the issue till midnight.
Earlier too, Patowary, at several meetings and news conferences, had blamed the anti-CAA protests for not having investments in the state. He said investments cancelled from countries like Norway and Hungary had been cancelled for the protest.
The government, however, is yet to come out with the number of companies who have cancelled their investment proposals for anti-CAA protests.
Deka later told the media that attributing the government's alleged failure to set up industries to anti-CAA protests was nothing but a mockery of the anti-CAA protesters. "I could not tolerate the way anti-CAA protesters were ridiculed. If the issue is discussed in the Assembly, everything will be clear. I wanted a discussion," he said.
During the anti-CAA protests in December, the AGP leaders, except former chief minister Prafulla Kumar Mahanta, remained silent. In January, the party snapped its ties with the BJP.
Opposition AIUDF's legislator Aminul Islam told the media that if the CAA was an impediment to industrial growth of the state, the government should scrap the Act. "Scrap the CAA. Then there will be no agitation and industry will prosper. The AIUDF condemns the government blaming the anti-CAA protests for its failure to set up industries," he said.
In the Assembly on Thursday, Congress MLAs Rupjyoti Kurmi and Kamalakhya Dey Purkayastha refused to agree with Patowary's data that 3.61 lakh people got employment in the industry sector. They demanded a list of 3.61 lakh people.
When the duo refused to sit despite repeated requests and warnings from the Speaker they were marshalled out. They were later allowed to attend the session. "We are hurt that we were not allowed to speak on the issue," Kurmi later told the media.