AASU mulls party rider on ex-members
The move follows AASU vice-president Moni Madhab Mahanta joining the AGP within a week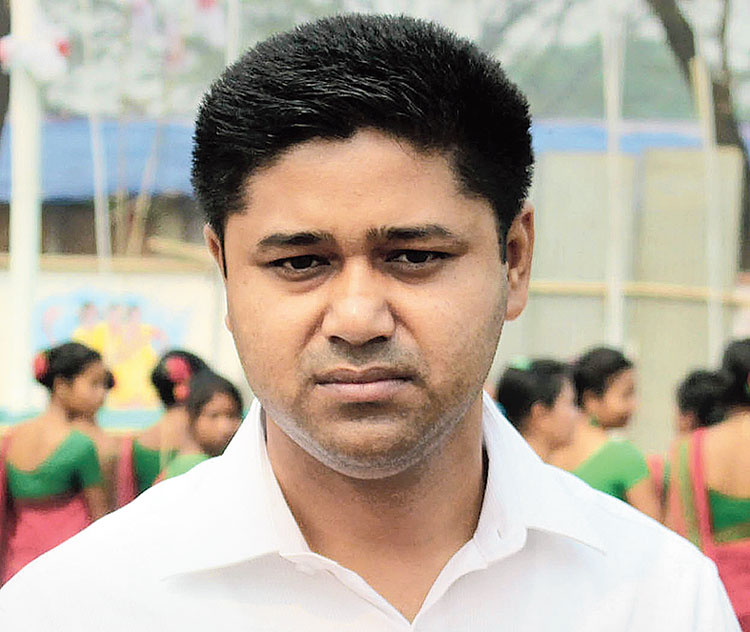 AASU general secretary Lurinjyoti Gogoi
A Telegraph picture
---
Guwahati
|
Published 29.03.19, 07:20 PM
|
---
The All Assam Students' Union (AASU) is proposing that its leaders and members be barred from joining political parties till at least six months after quitting the organisation.
The move follows AASU vice-president Moni Madhab Mahanta joining the AGP within a week after leaving the students' union.
Mahanta will contest the Lok Sabha election from Kaliabor constituency.
The AGP has joined hands with the BJP to fight the Lok Sabha election, though the BJP vowed to pass the Citizenship (Amendment) Bill 2019 if it returned to power.
The students' union had spearheaded a movement against the bill.
AASU general secretary Lurinjyoti Gogoi told The Telegraph that the organisation had raised the issue in its delegate and executive meetings held at Vivekananda Kendra here recently. A final decision will be taken by the organisation's general house meeting. It was scheduled for April but has been postponed because of the Lok Sabha elections.
It will be held either in September or October in Dhemaji district.
"We have proposed a six-month moratorium to join a political party after leaving the AASU. The general house meeting will take a call on it in its Dhemaji meeting," Gogoi said.
The general house of AASU had earlier taken several important decisions on issues pertaining to the functioning of the organisation.
One such decision was that a person would cease to be a member if he gets married or joins any full time job.
Gogoi said though AASU has no say in a person's activities after he leaves the organisation, the moratorium is expected to put a moral obligation on the person.
On Mahanta joining the AGP, he said, "People of the state are already offended by the AGP joining hands with the BJP. At this moment if one of our leaders joins the AGP, people will definitely ask questions regarding our functioning."
The organisation has produced innumerable politicians, including chief minister Sarbananda Sonowal, cabinet minister Himanta Biswa Sarma and former chief minister Prafulla Kumar Mahanta.