AAMSU black day for Nellie killings
It was one of most grisly massacres of Bangladeshi immigrants that took place on February 18, 1983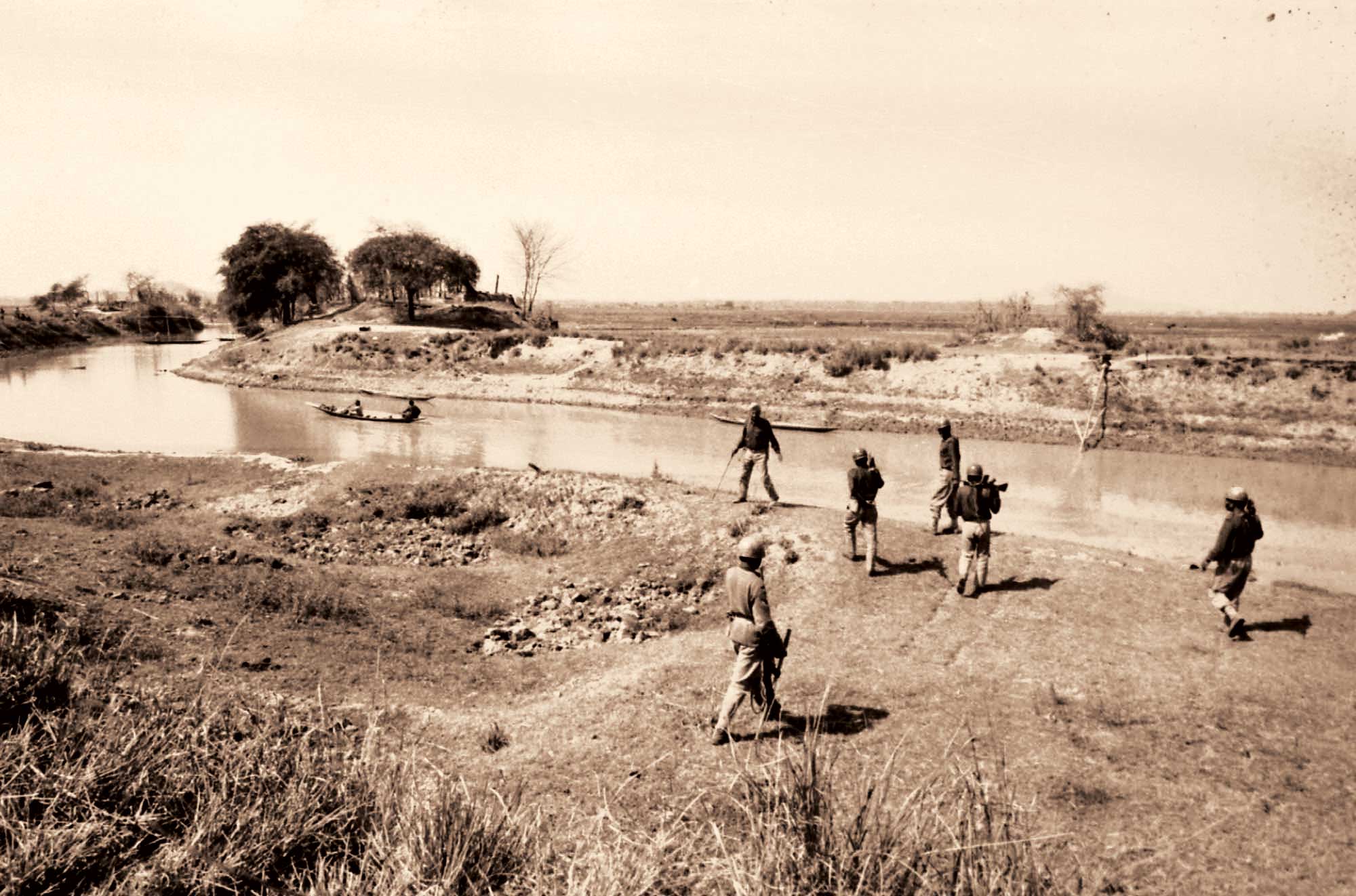 Security personnel at the massacre site.
Telegraph file picture
---
Udalguri
|
Published 17.02.20, 06:45 PM
|
---
The All-Assam Minority Students' Union (AAMSU) will observe a "black day" on Tuesday on account of the 36th anniversary of Nellie massacre and made a fervent appeal to the state government for making the T.D. Tiwari Commission report on the killings, public.
It was one of most grisly massacres of Bangladeshi immigrants that took place on February 18, 1983, and culminated in a horrific bloodbath known as the "Nellie massacre" in Morigaon district, 70km from Guwahati, where nearly 2,000 people, belonging to religious and linguistic minority, were slaughtered by a mob in a couple of hours.
The one-man T.D. Tiwari Commission that probed the incident, submitted a 600-page report to the Hiteswar Saikia government in May 1984. The report has since been lying buried under government files and is yet to be made public.
AAMSU president Rezaul Karim Sarkar criticised the government for "not showing the courage to make public the findings of the Tiwari Commission".
"Why is the government not showing genuine interest to make the report public? What is the mystery buried in those pages of the report?" he asked.
AAMSU adviser Azizur Rahman alleged that justice had been denied to the riot victims for more than three decades because most of them were religious and linguistic minorities. "The victims' families were deprived of government jobs and proper compensation. It was the darkest day in the history of Assam," he said.
AAMSU general secretary Abdur Rahman Biswas said the students' union demanded compensation to the victims' families and justice for the victims' relatives as the killers of the innocent people were still at large.
Biswas added that AAMSU was determined to organise democratic protests till the perpetrators of the heinous crimes were brought to book.
The massacre occurred during the closing stage of the seven-year anti-foreigners agitation led by the All Assam Students' Union (AASU).
Though the riots occurred at several places such as Gohpur, Mukalmuwa and Silapathar, in the sleepy hamlet of Nellie in Morigaon district, scores of children were killed.
In 1985, the Asom Gana Parishad (AGP) won the Assembly elections and formed the government headed by Prafulla Kumar Mahanta. During its rule, about a dozen cases of Nellie massacre were withdrawn from various courts of the state.
Altogether 312 children were orphaned in ethnic and communal disturbances.