3 jawans killed in Manipur
Assam Rifles sources say the militants had detonated an improvised explosive device and then opened fire from automatic weapons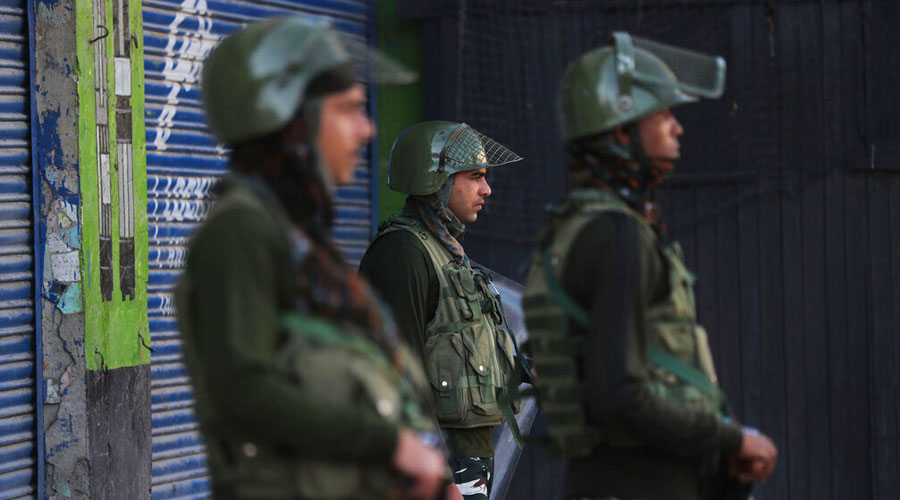 ---
|
Guwahati
|
Published 31.07.20, 03:31 AM
---
At least three Assam Rifles personnel were killed and six injured in an ambush in Chandel, Manipur, by militants "from across the border" on Wednesday evening. The soldiers were returning to base after an area domination patrol.
Assam Rifles sources said the militants had detonated an improvised explosive device and then opened fire from automatic weapons.
"Three of our personnel have died and six were injured in the attack. They belonged to 4 Assam Rifles and were returning from area domination patrol when they came under attack around 6.45pm at Khongtal village under Chakpikarong police station in Chandel district," an official said.
The official said: "The site of the incident is about 5km from the Myanmar border. The deceased have been identified as Pranay Kalita (Assam), Ratan Salem (Manipur) and Methna Konyak (Nagaland). Details are awaited."
Assam Rifles is the oldest paramilitary force in the country, under the operational command of the army and administrative control of the Union home ministry.
Manipur chief minister N. Biren Singh tweeted: "I strongly condemn the cowardly attack on 4 Assam Rifles in Chandel district. My heartfelt tribute to the 3 security personnel martyred in the attack. These bravehearts have sacrificed their lives to bring peace & harmony in this region. I share the grief of the bereaved families." In February, he had appealed to the militants to come forward for talks.
Assam Rifles personnel guard the 1,643km Indo-Myanmar border. Four states in the Northeast — Arunachal Pradesh (520km), Nagaland (215km), Mizoram (510km) and Manipur (398km) — share a border with Myanmar from where several Northeast insurgent outfits operate.
Manipur director-general of police L.M. Khaute said they were trying to identify the group involved in the attack but was certain that the militants came from across the Myanmar border. The site of the incident is 40km from the nearest police station.
Both Khaute and Assam Rifles officials said they were still ascertaining the outfit and number of militants involved in the attack.
The Revolutionary People's Front, United Liberation Front of Asom and the Manipur Naga People's Front (MNPF), in a joint statement released on Thursday, claimed they had jointly carried out the "military offensive" as part of its "independence" struggle against "Indian Occupation Forces on July 29 at Sajik Tampak area of Manipur".
In 2015, an NSCN (K)-led ambush had killed 18 army personnel. It was also a joint attack involving the National Socialist Council of Nagaland (Khaplang), Kanglei Yawol Kanna Lup (KYKL) and the Kangleipak Communist Party (KCP).
The army responded within a few days along the Indo-Myanmar border in Nagaland and Manipur. In 2018, the NSCN (K) and Ulfa (I) had claimed to have killed four Assam Rifles personnel in Mon district of Nagaland.
The Chandel strike follows a July 11 encounter where six National Socialist Council of Nagalim (Isak-Muivah) cadres were killed at Longding in Arunachal Pradesh, bordering Myanmar.