It's a hot Monday morning in London that's very reminiscent of Kolkata and we're all bracing for UK temperatures to hit a record of 40 degrees Celsius. The Met Office has issued its first-ever Red Extreme heat warning for Monday and Tuesday covering a large area that includes London, Manchester and York. 
In London, the mayor is urging everyone to only use public transport for essential journeys as London Underground (London's equivalent of Kolkata Metro) runs with speed restrictions for safety. The health department and NHS (our public-funded healthcare system) are issuing frequent warnings and guidance on how to cope with the heatwave. At home, the annual sports day at my daughter's school has been cancelled, while my son's school has opted for a half-day closure. 
As London is set to become one of the hottest places in the world, with higher temperatures than parts of the Western Sahara, I'm keeping an eye on the weather app for the moment when London eclipses Kolkata.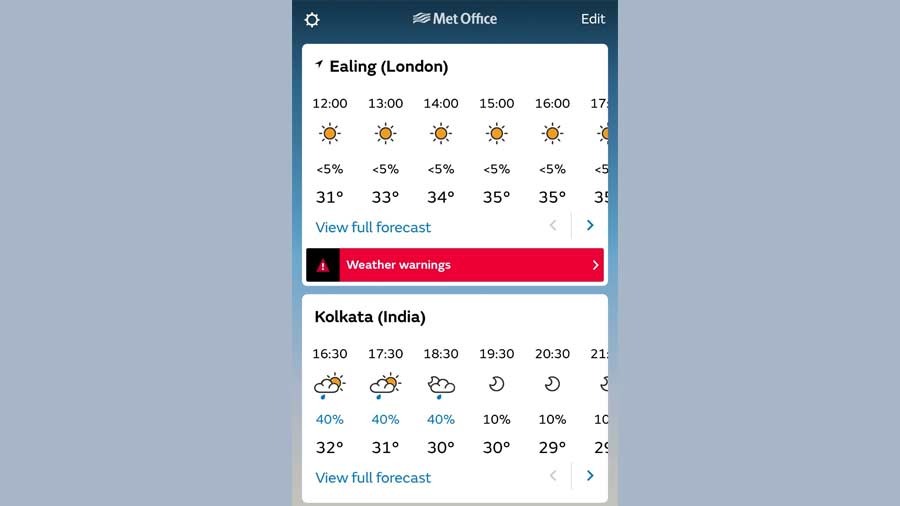 But I can already feel Kolkatans used to living with 40 degrees for several months in the year rolling their eyes at all the coverage this is generating. The issue is these levels of sustained high temperature are still quite rare for the UK, where summers are short and the average for even the hottest months of July and August in London is under 25 degrees. 
So everything here is built to cope with the cold rather than the heat. Houses are designed to retain heat and not dissipate it. Bigger offices have air conditioning, but the average person's defence against the heat at home is a ubiquitous white desk fan that comes out of storage for a few days annually.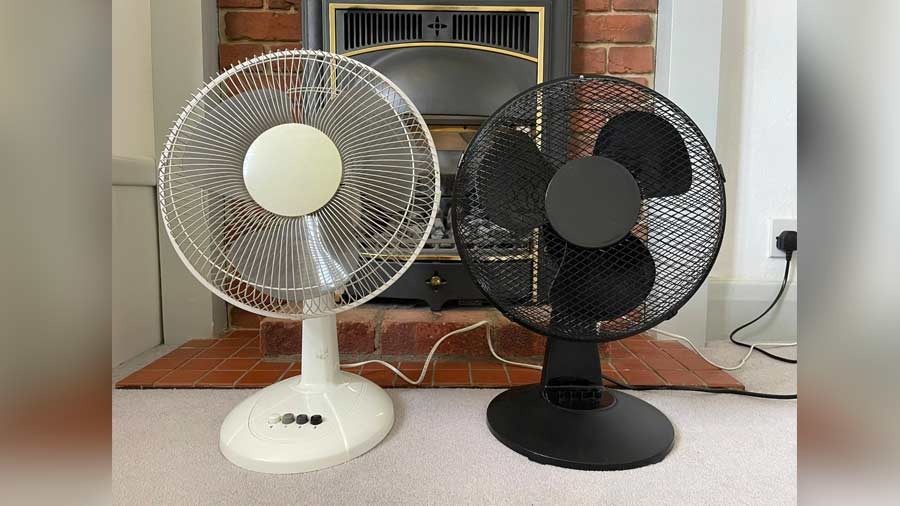 The author's two desk fans in front of his fireplace
Subhajit Banerjee
We also have one of those, but decided to level up with a second fan (after 16 years of living here) after the sleepless, uncomfortable, muggy last few nights. Much to the amusement of my five-year-old who has been testing their relative speeds all weekend. Ice lollies have become an essential part of our diet and the children have been discussing this exciting event with their grandparents back in Kolkata, trading notes on how 40 degrees feels in the two cities.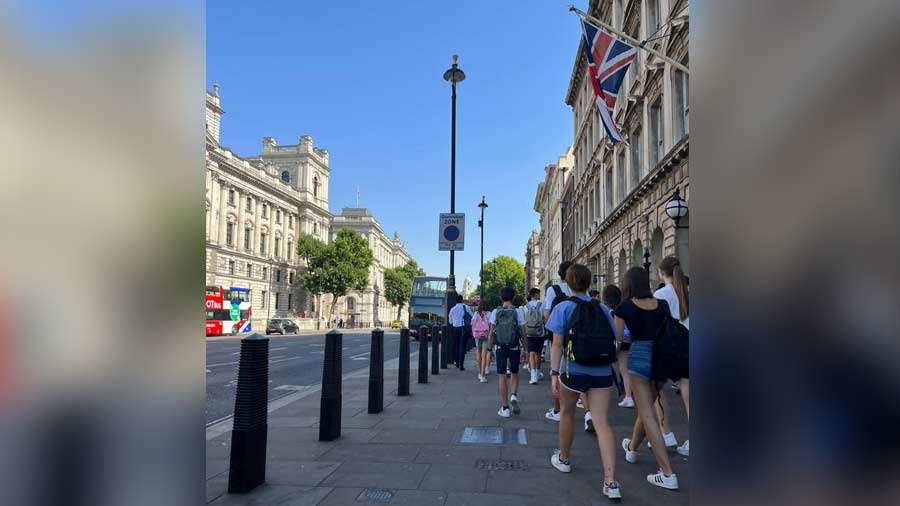 Shorts and t-shirts are the order of the day
Subhajit Banerjee
But the joys of endless ice lollies and clothes drying in minutes aside, there's a serious risk to life and services. The government has declared a Level 4 alert, indicating that a severe heatwave could have impacts beyond health and social care with potential effects on transport systems, food, water, energy supplies and businesses. There are real concerns for older, disabled and vulnerable people. Media outlets have been criticised for treating the heatwave as "beach weather", and the more alarming wider context of climate change is also being highlighted.
(Subhajit Banerjee is a London-based British civil servant who grew up in Kolkata)