We all have our 'Kerala Story'. Most of my Kerala stories have a monsoon connection. It's this time when 'God's Own Country' lives up to its moniker with verdant landscapes and the romance of rain. It might seem far-fetched to think about monsoon rains when temperatures are soaring this summer across the country, but the annual monsoon usually keeps its date with Kerala in the first half of June. Nowhere is the contrast between the summer landscapes and lush green monsoon snapshots more evident than Wayanad, one of Kerala's northernmost districts.
A versatile destination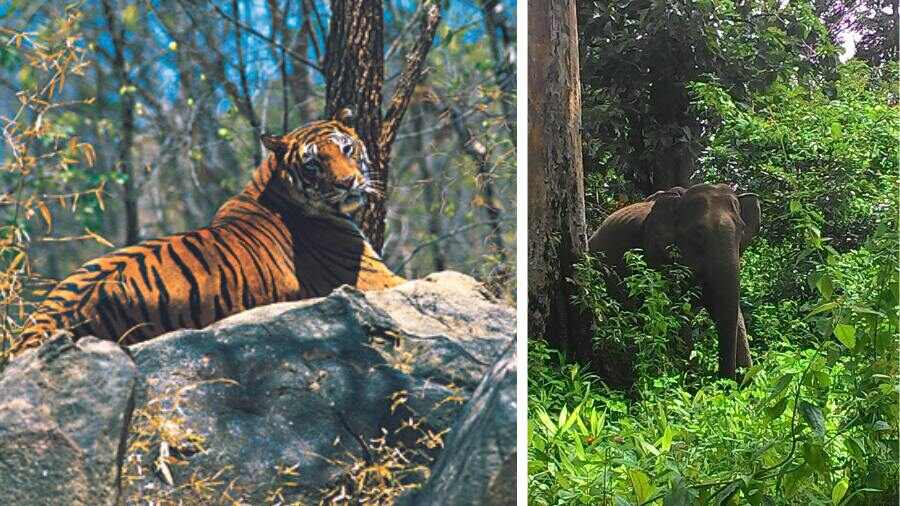 Wayanad Wildlife Sanctuary is known for its tigers and elephants
Wikimedia Commons
It's tough to box Wayanad like most other colonial-era hill stations. This is not your typical manicured hill station. It's a district — one that takes its name from vayal nadu, Malayalam for 'the land of paddy fields'. Wayanad is quite spread out — a case of different strokes for different folks. It's an adventure hub for trekkers and wildlife enthusiasts alike and has a fascinating history. I went there to embrace the monsoon and Wayanad didn't disappoint. I made two trips, one in the summer and one just after the rains, and the contrasts were quite remarkable.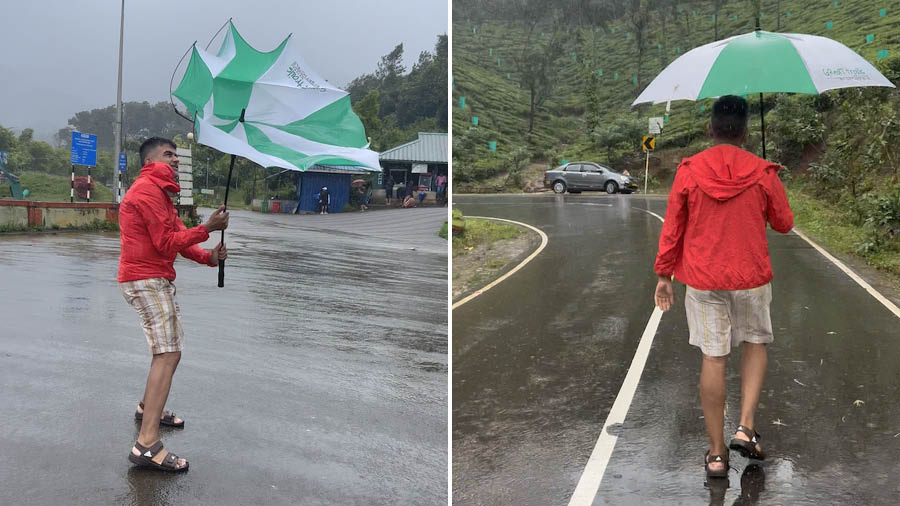 The author has fond travel memories of visiting Wayanad in the monsoon
Courtesy Ashwin Rajagopalan
Slippery when wet
Nowhere did these contrasts from the change in season play out more than at Meenmutty Waterfall. It's a fairly demanding trek and the rewards in the summer didn't quite measure up to the effort. The 2km trek was even tougher in the monsoon but worth all those slippery twists and turns. This three-tiered waterfall was gushing during the monsoon, and I needed rain protection for the massive spray as I made my way through viewing decks at three levels. Do remember to switch to slo-mo mode and hang on to your phones here, because like the classic Bon Jovi album it's Slippery When Wet.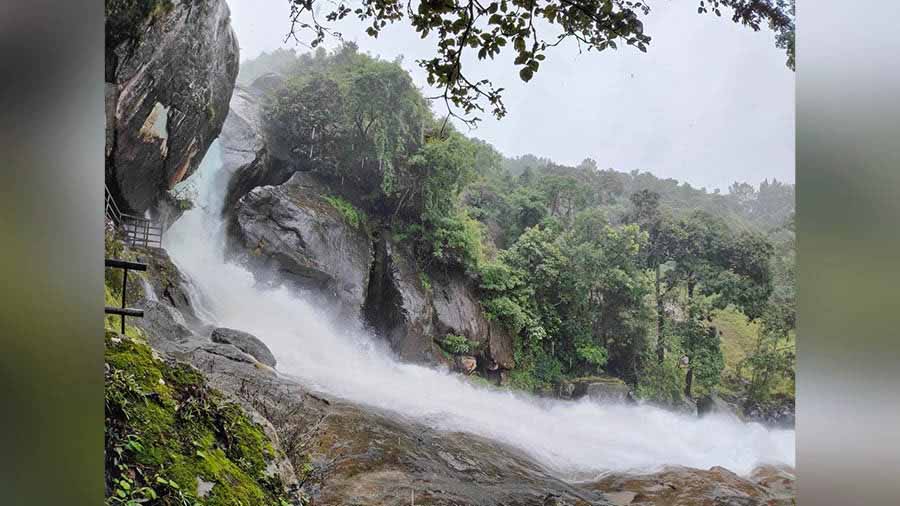 Meenmutty Waterfall
Courtesy Kerala Tourism
Chai tales
I began to run out rain-themed songs for my Instagram reels as I walked through the rain across an array of landscapes that were a lot easier to shoot than Meenmutty Falls. You can walk through rolling tea plantations that get an extra coat of green during the monsoon.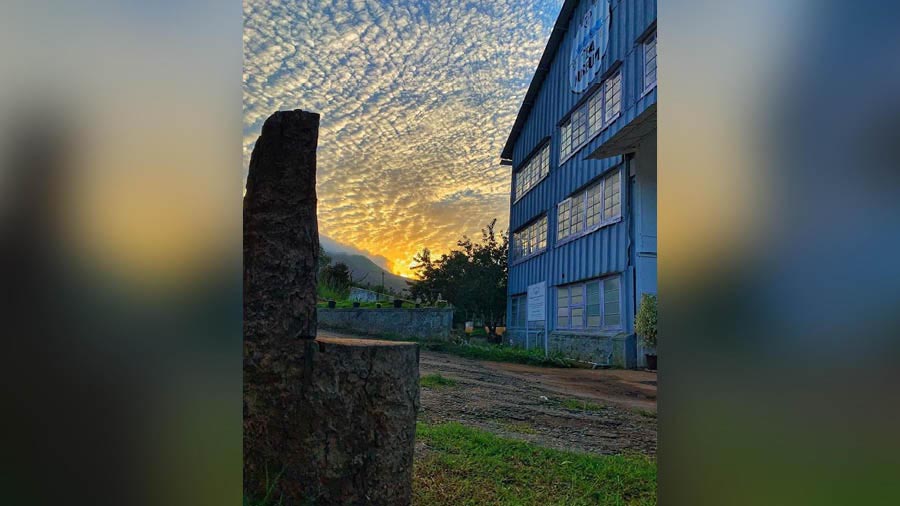 Wayanad Tea Museum
@harrisonsmalayalam/Instagram
Wayanad is a magnet for tea aficionados, and for them I'd definitely recommend a stop at the Wayanad Tea Museum. It's spread over three floors in a 110-year old Harrisons Malayalam tea factory. Take a tea tasting tour and do stop at their top-floor cafe for a refreshing cuppa — the perfect drink after a day spent in the rain. You can also pick up some of the finest local brews there.
Slice of life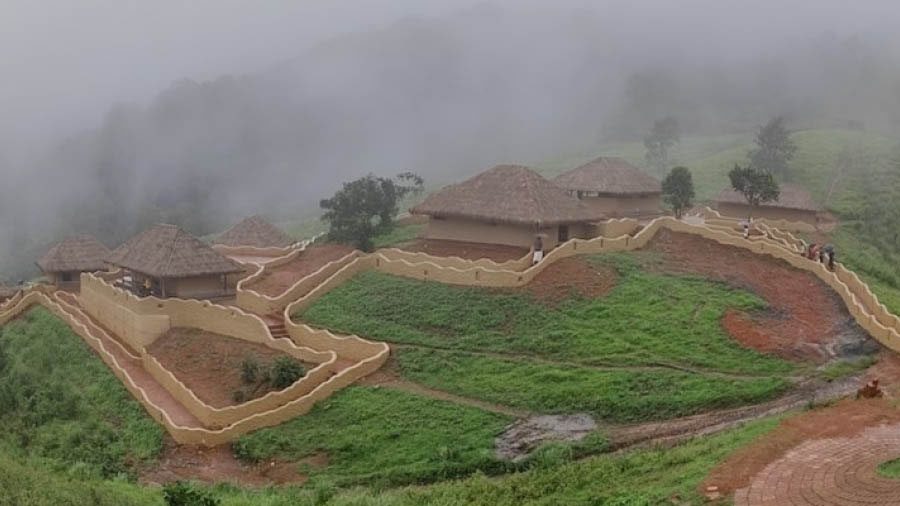 En Ooru tribal heritage village
Ashwin Rajagopalan
If shopping is your thing, make time to visit En Ooru, which is a tribal heritage village in Wayanad set up by Kerala's tourism authorities. You get some of the best local handicrafts here, but it is also more than just a shopping stop. This 25-acre hamlet offers a fascinating peek of the rich heritage of Wayanad's tribal communities. En Ooru includes painstakingly recreated homes and an immersive photo exhibition that captures slices of life from the district.
Hang from a wire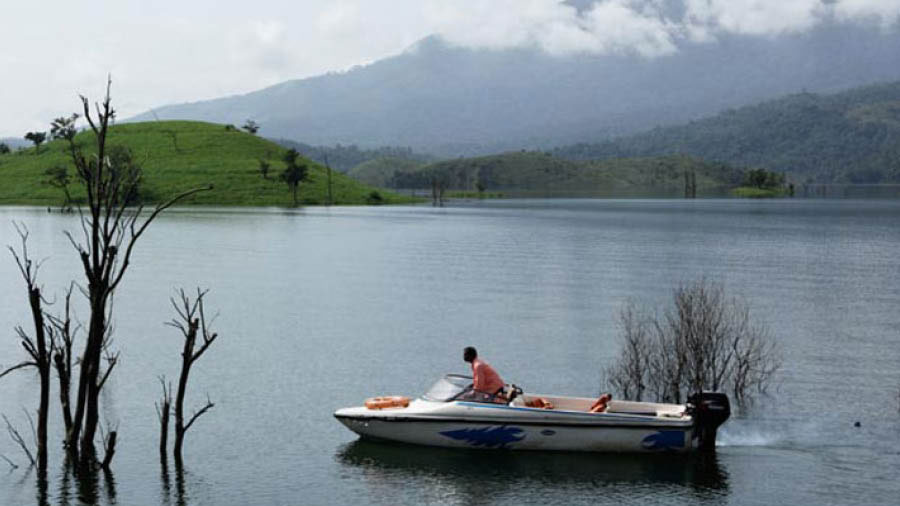 Banasura Sagar Dam
Courtesy Kerala Tourism
Zip-lining is a thing across Wayanad, and you'll find a line near Banasura Sagar Dam, India's largest earthen dam. The zip line here is an easier option than the three-hour long Banasura Hill trek but the views from the top of the hill beat the views from the zip-line.
If you have time for just one zip-lining experience, then head to Kerala's third largest freshwater lake, Karlad. The zip line runs across Karlad Lake offers sweeping views of the lake's water lilies. If you don't fancy hanging from a wire, then you could opt for a calming kayak ride instead.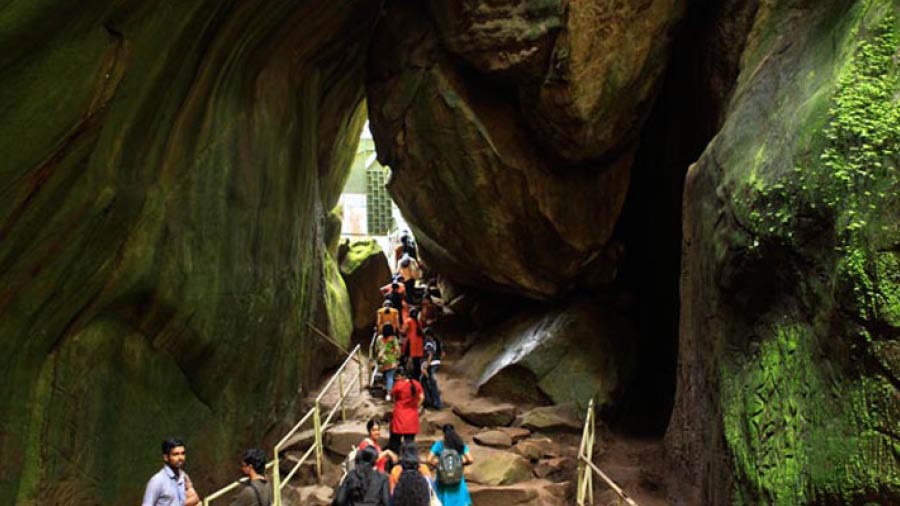 Edakkal Caves
Courtesy Kerala Tourism
Wayanad comes alive in the monsoon. Some of the region's must visit spots are prettier during this season. Visit Muthanga Wildlife sanctuary, which is part of the Nilgiri Biosphere Reserve and where elephant sightings are a given, and the Edakkal Caves, which have pictorial writings inside and can be traced back to the Neolithic Age, between June and September.
It's time you started making those monsoon holiday plans for your own Kerala story.