After the professor Shonku Park, the New Town Kolkata Development Authority (NKDA) is all set to inaugurate the Apur Sangsar Park.
Constructed near Snehodiya, the two-acre Apur Sangsar Park has a wonderful setting with murals and buildings to pay tribute to Bibhutibhushan Bandopadhyay and Satyajit Ray.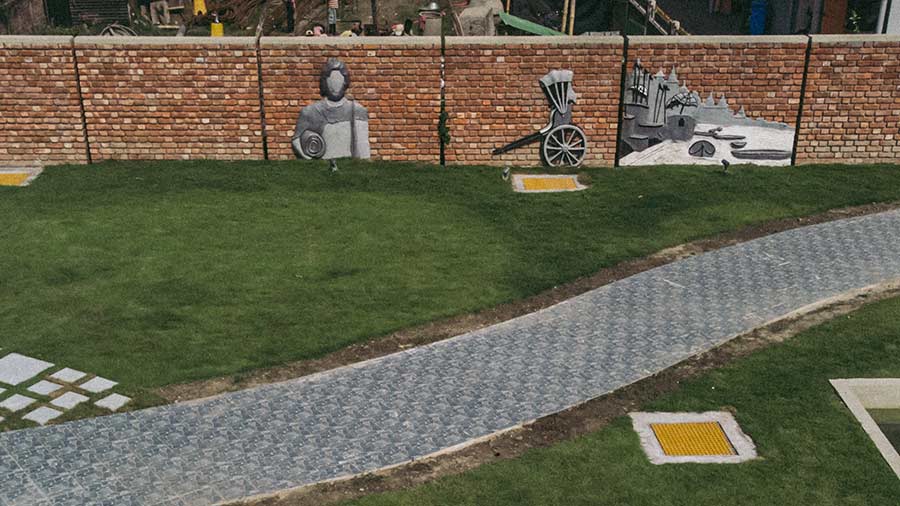 The murals on the brick wall of the park
Nairit Dattagupta
The park also has a museum and an archive dedicated to veteran thespian and actor Soumitra Chatterjee and maestro Ray.
The authorities are working overtime to complete the park in order to inaugurate it on November 15 to mark the death anniversary of Soumitra Chatterjee. If they miss the November 15 deadline, it would be inaugurated in December.
Parts of the building where Apu 'lived' in Kolkata in Ray's flick, the rail tracks and the symbolic outline of Apu played by Soumitra Chatterjee have been recreated in the park. Along with these, small water bodies and other installations have been made to beautify the area. The NKDA took around nine months to complete the project. Around Rs 2.5 crore have been spent.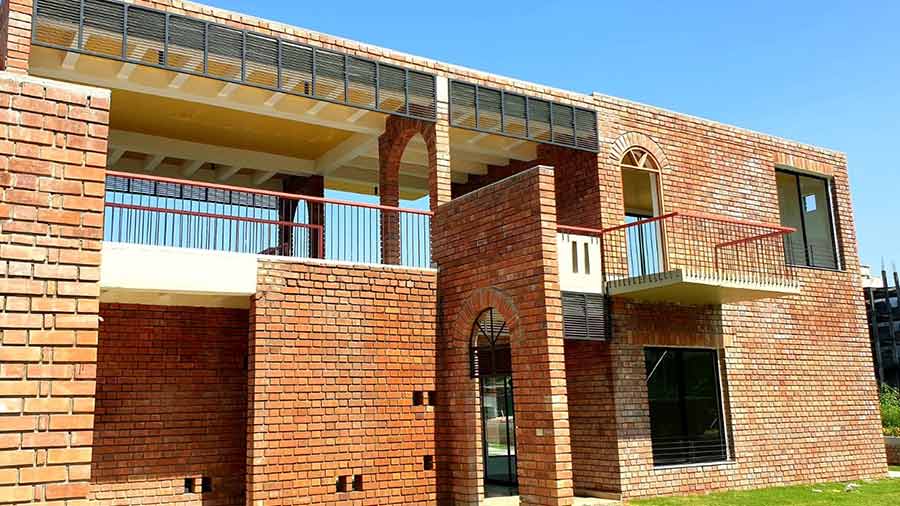 The museum building resembles the house in which Apu lived in the film
Saibal Kerr
NKDA's chairman, Debasish Sen, said during the birth centenary year of Satyajit Ray, NKDA was planning to create something like this. "Unfortunately, Soumitra Chatterjee passed away and we decided to preserve a portion of the park for him. After a long selection process, we zeroed in on architect Saibal Kerr," Sen said, adding that while most of the park is open, some closed spaces have been created for a museum.
Talking to My Kolkata, architect Kerr said the basic idea of the park is to pay tribute to Ray and Chatterjee and also educate the younger generation about these masters and their contributions.
"The museum building has been created to look like Apu's house in north Kolkata, but we have recreated only parts of it. To make it look original, no colour has been used and the building has been made of solid brickwork without any columns," he added.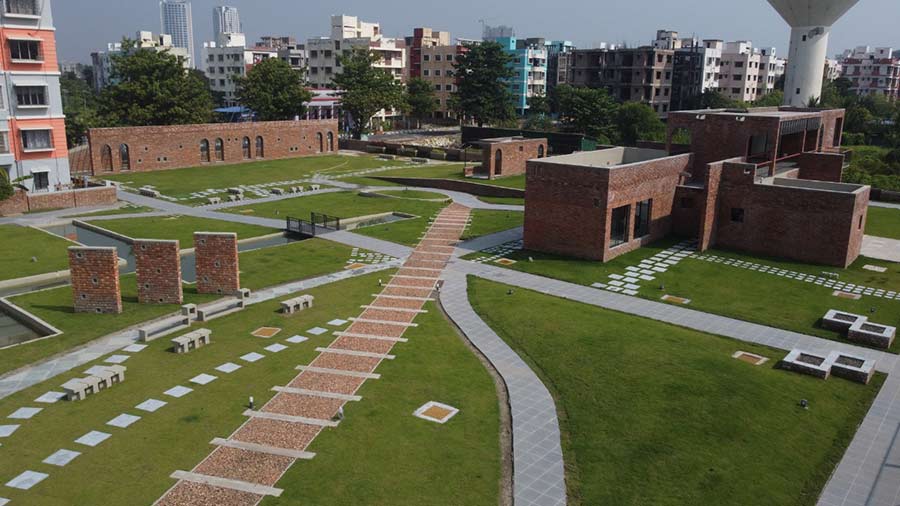 An aerial view of park
Nairit Dattagupta
The barrier-free park has been created in such a way that even physically challenged persons can visit all the spots without hindrances. Dwarf lights have been used instead of lamp-posts. According to Sen, artefacts related to Ray and Chatterjee will be added to the museum.