Mama Bhagne Pahar is a patch of rocky outcrop in Dubrajpur area of Birbhum district, which is easily accessible from the popular tourist spot of Bolpur (Shantiniketan). While mama in Bengali means maternal uncle, bhagne means nephew. Thus, 'Mama Bhagne Pahar' literally means the hill of the maternal uncle and nephew, which actually refers to a small boulder of granite rock balancing on top of a similar larger boulder. The entire rocky region derived its name from there.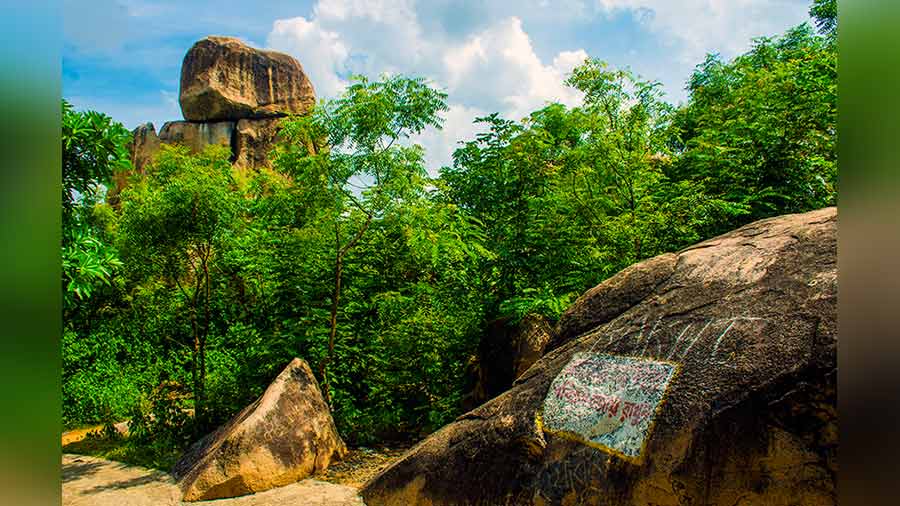 The balancing rocks on Mama Bhagne Pahar
No wonder the strange rock formation has its share of mythological tales attached to it. It is believed that Lord Rama, in order to build a bridge to Lanka, needed stones and boulders. He was transporting those from the Himalayas on his aerial chariot. When he reached the area near Dubrajpur the horses for some unknown reason got frightened and the chariot tilted, dropping some of the stones. These stones created the rocky outcrop out of nowhere. 
Another legend connects the rocks to the builder god, Viswakarma. According to the legend, Viswakarma was once assigned to build a second Kashi near present day Dubrajpur and the construction was supposed to be complete in just one night. However, all Viswakarma could do was collect the stones, which still remains to this day. Even today, the rocky outcrop seems totally out of place in the plains of Bengal and does have a "drop from the sky feel" to it.

According to geologists, the Mama Bhagne rock formation is the easternmost extension of the Chota Nagpur Plateau. It is disconnected from the main plateau with the flat plains of the Ganges. Thus, cut off from the main plateau, Mama Bhagne Pahar appears to be a rocky island surrounded by the lush green flat plains of Bengal.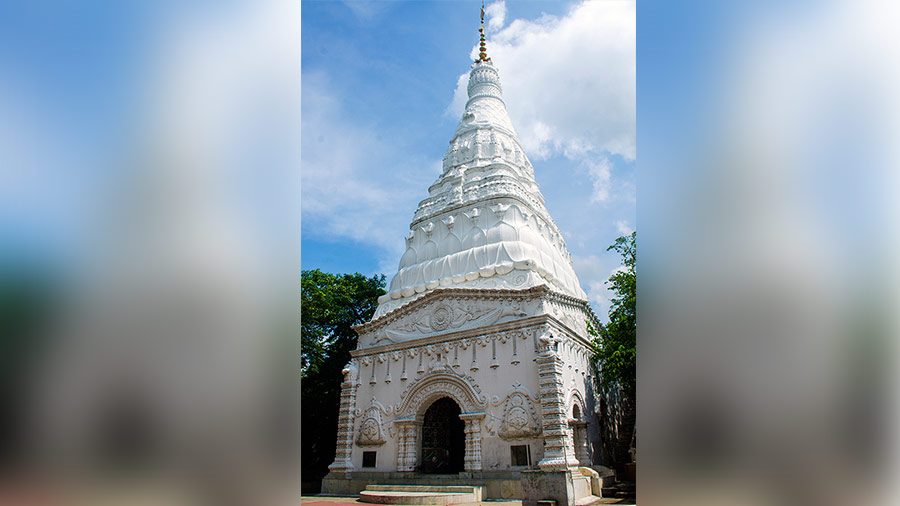 Pahareswar Temple
Today, the Mama Bhagne Pahar is a tourist spot popular among those visiting Bolpur (Santiniketan). There's also this Pahareshwar Temple that welcomes visitors to the Mama Bhagne Pahar. A winding trail behind the temple leads to the rocky terrain. Soon, the balancing rocks of Mama Bhagne appear through treetops.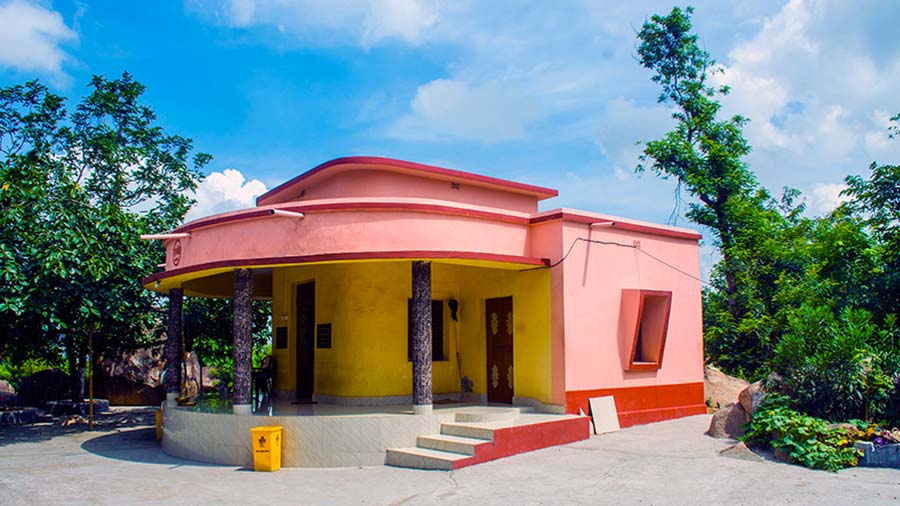 Ramkrishna Mission Temple
The trail also leads to the Ramkrishna Mission temple before you reach the rocky outcrop.The highest point of the hill does offer a good view of the flat lush green plains of Bengal.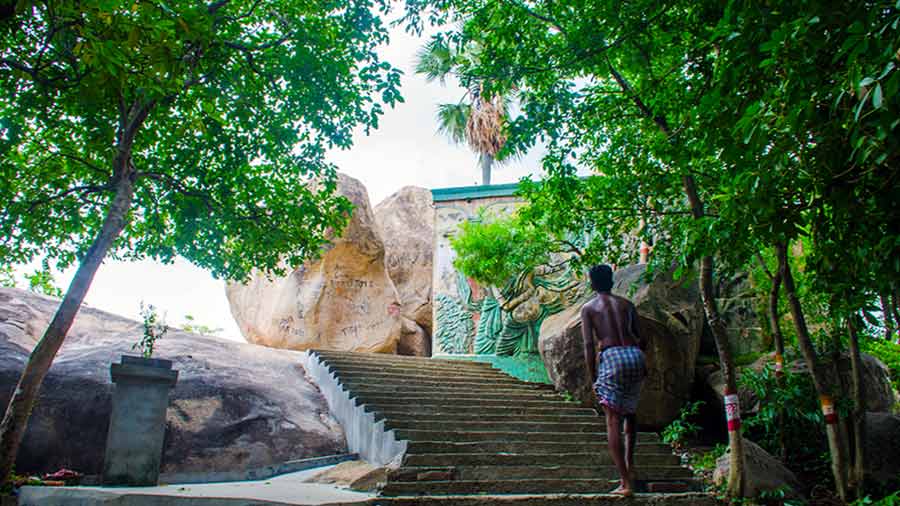 A local heads towards the highest point of the Mama Bhagne Pahar
The trip to Mama Bhagne Pahar of Dubrajpur can be combined with a visit to the terracotta temples of Illambazar, Hetampur Rajbari and the Amkhoi Wood Fossil Park.