Less than 40km away from Kolkata, Uluberia lacked a library for students and most Class XII passouts seemed at a loss about the road ahead. Haider Aziz Safwi Career Development Centre — the initiative of La Martiniere boy and son of former IPS officer and MLA from the area — aims to fill that gap and take the youth closer to their dreams.
The Haider Aziz Safwi Career Development Centre in Uluberia will be inaugurated on December 12, the death anniversary of Haider Aziz Safwi, the late IPS officer and MLA. 
My Kolkata caught up with his son and founder of the centre, Hamed Aziz Safwi, to know more about his plans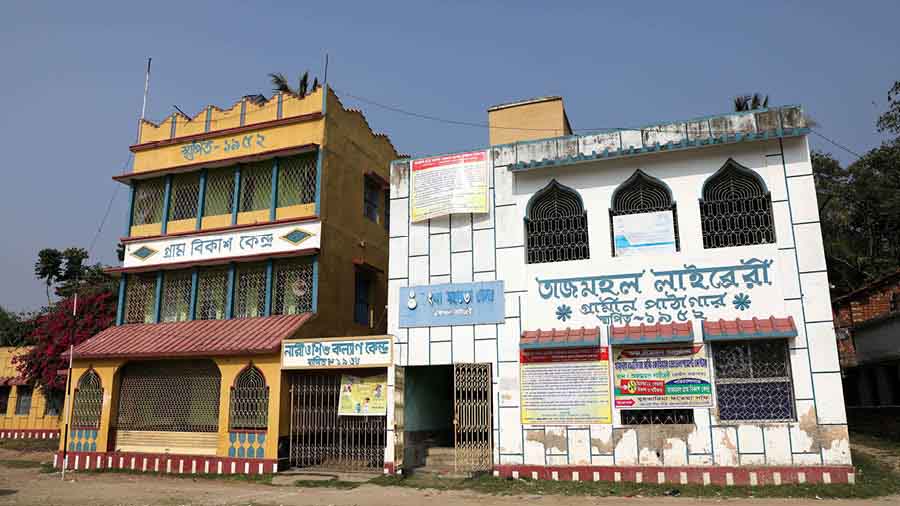 Hamed chose to set up the career development centre at Taj Mahal Library, a subsidiary of the Taj Mahal Gram Vikas Kendra, as the place itself has some reputation locally
The infrastructure
The Haider Aziz Safwi Career Development Centre is housed inside the Taj Mahal Library, a subsidiary of the Taj Mahal Gram Vikas Kendra that has earned quite a reputation in the area over the years. The original library was set up in 1952 by the late Ahmed Hossain Mullick, late Atibar Rahman Mullick, late Yacub Ali Khan and late Mohhammad Moinuddin.
"The Taj Mahal Gram Vikas Kendra has an established reputation here and has been involved in a lot of activities, including the Taj Mahal Library. It was decided that since there is space available, we can convert it into a career development centre. Since it's a place of repute, I will not have to worry about the day-to-day functioning and local student outreach," said Hamed, who completed his post-graduation in Economics in 2022 from St Xavier's University after graduating in 2020 from St Xavier's College in the same subject.
"We have spoken to the head teachers of the high schools of the three blocks and teachers' groups. The local administration will also go school to school and interact," he said.
The library is open to all students from 10am to 6pm, Mondays to Saturday for book lending
The library and centre
The library caters to around 600 students of about 45 schools from three blocks — Uluberia, Santrail and Panchla. It has a stock of over 1,000 books for students of Class XI and upwards.
"We will basically have Chhhaya Prakasani books for West Bengal board students of Classes XI and XII — maths, physics, chemistry, biology and other subjects. There will also be competitive exams-oriented books in English," Hamed said.
The library is open to all students from 10am to 6pm, Mondays to Saturday for book lending; however during examination the hours can be stretched for solo or group studies with prior intimation to the administration.
Career guidance
The career development centre will have books for CAT, CLAT, CA preparations. "Uluberia doesn't have any good coaching centres. Parents are not always willing to send their children all the way to Kolkata. Also, these books are very expensive. What we are trying to do is to make sure that the students have access to books when they need it," said Hamed, talking about the gaps he wants to fill to make knowledge accessible to the youth of Uluberia.
"When we interacted with the students, there seemed to be a complete lack of awareness about any sort of career goal. For example, somebody who wanted to be an engineer or doctor had taken up Humanities in Plus II. They also had no idea about which exams to appear for," Hamed said. "Later, we will get some people who can offer career guidance to them. We will also establish an online class setup later with a laptop. We can also do group studies."
"We have already spoken about a paramedic course and computer training. Once this is up and running we will try to get them into some ITIs. We will be getting some coaching institutes and some teachers, if possible weekly once or twice a month to come and sit with the students," Hamed said.
To encourage and motivate the students and take them ahead on their career path, Hamed has also instituted the Haider Aziz Safwi Scholarship Distribution.
Managing funds
The library has mostly been funded by Hamed along with crucial administration and infrastructure inputs from the local community and the kendra.
''For book donations one can get in touch at haiderazizsafwi@gmail.com . We have a zero cash transaction policy,'' said Hamed.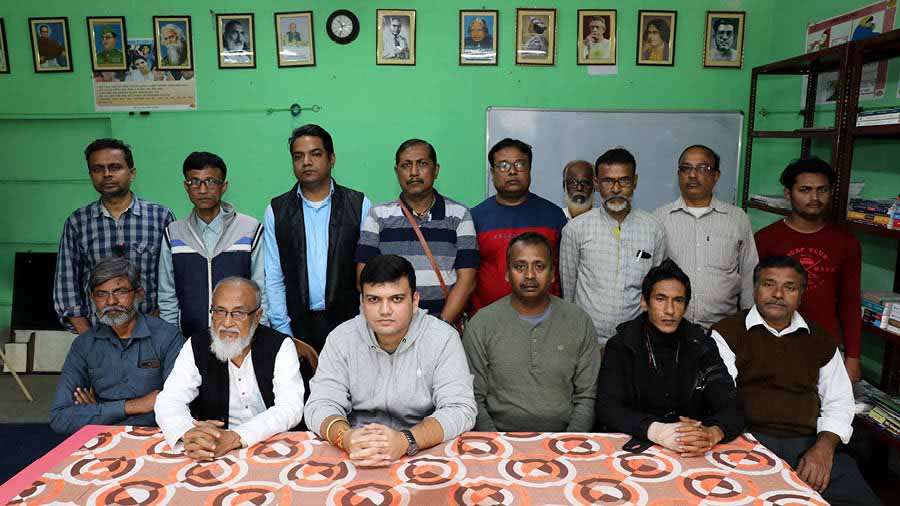 Hamed Aziz Safwi , founder; Zahir Azad Mollick, teacher and treasurer of Taj Mahal Gram Vikas Kendra; Abdul Malek Mollick, retired headmaster, president Taj Mahal Gram Vikas Kendra and Taj Mahal Library; Rejwan Ali Mullick, secretary, Taj Mahal Library; Sk. Farukh, social worker; Sk. Amarullah , social worker; Sk. Samim Parvez, homeopathic practitioner; Arabinda Bhowmick, teacher and other executive committee members of Taj Mahal Gram Vikas Kendra team.
Dream and objective
The La Martiniere boy from Kolkata shared why Uluberia has always been so close to his heart. ''My father was an IPS officer and was an MLA from here. What shocked me was that despite him being an IPS and MLA, we failed to provide a library that caters to students. That for me was a big dilemma, which is why I focused on this. And we will establish more of these.''
"The first objective is to create awareness and secondly try to create an environment where people are able to excel. It is not possible overnight. But we are creating a process which will set up an environment of competitive exams," Hamed signed off.