Kidderpore's favourite joint and one of the most famous biryani places in the city, India Restaurant gets a second outlet in Kaikhali. What started off as a 30-seater eatery in the 1970's took the shape of a 300-seater sprawling restaurant in 2015 and has continued to be a bustling eatery always. The restaurant was founded by Haji Syed Md Kalim who wanted to bring the taste of Awadh to Kolkata. The new outlet also boasts of its own tea joint right adjacent to the restaurant where patrons can enjoy a variety of teas without having to step into the main restaurant.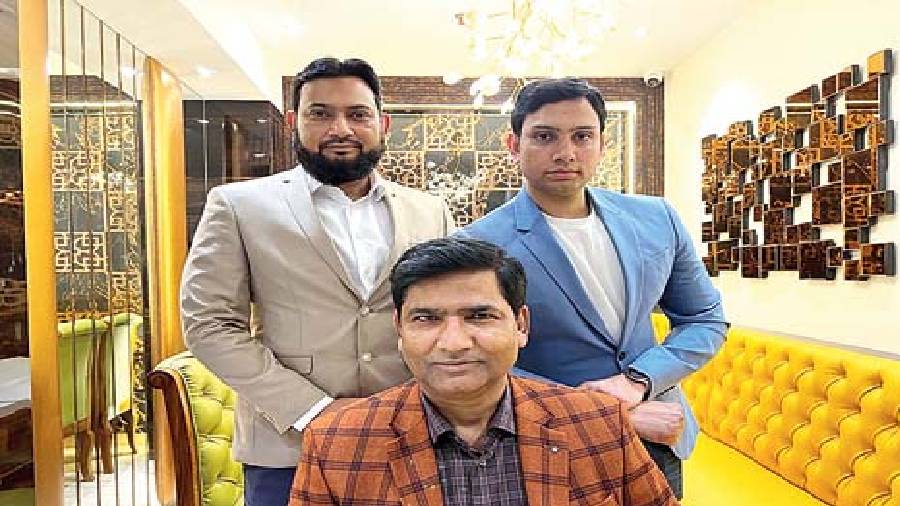 (L to R) Syed Misbah Kalim, Syed Anwar Azeem and Syed Shahmeer Kalim, brothers and current directors of the restaurant.
At a glance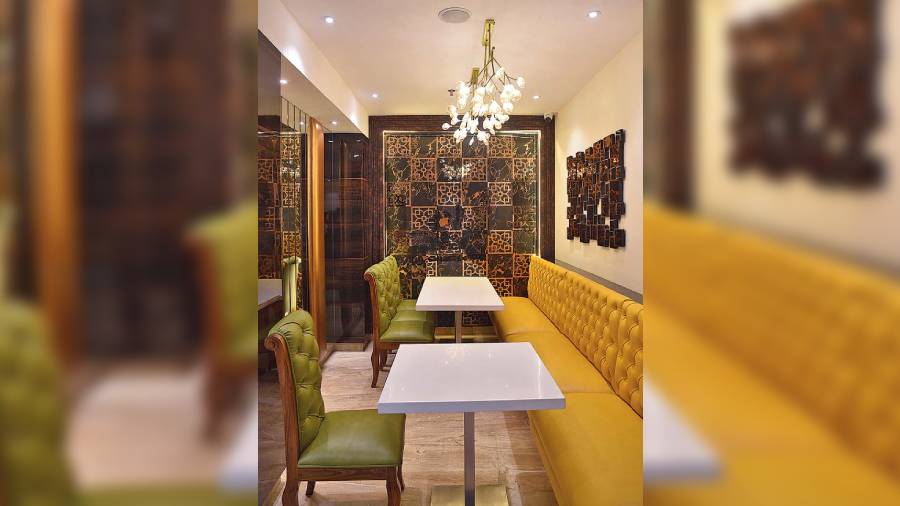 The new outlet also breaks the monotony of the browns and nudes with mustard and green couches that add a fun factor to the décor.
What: India Restaurant's new outlet
Where: 9, Nazrul Islam Avenue, Kaikhali Crossing
Opening on: January 23
Timings: 11am to 10pm
Available on: Swiggy, Zomato and direct delivery
Meal for two: Rs 800-plus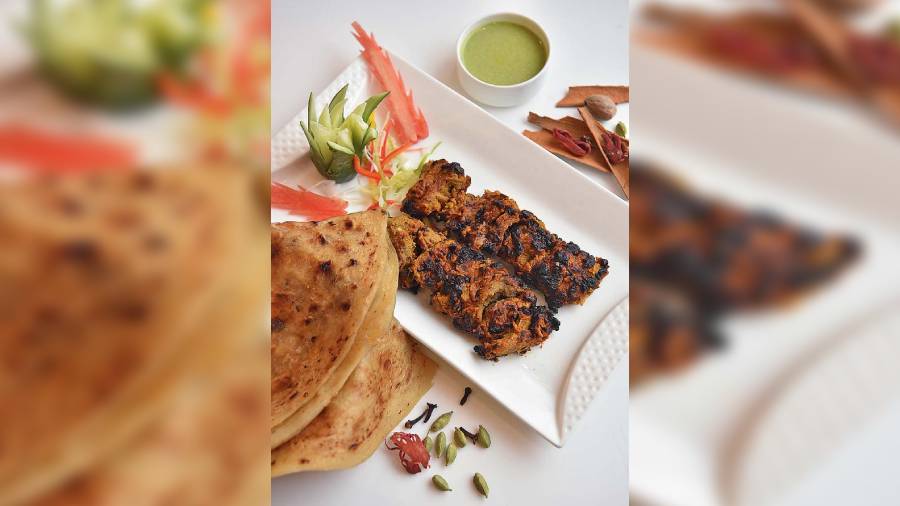 Mutton Pasinda Kebab: This chunky mutton kebab spiced with garam masala was so well-cooked that it melted in our mouth with the first bite itself. They're accompanied by light and thin parathas that help accentuate their taste. @Rs 365-plus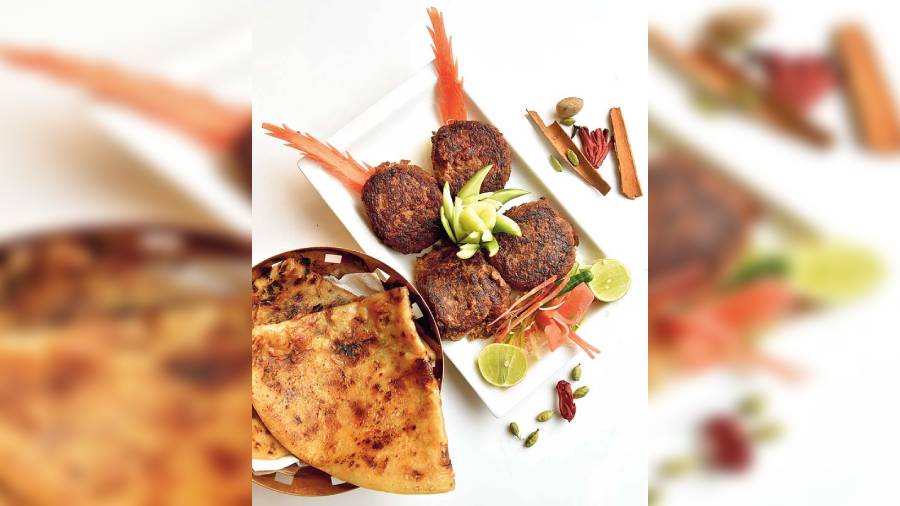 Mutton Galawti Kebab: This has been a bestseller and is also a personal fave. The minced mutton in these pan-fried kebabs is so well pounded that it almost turns into a luscious paste. The aromas in the mix add a waft of flavour and we just couldn't stop at one. This too comes with a paratha. @Rs 390-plus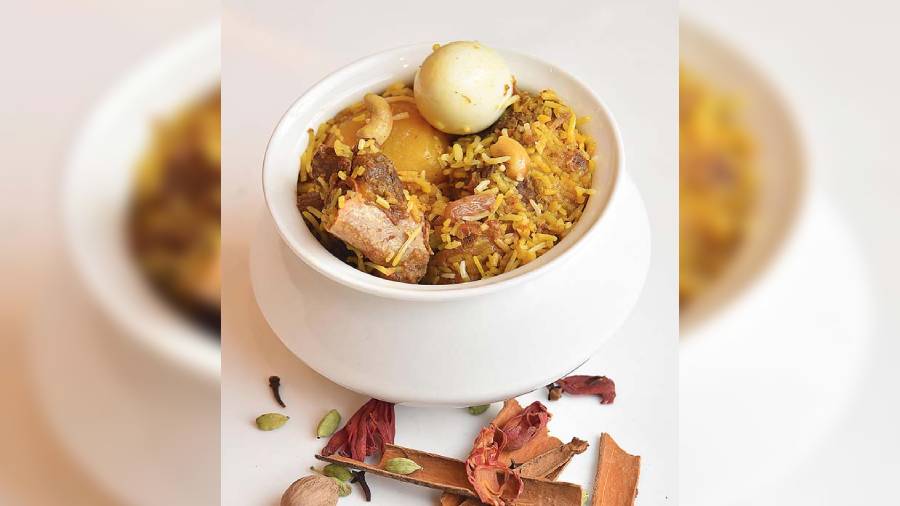 Mutton Biryani: How could one visit India Restaurant and not try their light and flavourful mutton biryani? The meat was falling off the bone, the aloo was silky soft, and the rice was long and plain beautiful. Just what one needs in a mind-blowing biryani. @Rs 280-plus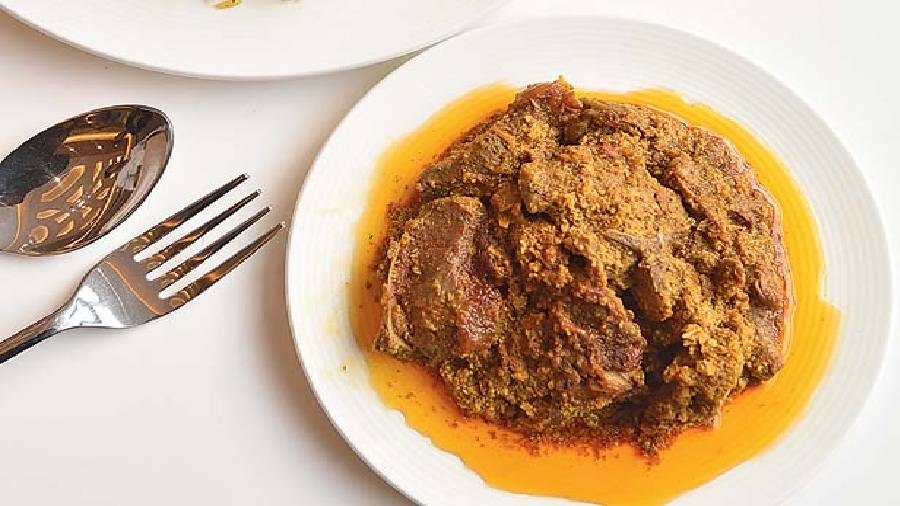 Mutton Chaap: Another fave with roomali roti is the mutton chaap. Marinated mutton rib chunks are slow-cooked till tender in a Mughlai nutty gravy. A must-try if you love mutton, we say. @Rs 270-plus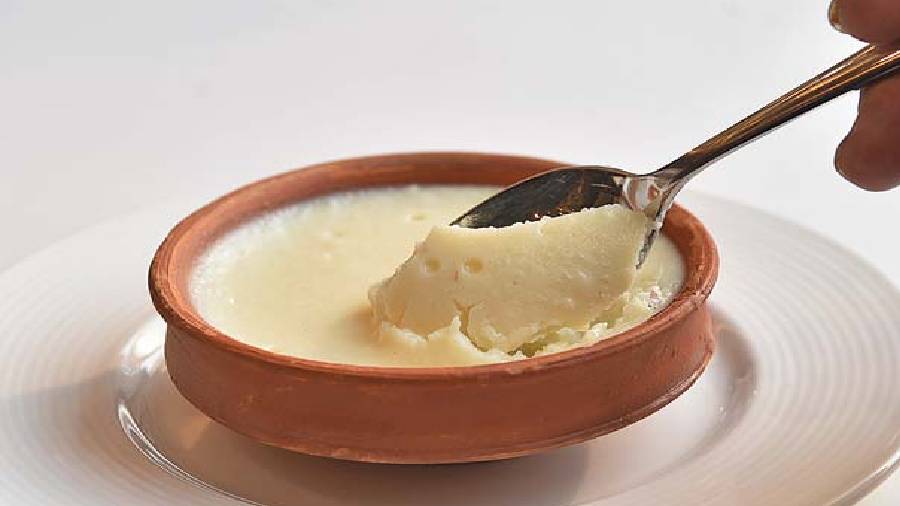 Firni: A classic happy ending to most meals at India Restaurant, their firni is a no-frills luscious and a decadent one. We personally love the lightness of this otherwise loaded dessert. @Rs 70-plus