Located on the beautiful banks of the Ichamati river is Taki, a haven away from the hubbub of city life. Known as the Land of the Zamindars, Taki is a pastoral delight which never fails to remind one of the simple joys of village life. With Bangladesh right across the Ichamati river, Taki holds importance for being the gateway to Sundarbans.
The perfect time to visit
Of course one can visit all year round, but there is a particular time of year when one can witness Taki in all its glory – the last day of Durga Puja: Dashami. Every year, scores of people gather along the banks of the river, in both India and Bangladesh, to witness the immersion ceremony of the goddess. Idols from both countries glide in on boats to the centre of the river, where they are immersed together. This is more than just a mesmerizing sight. It also reaps harmony between the nations.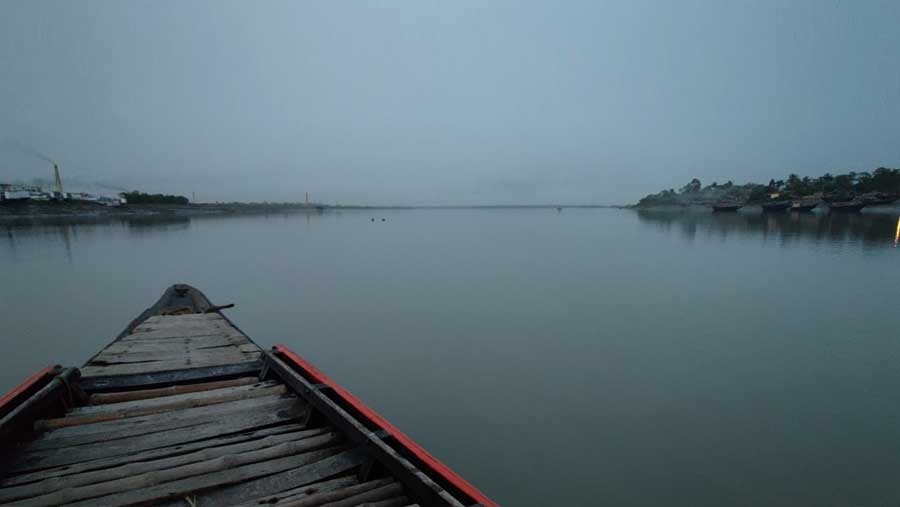 Bangladesh looms in the distance as we sail down Ichamati
How quickly can you get there
Taki is only a two-hour drive away from Kolkata. One can also hop on a local train from Sealdah, or take a bus from Esplanade, to arrive there directly. There aren't many lodging options in Taki, but a couple of them are quite comfortable. Hotel Sonar Bangla, for instance, is located on the banks of Ichamati river and its rooms have a beautiful view of the river. There is also Bishram Bagan Bari, which is a three-minute walk away from the river.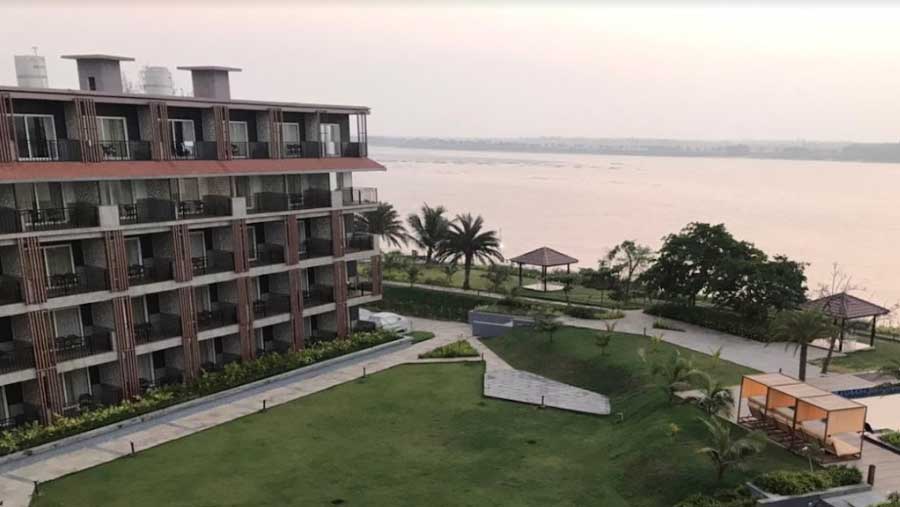 The view from Hotel Sonar Bangla
A quintessential Taki experience
A boat ride down the Ichamati river is an absolute must for the incredible experience of being flanked on either side by India and Bangladesh. A ferry will also take you to Machranga Island which houses the Golpatar jungle, a mangrove forest. For security reasons, you will need proper ID proof to visit this island or even take the boat to the Bangladesh border. Walk through the canopy of the jungle path on the island and pause to watch the water lapping around the island on all sides. It is a breathtaking experience. Don't lose heart if you can't visit Machranga Island. The forests of Taki are just as intriguing. In fact, any of the locals will be able to take you to the hut in the midst of a Taki forest, whose claim to fame is that it was one of the central sets of Kaushik Ganguly​'s movie, Bishorjan.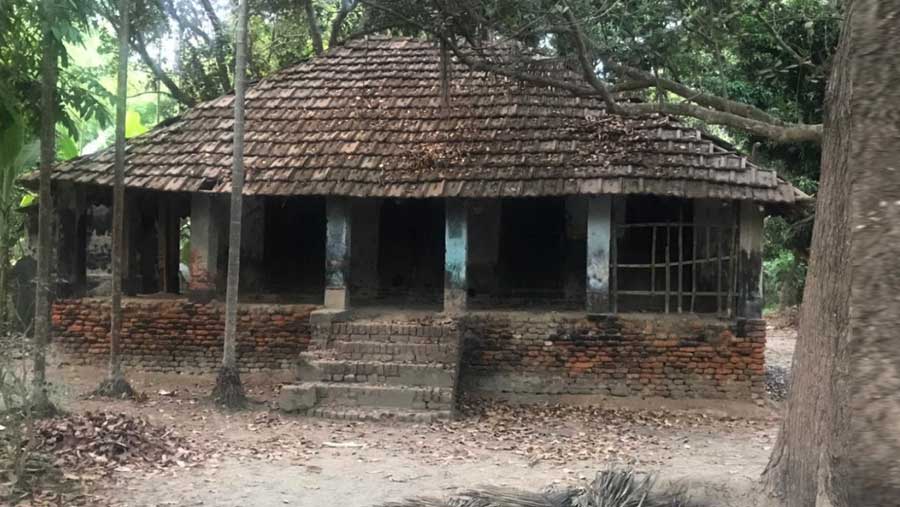 The hut featured in Kaushik Ganguly​'s Bishorjan
A historical place
As its nickname suggests, Taki is full of rich history and has a number of zamindar houses. The two spectacular mansions are Taki Rajbari and General Shankar Roychowdhury's zamindar bari. While Taki Rajbari is closed for most of the year, it is opened up to its full grandeur during Durga Puja, illuminated and adorned as it was centuries ago. General Roychowdhury's palace, recently renovated, also speaks of the grandeur of the zamindars, with a beautiful thakur dalaan (altar of worship, complete with flower motifs). For the religiously inclined, there is the Jora Shib Mandir as well as the mandir founded by Prithviraj.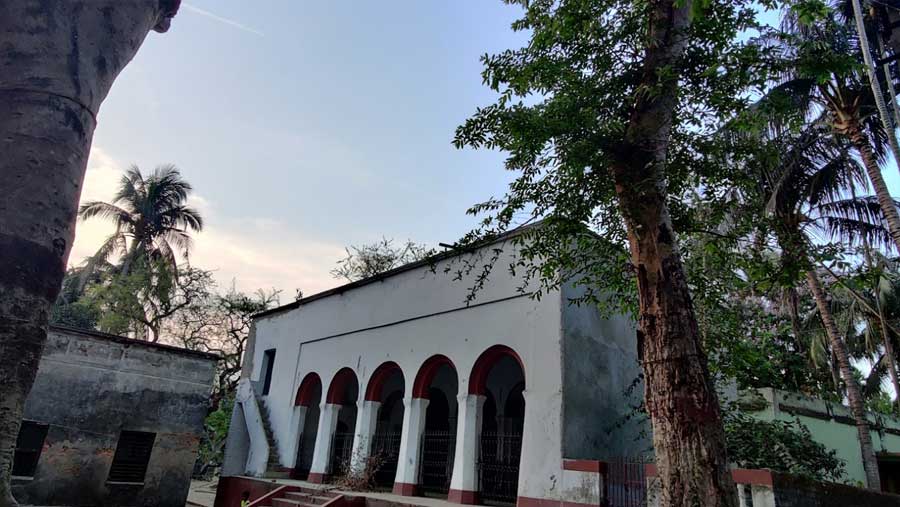 General Shankar Roychowdhury's zamindar bari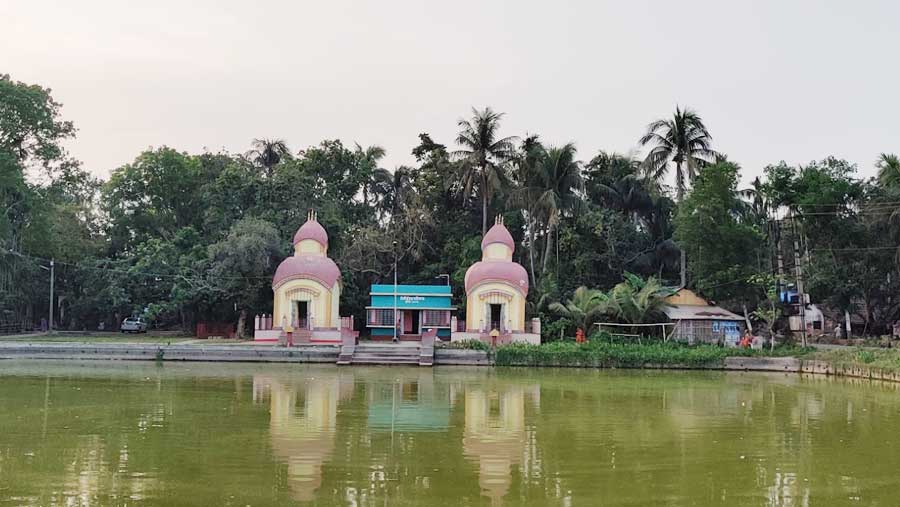 Jora Shib Mandir
"Maach-e-Bhaat-e-Bangali"
If you're a true-blue Bengali, you will look forward to a meal heavy on fish and rice. Taki is a fish lover's paradise. Favourites like ilish, rohu, prawn, pabda, parshe are all readily available here. They are caught fresh from the Ichamati river and cooked in a lip-smacking way. One of the sweets famous here is malpua, and in winter, you will be distracted by all the large clay pots of patali gur. 
If this does not tempt you to visit Taki soon, I don't know what will!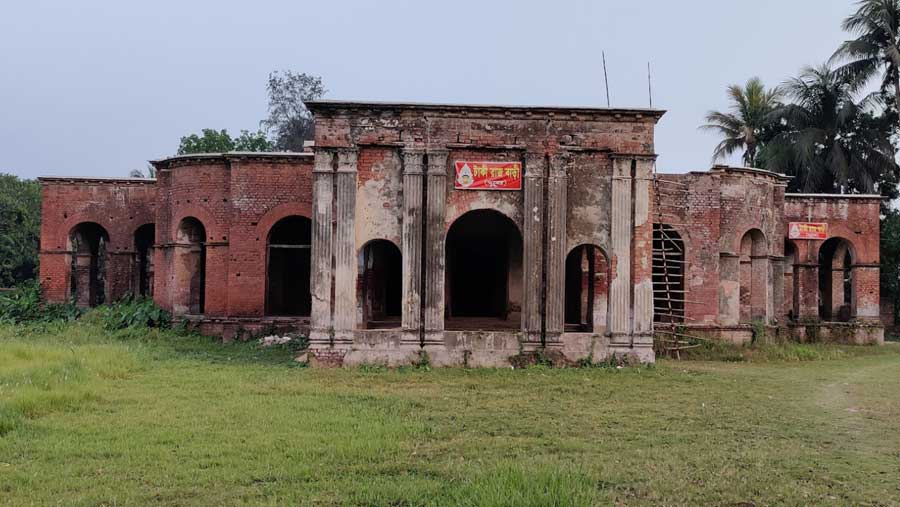 Taki Rajbari