It might be FOMO that prompts us to go overboard with pre-trip research and planning. We don't like to be told that we missed the best spots in town or the best meals, especially if the destination you departed is a few continents away. It's why my only trip to Charleston, South Carolina, was a refreshingly different experience. I travelled on a whim, opting to board an overnight Amtrak (train) from Philadelphia and did all my pre-trip planning on the train without the Internet — I was lucky to bump into a friendly local who was heading home and had some fabulous insider tips. Lashonda's first tip — there's no better way to explore this beautiful town (that keeps winning multiple polls for the best small town in the US) than walk the streets, cobbled streets in this case.
Cobbled streets, hearty meals and antebellum architecture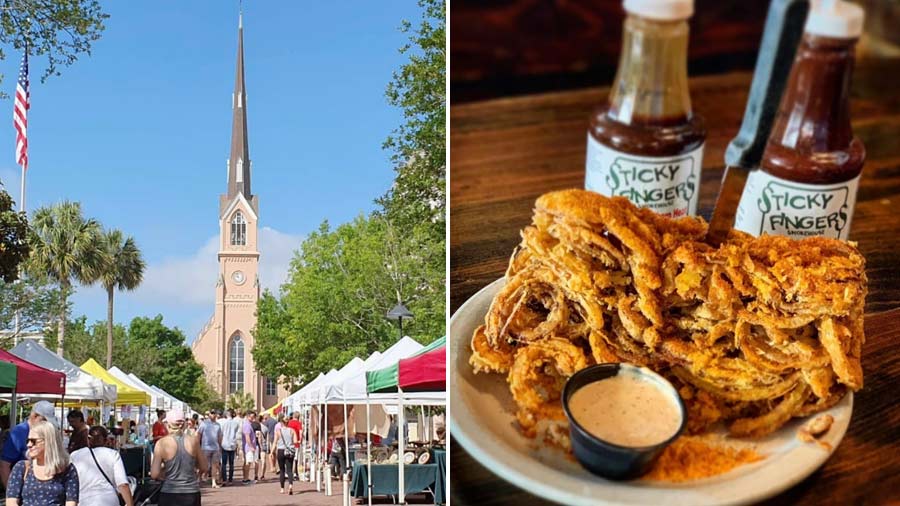 The Charleston farmers market and (right) a hearty Southern-style portion of a side of onion loaf
Ashwin Rajagopalan
I didn't waste much time to Uber it from the Hampton Inn in North Charleston to the heart of the city's old town. I made a quick breakfast stop at Marina Variety Store restaurant that was strongly recommended by my Charleston travel buddy for its sweeping marina views and South Carolina-style breakfast. Aside from fresh seafood, their Southern biscuit with chicken is a must try. Food is an integral element in Charleston's appeal as a holiday destination. The city's version of 'Lowcountry cooking' is an interesting take on Southern cuisine influenced by its coastal location. Another popular breakfast spot is Millers All Day with their fail-proof biscuit sandwiches.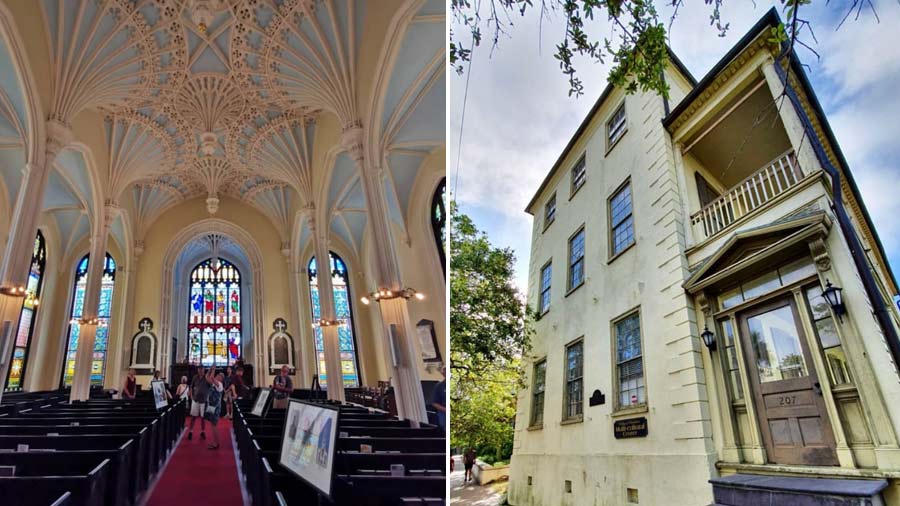 Charleston is known for its well-preserved antebellum architecture
Ashwin Rajagopalan
I walked around town for most of the morning, but I'd recommend a structured history walking tour by local tour operators like Bulldog tours to explore one of America's best preserved cities. 
Charleston is best known for its antebellum architecture, a neoclassical architectural style that was used to build most of the plantation houses during the first half of the 19th century before the American Civil War. I made a quick stop at the open-air Charleston farmers' market that is a treasure trove for local handicrafts and food. It's also the epicentre of Sweetgrass basketry, one of America's oldest and most beautiful handicrafts of African origin. While I strongly urge you to walk around town, a carriage tour is also a quintessential Charleston experience. The daytime carriage tour of the residential district by Palmetto Carriage is a great way to learn more about Charleston's history and architecture.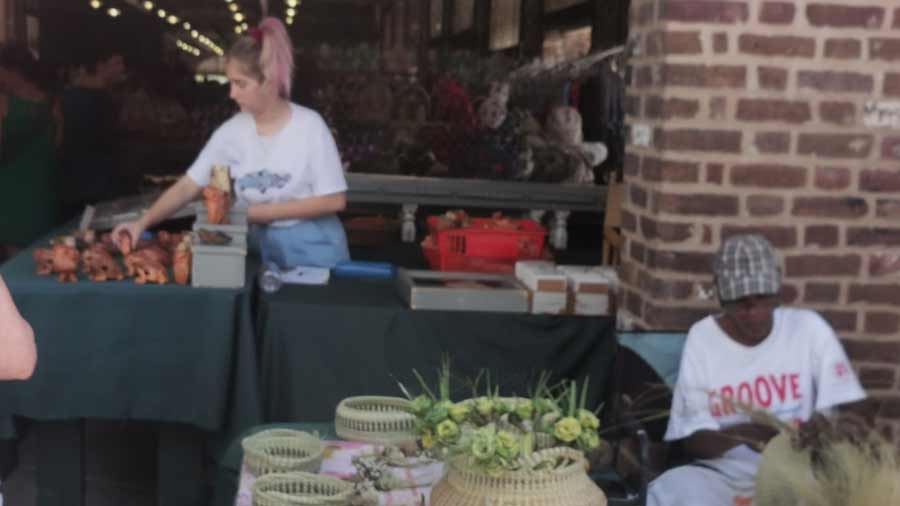 Sweetgrass basketry at Charleston
Plantation tours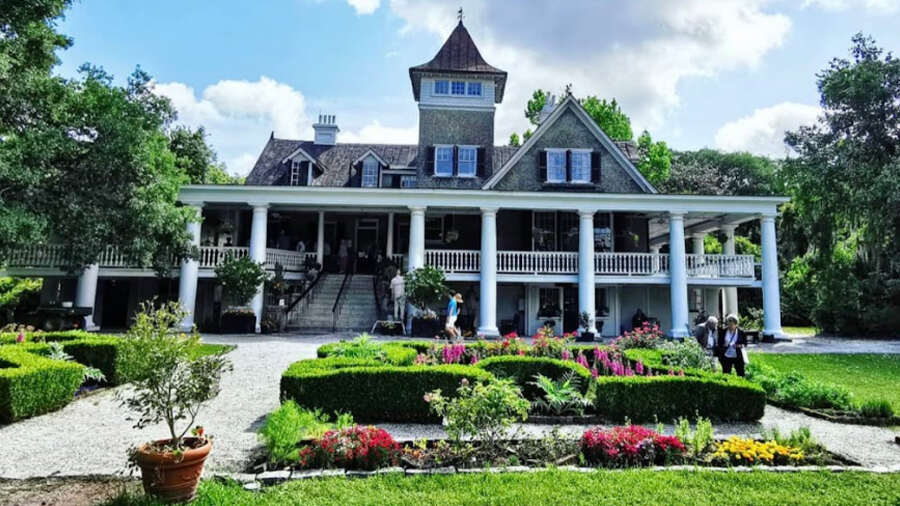 The main house at the 19th-century Magnolia Plantation and Gardens
Ashwin Rajagopalan
If you have time for just one 19th-century plantation, I'd urge you to visit Magnolia Plantation and Gardens. The water bodies within the plantation create some stunning photo opportunities with calming reflections. This beautiful plantation has been owned by the same family since the 17th century and has been welcoming visitors since the 1870s.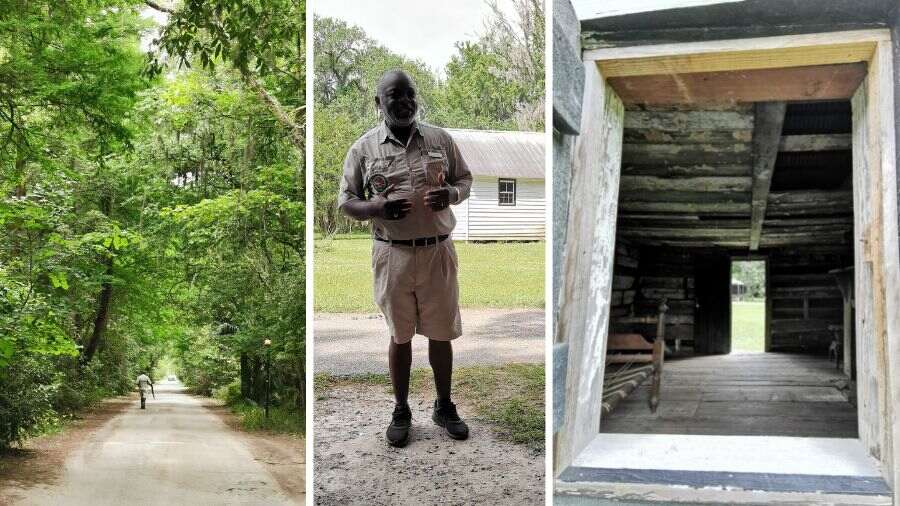 Joe (centre) leads the Slavery to Freedom Tour at the plantation (left); one of the slave cabins on the property (right)
Ashwin Rajagopalan
It was here that I met Joe, who leads the Slavery to Freedom Tour that puts the spotlight on the living conditions of America's enslaved. He walked me through one of the cabins where the slaves were confined. He knows these spaces well; he's stayed in slave cabins in over 20 US states to document this era.
A historic fort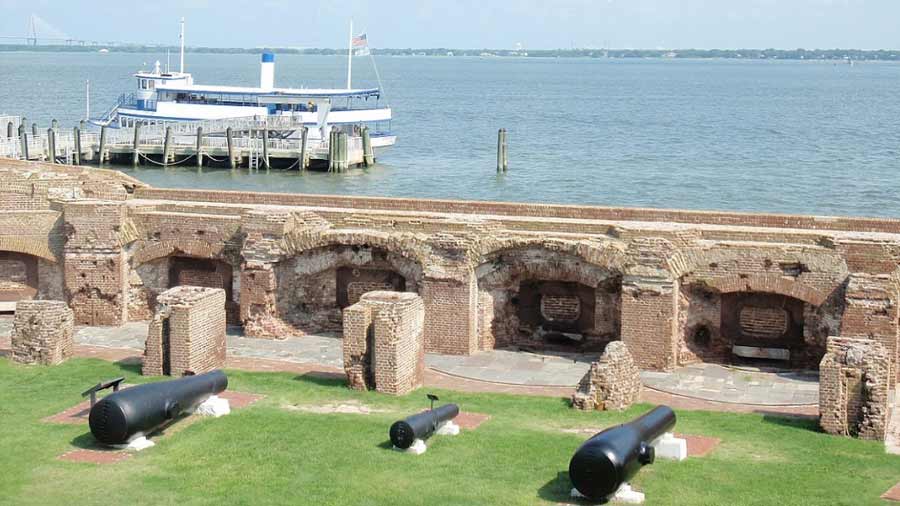 The First Battle of Fort Sumter is considered the start of the American Civil War
Wikimedia Commons
Fort Sumter is one of America's most significant historical spots. This is where the first shots of the American Civil War were fired. The Confederate Army attacked the fort after South Carolina seceded from the American Union in a bid to drive out the American Union Army that was stationed at this strategic fort that's located on an island. You can relive those times from the 1860s and America's bloody civil war; you'll need to take a ferry and keep about an hour to explore the island. It's best if you plan this for the first half of the day.
On the waterfront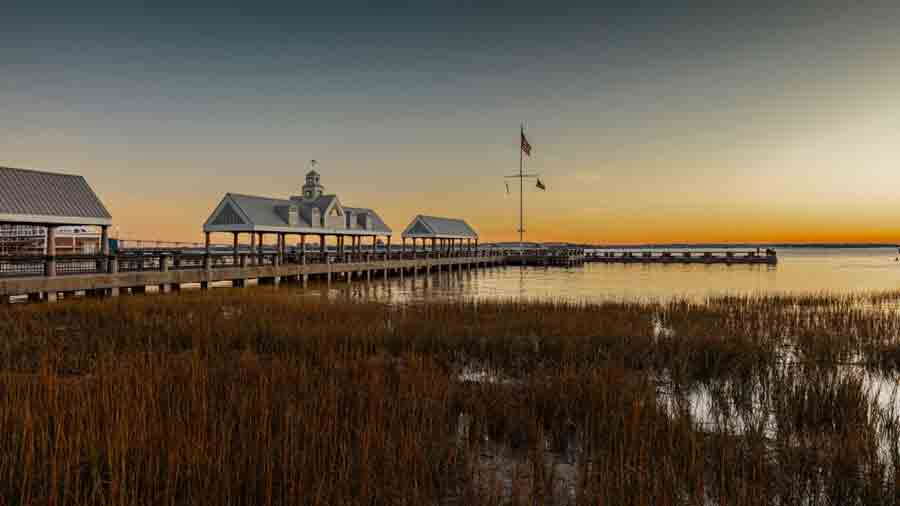 Sunrise at Charleston harbour
Shutterstock
One of Charleston's must-do experiences is watching the sunrise at White Point Garden, a park on the southeastern tip of The Peninsula. You can catch a stunning sunrise from Charleston harbour. I took a leisurely stroll along the Battery, a defensive seawall that offers some of the most beautiful waterfront views. You will also walk along some of the city's most elegant antebellum houses. There are multiple homes, and some like the Edmonton-Alston House also offer guided tours and insights into the city's colourful history.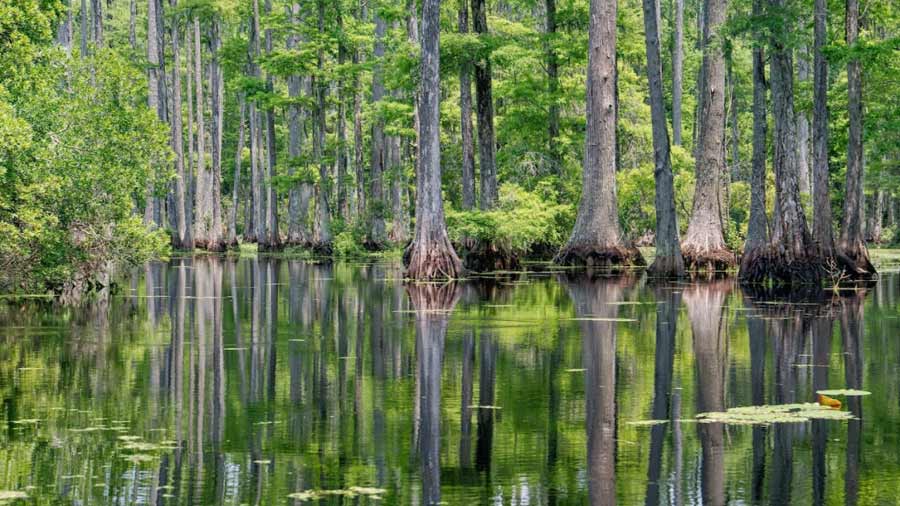 Cypress Gardens
Unsplash
So, would I do an un-researched trip again? Probably not. As much as I enjoyed Charleston during my short 36-hour stopover, I missed visiting Cypress Gardens — a location that has featured in Hollywood blockbusters like The Patriot and The Notebook. About an hour away from downtown, this beautiful blackwater swamp is spread over 170 acres and offers myriad photo-ops as you paddle through wooded wetlands. I've bookmarked this spot for my next visit to Charleston — yes, there's something addictive about Southern hospitality. This might be a small town but it's big on experiences.