Any pet owner will tell you how important it is to have a space to enjoy the company of your furry friends. The city has a bunch of cafes that ensure you do not miss out on the joys of dining out while chilling with your pooch. You'll never have to worry about leaving your pet behind again!
My Kolkata caught up with some furry friends and their pet parents!
Gucci, the German Shepherd, at The Green House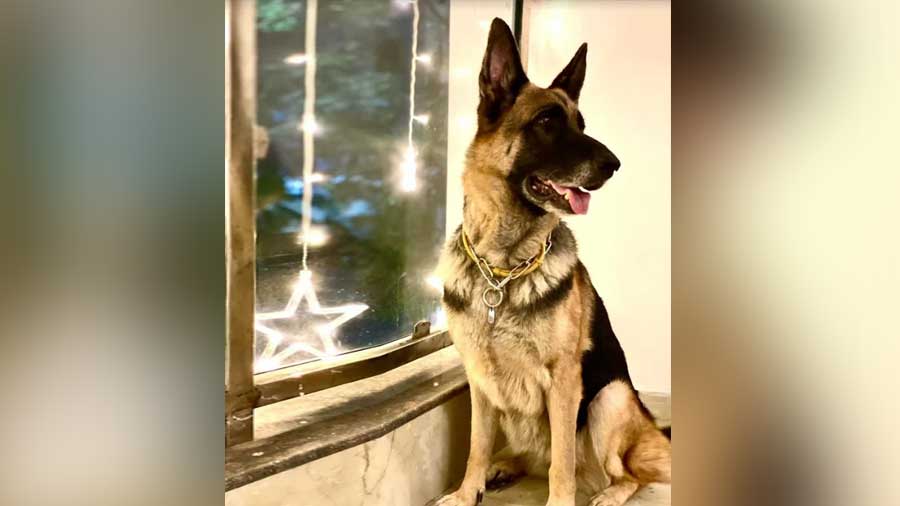 "Our favourite pet cafe in Kolkata is definitely The Green House. The people there are very friendly, they constantly keep an eye on Gucci, and all of them are very helpful with the dogs." 
- Raipurna Halder, User Interface Designer.
The Green House set up shop in 2017 and was one of the first pet-friendly cafes to open in the city. It houses eight charming canines -- Whiskey, Brandy, Scotch, Gin, Bailey, Jackey, Casper and Brutus -- all christened after our favourite stress-busters. The cafe sports a special menu for our furry friends that includes a host of items; from egg white omelettes to one-pot chicken meals. If you're treating your pooch to a birthday bash, cakes made from chicken, peanut butter and eggs are also up for grabs. However, these need to be pre-ordered with a minimum of two hours in hand. 
Location 1: 9/1A Jatin Bagchi Road (Opposite Vivekananda park)
Location 2: BF186 Salt Lake
Murphy, the Golden Retriever, at Hugo & Finn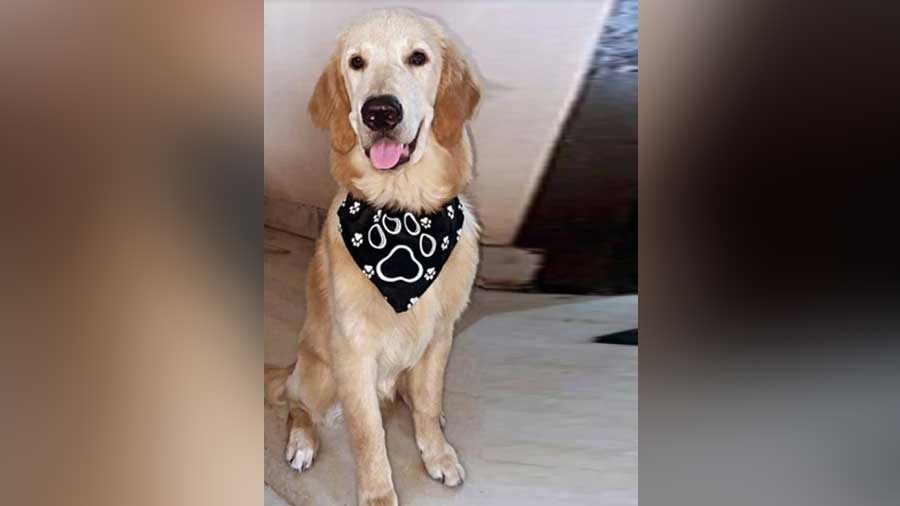 "I really liked Hugo & Finn, the newly opened pet cafe in the city. The ambience and the theme of the cafe was really beautiful and the staff was very courteous. Murphy and I had a wonderful time there."
- Kriti Sadh, a recent BMS graduate from JD Birla Institute, Kolkata.
Established in February 2021, Hugo & Finn seeks to create a hassle-free space so you and your pet can hang out and spend some quality time together. Not only does the London-inspired cafe allow customers to accompany their pets while they dine, they encourage them to let their furry friends galavant around the cafe, so they're 100% comfortable. "We are more pet-friendly than human-friendly!" chuckled Ritesh Shrivastava, director of operations at this pet haven.
Location : 5B, Little Russel St, Kankaria Estates, Park Street area
Kimchi, the Cocker Spaniel, at Throttle Shrottle Cafe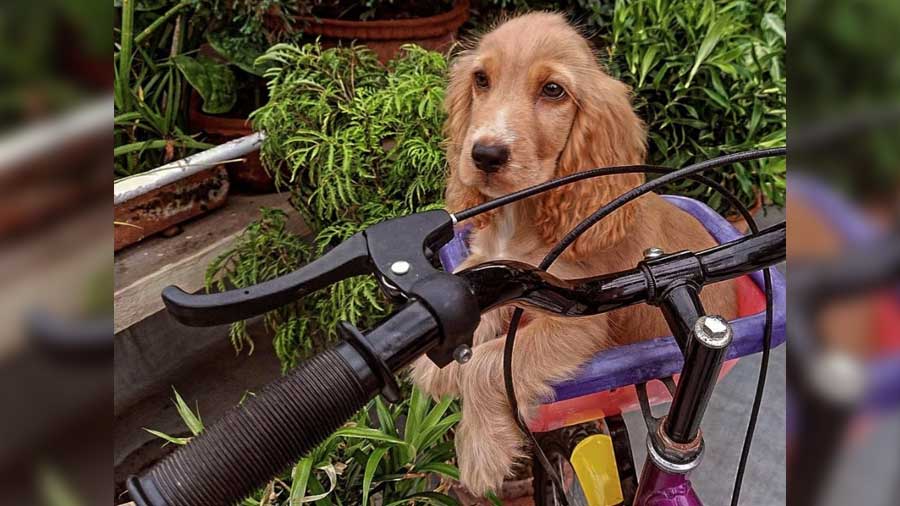 "Throttle Shrottle is a cool, 24/7 biker's cafe with a great ambience and we enjoy visiting it often with Kimchi. It's ideal for a quiet and cozy morning, maybe post a morning walk with your pet. There's an outdoor area and the food is delicious. I recommend their Chicken BBQ Pizza."
- Indrajit Chakravarty, actor.
[Check out some other pet parents from Tollywood at the link below.]
Throttle Shrottle opened its doors in Kolkata four years ago, and its friendly furry residents reel in customers by the score. You're ushered in by two very good boys -- Ford (a Great Dane) and Carlos (a French Bulldog) -- and encounter Original Sin (a Persian cat), Corona (an Iguana) and a paddling of ducks as you make your way to your table, making your cafe experience so much more fulfilling. The scenic haunt hosts a bi-monthly event for all pet-lovers in the city. The month of December will see one of these sought after pet-scapades, so stay tuned!
Location: Near Akankha Building & HP Petrol Pump, Akankha More, Rajarhaat, New Town
Charlie, the Beagle, at The Square Foot Cafe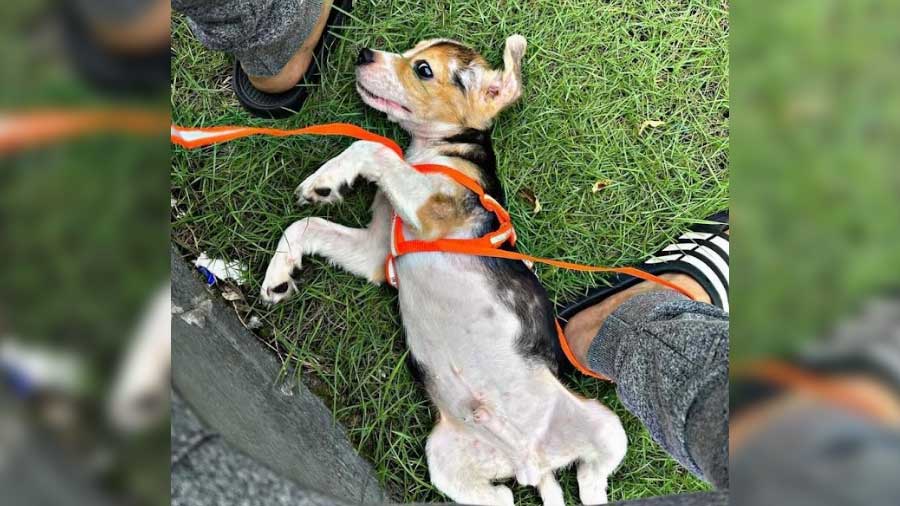 "Square Foot Cafe is the best pet-friendly cafe in Kolkata, with extreme love and care provided to pets. Dogs, cats, or any pet, Square foot cafe has it covered. It is a perfect setting for your pet to socialise and make new friends. The people there are really nice, and the owner too. The food is awesome. Do try the pizza."
- Asif Zaman, strength and conditioning coach
Square Foot Cafe is a quaint little cafe with a rustic vibe, perfect for you to spend a lazy afternoon with your pet. It's one of the only cafes in Kolkata to host a bevvy of cute yet competitive pet shows on a regular basis. The cafe organises open mics, stand-up shows, theatre plays and dance recitals for pet parents to revel in, alongside their pets.
Location : 39, high Road, Anandapur, East Kolkata Twp
Hector, the Italian Mastiff, at The Common Room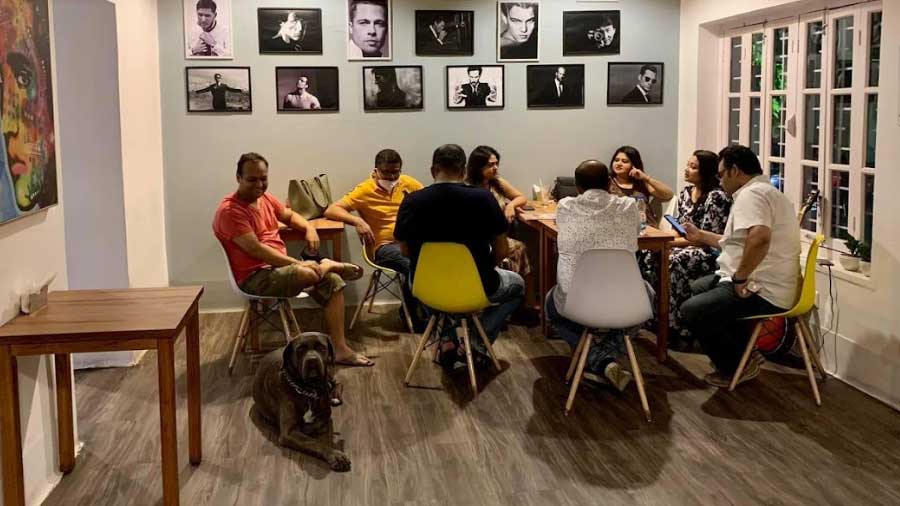 "The Common Room has a relaxed atmosphere, where Lord Hector always feels at home, thanks to its welcoming staff members and lip smacking food."
- Srinjoy Sen.
A five minute walk from Vivekananda Park, the ambience of this cafe is one that is ideal for adda. And with your pet, no more! Stroll into this cafe with your four-legged and you're guaranteed to have a ball. Top picks on their menu are the loaded cheese poutine, chicken grande nachos and blue tea with tea cakes.
Location: P-524, Hemanta Mukherjee Sarani, Lake Terrace, Ballygunge
Chakki, the Golden Retriever, at 8th Day Cafe & Bakery
While 8th Day isn't "pet-friendly", they do allow pets to chill at the outdoor seating area in the Southern Avenue outlet (11 Jatin Bagchi Road, opposite Vivekananda Park).
"8th Day has lovely people around, including the staff. Almost everyone I meet there is a pet parent and they all love Chakki."
- Mahendra Soni, Co-Founder, SVF Entertainment
Take your pick from any of these pet-cafes in town and make your day out a lot brighter, cuter and, definitely, fluffier.