Aauris, the business boutique hotel on Robinson Street that opened in 2015, recently turned six. Inspired by "shades of luxury" as the theme, Aauris houses 56 rooms, two banquets — Dune and Bisque — and three F&B outlets — Aura, Scarlet and Blu Bistro Bar, each of which has a distinct vibe. t2 chatted with Dimple Saini (inset), managing director of the hotel, on the journey, future plans, success and dealing with the pandemic.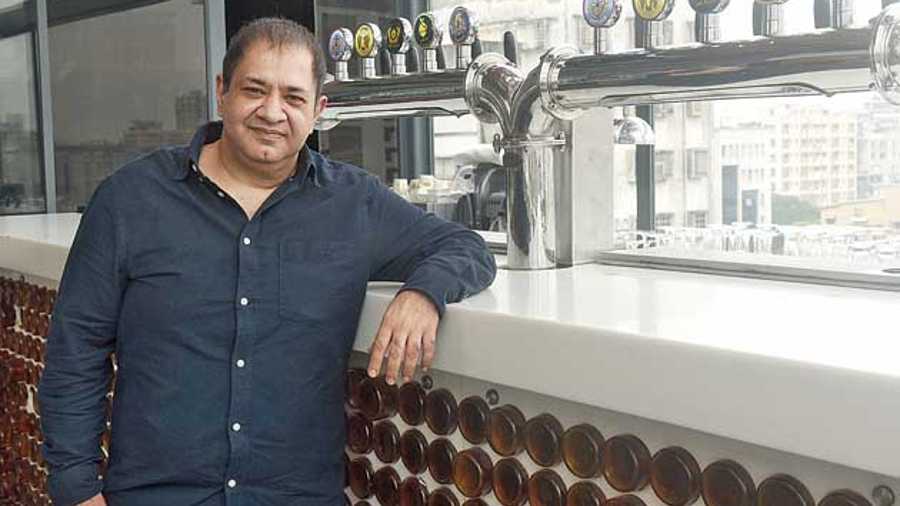 Congratulations on Aauris turning six! Tell us how the journey has been...
Well, it's been a sort of an evolution for me. Coming from the steel industry, I practically had no experience or know how about being a hotelier and, trust me, it has been nothing short of a rollercoaster ride. This industry can take a toll on you mentally and physically, but I have held my own gracefully, I'd like to think so at least. Every industry has its pros and cons and so I'm not going to  crib about it but we have seen some really tough times for the first four years and just when we thought we were coming to our own, Covid knocked on the doors and there was another dark spell.
Yes, the hotel industry was badly hit...
Honestly, there are a lot of industries that have actually boomed during these times and some were hard hit but travel, tourism and hospitality have suffered a major setback. The pandemic literally knocked us out initially, but things started to fall into place slowly but steadily. I am really grateful to all the Aaurians for this, they have stuck by my side like pillars. All our staff have played a major role in Aauris standing on its feet today. I don't think any hotel of our category can boast of retaining about 80 per cent of the staff right from day one till the sixth year of operation and that itself is a commendable thing.
The hotel has undergone innumerable changes in the last six years. What made you do so many changes?
Oh yes, we have changed our outlets many a times and that has only been due to some technical reasons which were overlooked during the construction stages, but we took that as an opportunity to call it a change. When we started operations, we opened a nightclub called Black, which was revamped in one year, closed in the next and then we changed it into a lounge called Mojo, which we have shut down permanently since Covid came in. Our coffee shop, Blu, has also been revamped once, our new cafe, Scarlet, has changed once and our rooftop brewery has been revamped, expanded and been re-done three times as well. All said and done, I feel now we have struck the right balance.
Aauris houses three F&B outlets, but for the last few years the city, especially in the Park Street-Camac Street side, has seen a F&B revolution with plenty of new outlets and brands coming in… how do you see such a fierce competition?
Honestly, it's very inspiring. It keeps us on our toes and there is absolutely no harm in learning from others. We might be older than most of these outlets but we have stood our ground, fought our way through and come back stronger. Many new places have come and gone but we are still here, will be there for a long period of time. It's about consistently delivering your best and we do not compromise in any manner. I wish these newcomers all the very best because this industry requires a lot of hard work, investment and if they are coming in to earn a quick buck then this is not the place for them to be in, because here it's all about your passion.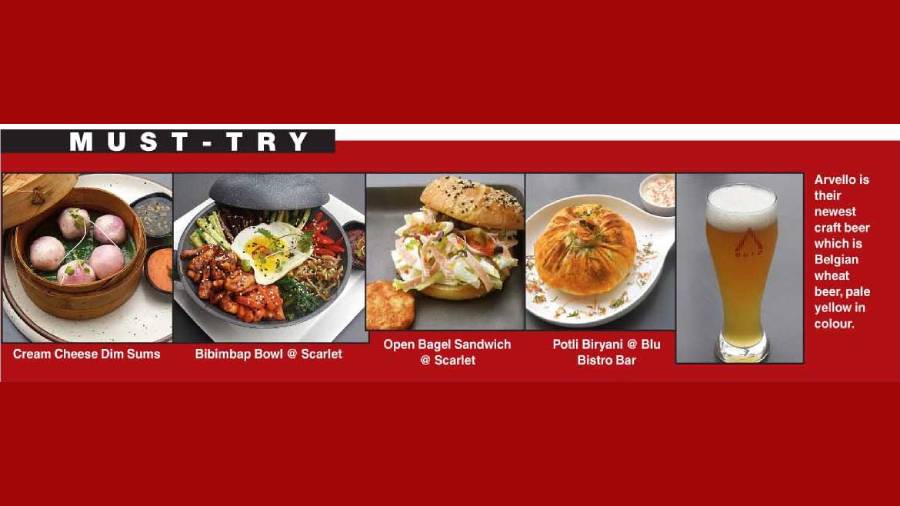 Tell us about your future plans for the hotel...
We are in the process of opening a patisserie very soon; a presidential suite in the hotel called La Vie that means 'such is life' is also on the cards and if all goes well we will launch it in three-four months. There's a lot more in thoughts and papers which is nothing definite as of now.
Your daughter Mannvi has now joined you, that's some young energy. Does she have her inputs in what the millennials want these days?
To be very honest, I had no clue she would be more than just a helping hand at work and now she's taken me by surprise and how. As of now, she is looking after our bakery and cafe, Scarlet, where she has introduced gifting solutions and decor as well, which has done fantastically. She has big plans for Aauris, which we will take up one by one. Like all these young guns she is pretty ambitious on expansion and always on the lookout to do more and more.
Tell us about your brewery in Aura and you being the brewmaster...
Well, before we actually started serving our own craft beer, I did a short course in VLB Berlin to understand the entire process of brewing. Initially I was not the brewmaster here and used to just oversee things but once Covid came, it became difficult for our brewmaster to travel and I started brewing beer on my own and the result has been more than overwhelming. The secret ingredient is my love for beer.
How has the banquets been doing, especially with the wedding season around?
It looks very promising as we have got bookings for the rooms and since (Covid) cases are not as much as earlier this year and most are vaccinated, a lot of restrictions are relaxed and that looks great businesswise. Even with Aura, most of our weekends are booked for some private event or the other.
Finally, what would you say has been the biggest learning for you as a hotelier and otherwise?
(Thinks) I feel people no longer come to a place to only drink beer or have a premium spirit or because a place is giving discount. Behind the success of a place, be it a hotel or restaurant, it is always good food, service and ambience it offers. That's what gets repeat guests.
Also, the consumption of beer is yet to be huge as compared to the other cities in the country. Of course the scene has changed over the years but we are still lagging behind. For example, our beer sales is about 10-15 per cent of the total business in a day. Mostly it's food and other alcohol.
Pictures: Pabitra Das