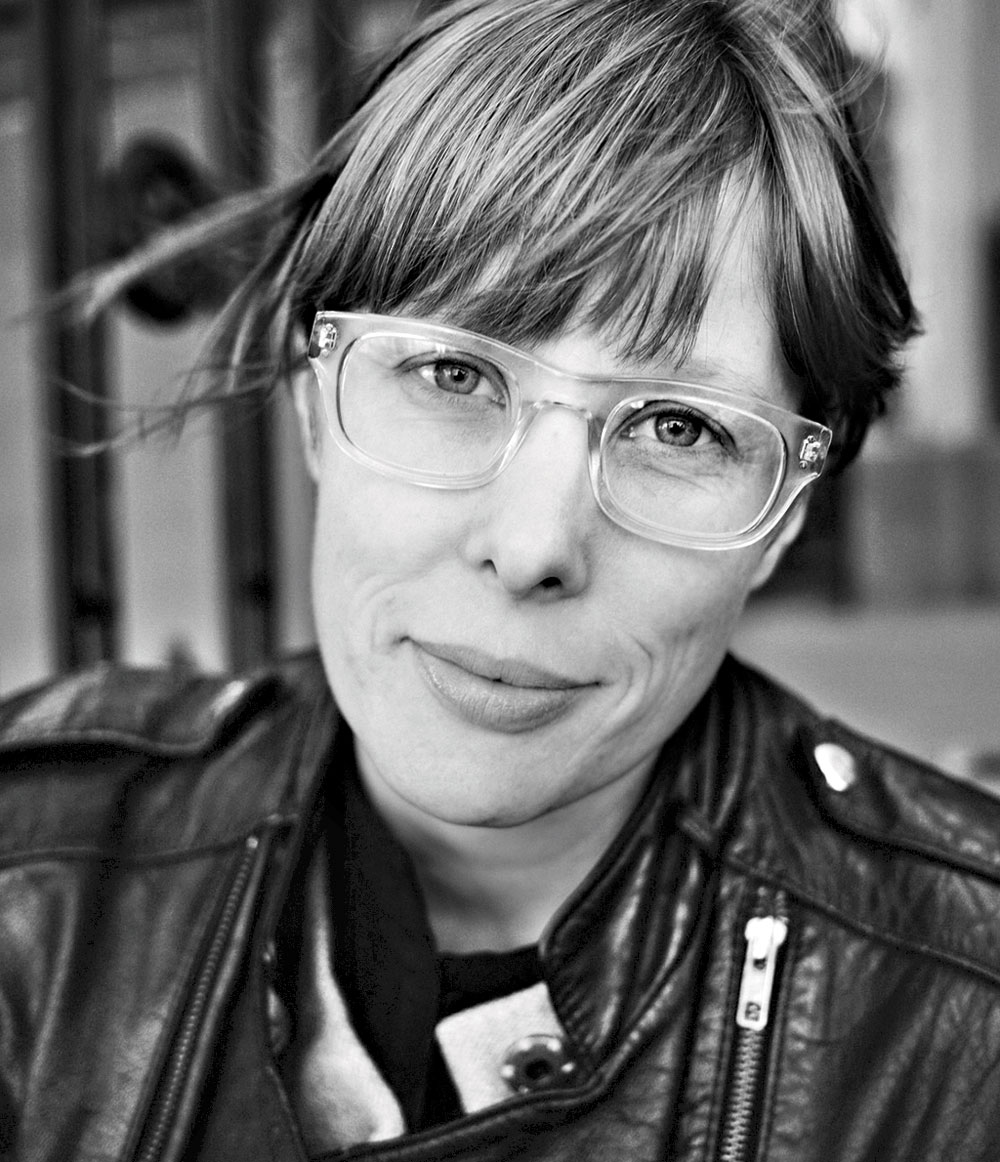 Richard Schwabe's granddaughter Liesl Schwabe
Sourced by The Telegraph
Liesl was surprised to learn this. She never expected to find any association between Bodh Gaya and her family, much less her quintessentially American grandfather who drove a '67 Mustang convertible, coached high school footballers and played Moon River on the mouth organ. She shot a roll of film, anxious to show her grandfather. But by then Richard was in the throes of Alzheimer's. Says Liesl, "And my grandmother did not know much to begin with. The era was one of the sort where you didn't say much. You just came back and carried on." And Schwabe Senior's India experience was most likely relegated to the backburner as newer memories were made, newer milestones achieved.
But after she finished college, Liesl returned to Bodh Gaya with her year-old son and husband. She reads from her essay, "I knew the contours of its flat horizon by heart and everyone from the cobbler to the tailor had said my son's name before he could even pronounce it."
In 2007 she visited the new Bodh Gaya airport. A friend had told her that the new airport still used an old runway, one that was an American army base during World War II. After several failed attempts to get inside the airport, Liesl finally succeeded. She says, "A picture of my grandfather with his army buddies at the Taj Mahal used to hang in the family room. That picture flashed in my mind. Not until that moment, not until that day in the Bodh Gaya airport did I feel the urge to know his story."
Behind the new Bodh Gaya airport was a little house painted yellow. The words "Aerodrome Office 1937" were written in one corner of it. Liesl reads from her essay, "I felt some jolt of validation that if my grandfather had ever flown into Gaya, he would have crossed that threshold or his voice would have come through the radio..."
Liesl visited the Bodh Gaya airport several times after that. With every visit, she says, she noticed the vestiges of the old military airport vanishing. The aerodrome office soon turned decrepit, and so did the old barracks. "By the time I returned to the (aerodrome) building I hoped would provide me with grandfather's flight log or a map of the route to China or a photograph... it had been abandoned," she writes.
And thus petered out Liesl's search for her grandfather's flight path in India. What remains now and for posterity is the story of the Schwabe family and their curious karmic connection with Bodh Gaya.
They were the Hump pilots — the Hump being the nickname given to the eastern end of the Himalayas by Allied pilots who flew military transport aircraft from India to China during World War II. It was a straight non-stop flight from India to Kunming in China, a strenuous affair. These pilots would often fly goats, mules and other sundry items needed by Chinese troops to fight the war. Richard Schwabe was one of them.
"Mainly what I knew about my grandfather was that he flew the Hump, which, as far as I could tell, meant he had once worn aviator sunglasses and a leather bomber jacket and piloted enormous C-47 twin engine planes over what he called the 'Him-all-yas'." That is Liesl Schwabe, professor of English Literature at Yeshiva University, New York, Fulbright-Nehru scholar and Richard Schwabe's granddaughter. She is reading out from her essay, "Flying the Hump", to a small group gathered at Calcutta's American Center library. It is an April afternoon, and Liesl is dressed in a white cotton kaftan to beat the heat.
As the story goes, it wasn't as if Liesl came to India in search of her roots. "That I discovered my grandfather had been here was by accident," she tells The Telegraph. This is her first time in Calcutta, but Liesl has been coming to India since the early 1990s, when she was still in college. She spent her time primarily in Bihar and Darjeeling district in north Bengal, studying Buddhism. She says, "I loved Bihar. I loved the landscape, the pace of life, which was just the opposite of America in all the ways I was craving for. I was always looking for ways to spend time here. I would save up money to come here."
While her formal degree was in Creative Writing, she spent a lot of her undergraduate years exploring Buddhism. She says, "In the US, either you are religious or you are intellectual and literary. I was not interested in such clear binaries; rather what interested me was the middle section of literature and religious studies."
Liesl knew that her grandfather had flown out of Gaya from a letter her grandmother wrote her when Liesl was 18. She was visiting Bodh Gaya at the time and had possibly written to her family in Ohio about her India trip. "I don't remember (the specifics) clearly now," she says. Both the grandparents recognised the name Gaya when Liesl's father pointed the place on a map of India, she writes in "Flying the Hump".