After Sourav Ganguly who? Meet 18-year-old Debrup Dasgupta, a Bengali all-rounder playing the Under-19 ODI World Cup Qualifiers for… Netherlands! 
Born and cricket-trained initially in Kolkata, Debrup is in Spain this week as an integral part of the Netherlands squad.
This teen has been quite the traveller — Kolkata to Johannesburg, back to Kolkata and then to the Netherlands — and while he started playing cricket and football in South Africa, he took to the sport seriously on his return to Kolkata when he started training in the Calcutta Cricket Academy. The weekly sessions at Vivekananda Park for close to two years got Debrup hooked to cricket and honed his all-round game.
The family moved to the Netherlands in 2016, where he started playing for the VRA Cricket Club, Amsterdam, and eventually, made it to the Under-13 Dutch Team. 
A right-hand batsman and medium-pacer, Debrup has even tried out some wicket-keeping recently.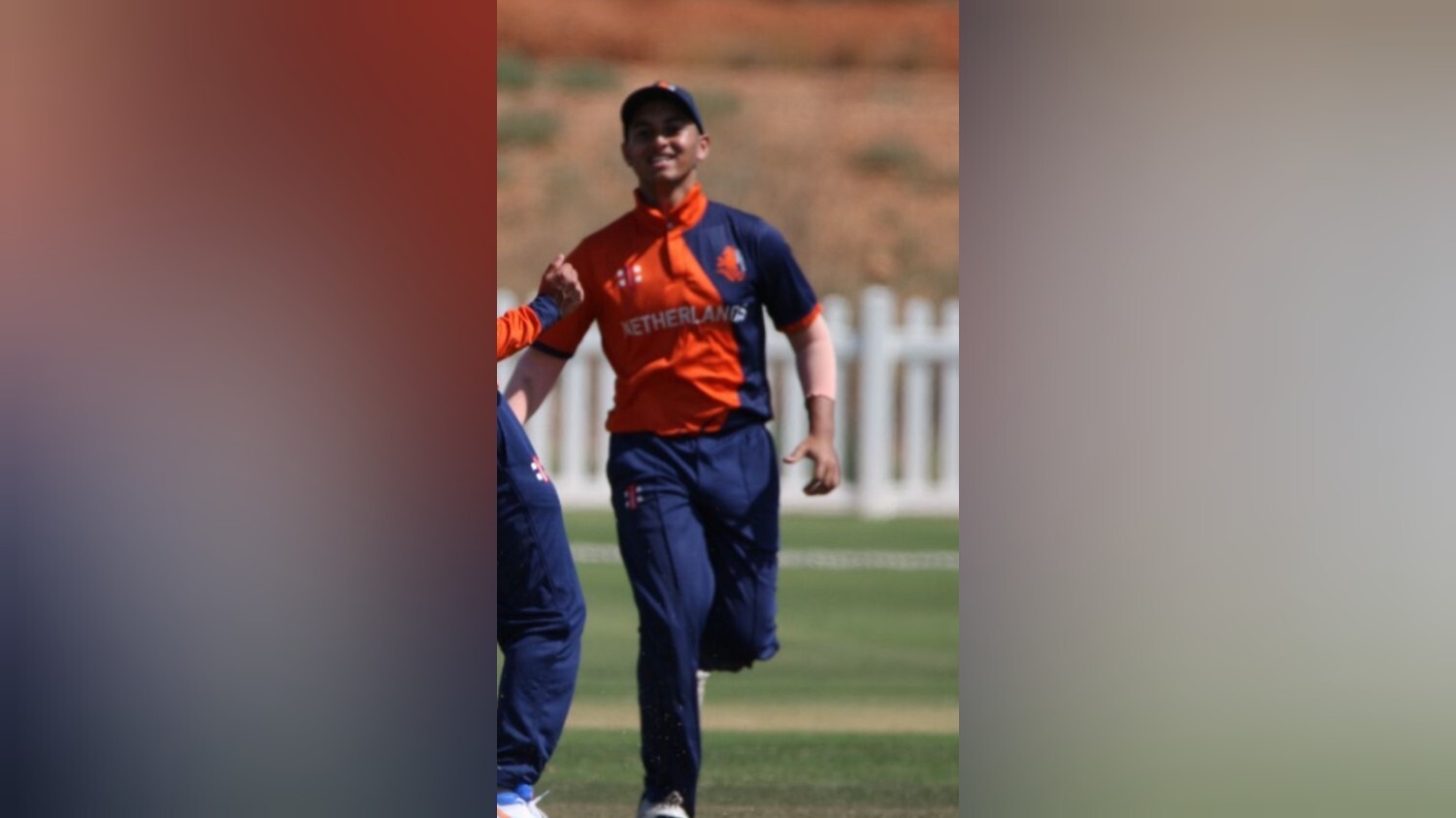 Dasgupta has been playing for VRA, Amsterdam, and the Under-19 Dutch Cricket team
Sachin and Virat fan
Passionate about cricket, he makes it a point to watch all Team India matches. "Even when I'm studying, there's always cricket playing in the background," says the teen, adding that Indian cricket has been a massive factor in his formative years. "After all, I only started training properly for the first time in Kolkata," he recalls.
So, which Indian greats does he look up to? "Sachin Tendulkar" is the obvious answer, given that Debrup takes his batsmanship seriously. He is quick to add that he "admires Virat Kohli's passion".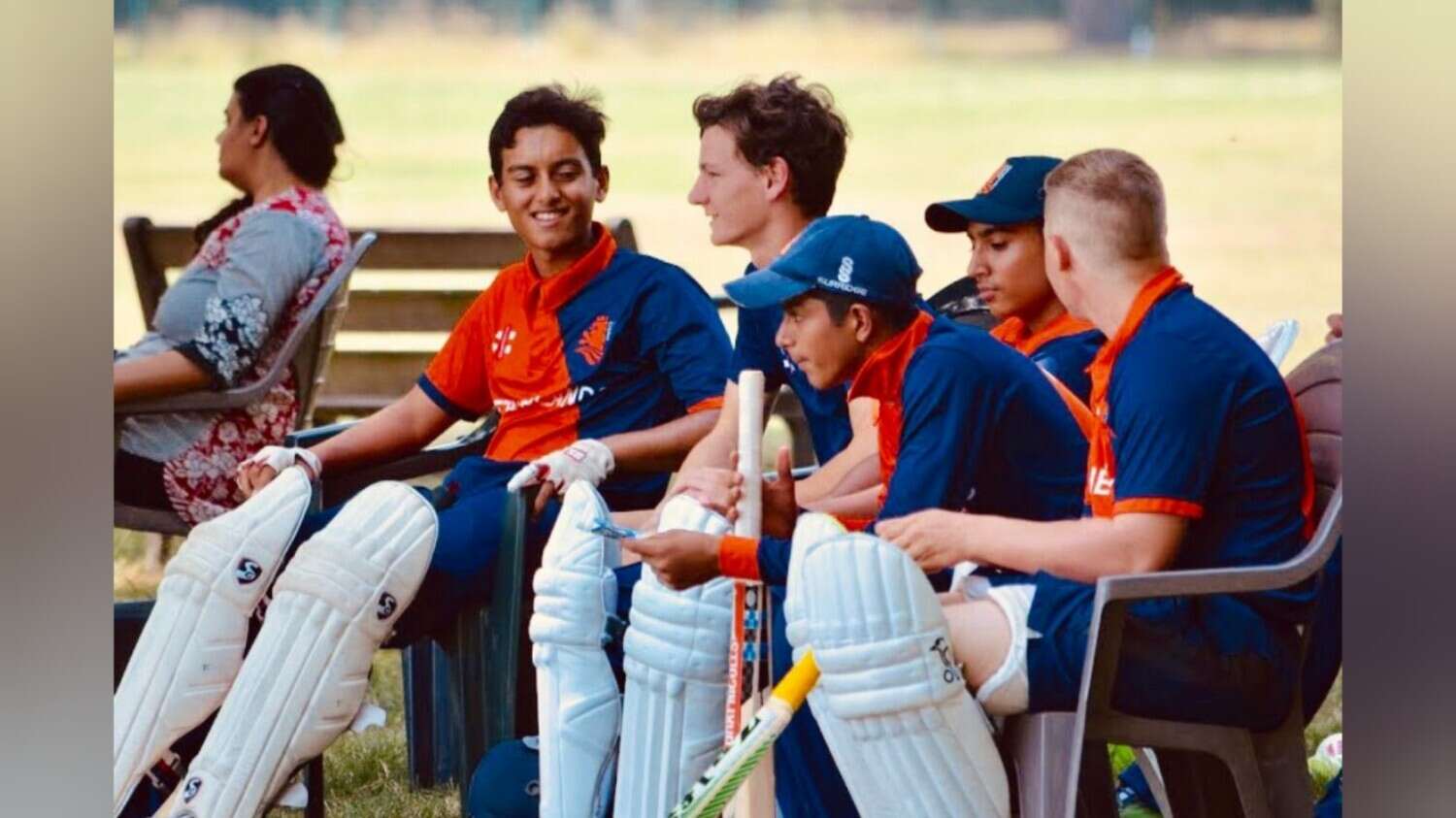 Dasgupta and his teammates
The KKR connect
With the IPL underway, he "obviously" has to "support the Kolkata Knight Riders" and no prizes for guessing which Knight he will be watching most closely. "I really enjoy Shubman Gill's style," Debrup says. 
Supporting KKR is a given for Debrup because not only was he born here and lived here for the first six years of his life, before moving to Johannesburg, but he moved back to Kolkata for a couple of years when Calcutta Cricket Academy became his focal point, before finally relocating to the Netherlands in 2016. While in Kolkata, he grew up around Santoshpur and the Ruby Hospital area, attending Garden High School and Heritage School in short stints.
As far as juggling cricket and studies goes, the last year was particularly tough, what with his final high school exams along with intensive cricket training for the national cricket team. Debrup currently studies International Economics and Business Economics at Erasmus University, Rotterdam.
Eye on U-19 World Cup
For now, it's all about qualifying for the Under-19 ODI World Cup, to be held in the Caribbeans next year. "It's going to be challenging, that's for sure, but we're going to give it our best," says Debrup about Netherlands' chances this week in Spain. 
The team has been preparing together for the last couple of years under coach, and former Dutch captain, Peter Borren, who has had "a great influence" on Debrup. 
"Cricket is on the rise in the Netherlands," says the all-rounder, "and we know this tournament is a big opportunity" to grab the attention of the cricketing world. 
What long-term cricket goals does Debrup have? He plays that one from the crease, saying, "I would like to give it my best and stick around in the national cricket system in the Netherlands." 
A short-term goal, though, remains coming back to the city of his boyhood. Debrup and his parents would come back every year, till the pandemic struck. He hopes to return soon to meet his family here, especially his grandparents, and also dig into some of Kolkata's street food specials. 
The phuchka would of course taste that much more special if by then Debrup's bat has helped Netherlands qualify for the U-19 World Cup.